BLUE Buffalo/Slater Skins Yamaha Sign Broc Schmelyun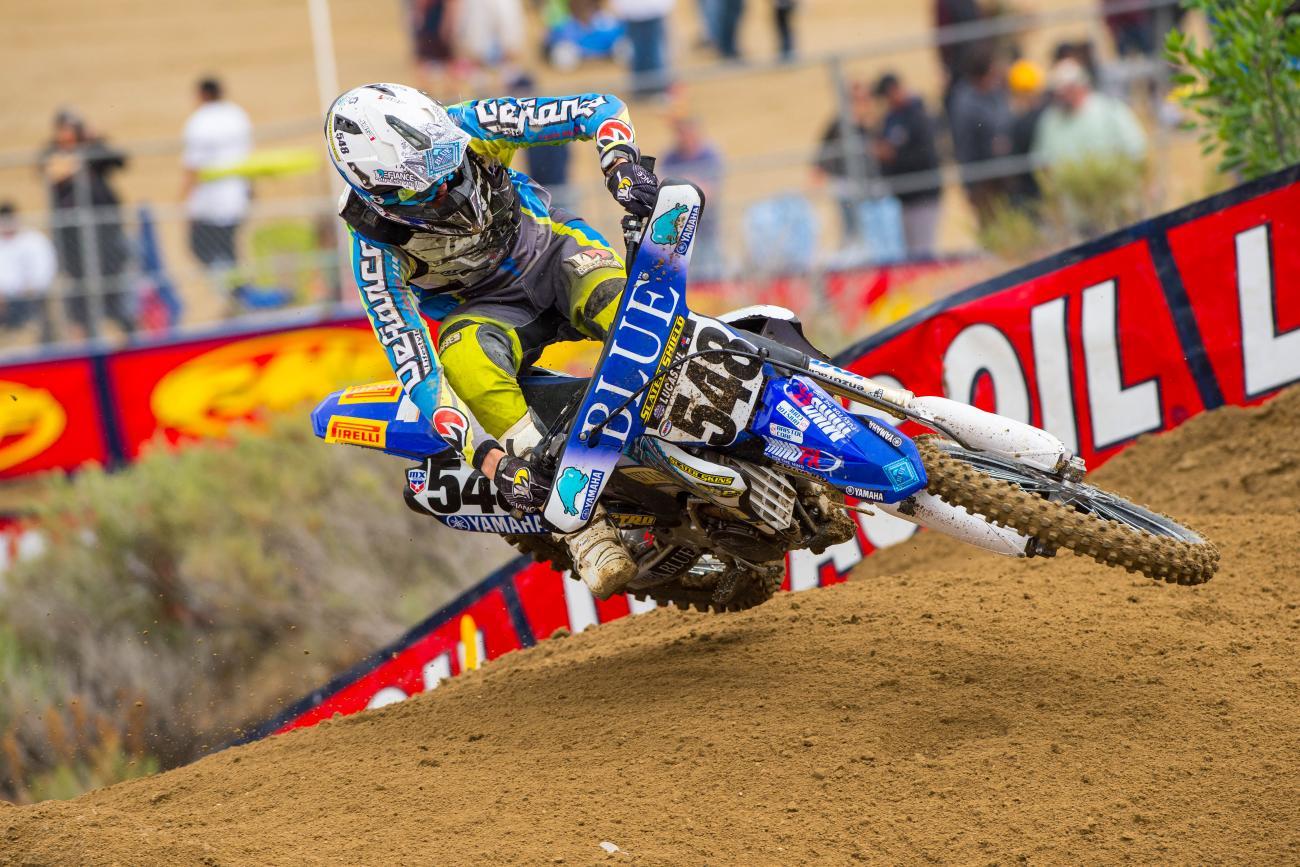 When you hear the name Broc Schmelyun it's hard not to think back to the frightening crash he had at the 2015 High Point National at Mount Morris. Schmelyun lost control of his bike on the face of a jump and went flying through the air without his bike before crashing down. The Maryland native sustained a broken femur, broken fibula and torn ligaments in his ankle in the crash.
The good news for Schmelyun is that he's been back on the bike for three months and has re-signed with the BLUE Buffalo/Slater Skins Yamaha team to race select Monster Energy Supercross events on the East Coast in the 450 Class and a full season in Lucas Oil Pro Motocross. The team said that their plan is to have Schmelyun focus on bike and product testing during the supercross season and race a full season in the 450 Class outdoors.
"Broc Schmelyun has shown us that he is a strong 450 rider and someone we can count on to give 110 percent on the track," said Dave Petrie, president of The BLUE Buffalo Co. "He's the perfect fit for this team. We (BLUE Buffalo) know we haven't seen the best of Schmelyun and that 2016 could be that time. "
"Broc has proven to have as much heart for this sport as any of the greatest riders I've ever seen," said John Slater, team owner. "He's going to surprise a lot of people in 2016. Keep an eye on the #548."