Home Sweet Home: Chad Reed Wins AUS-X Open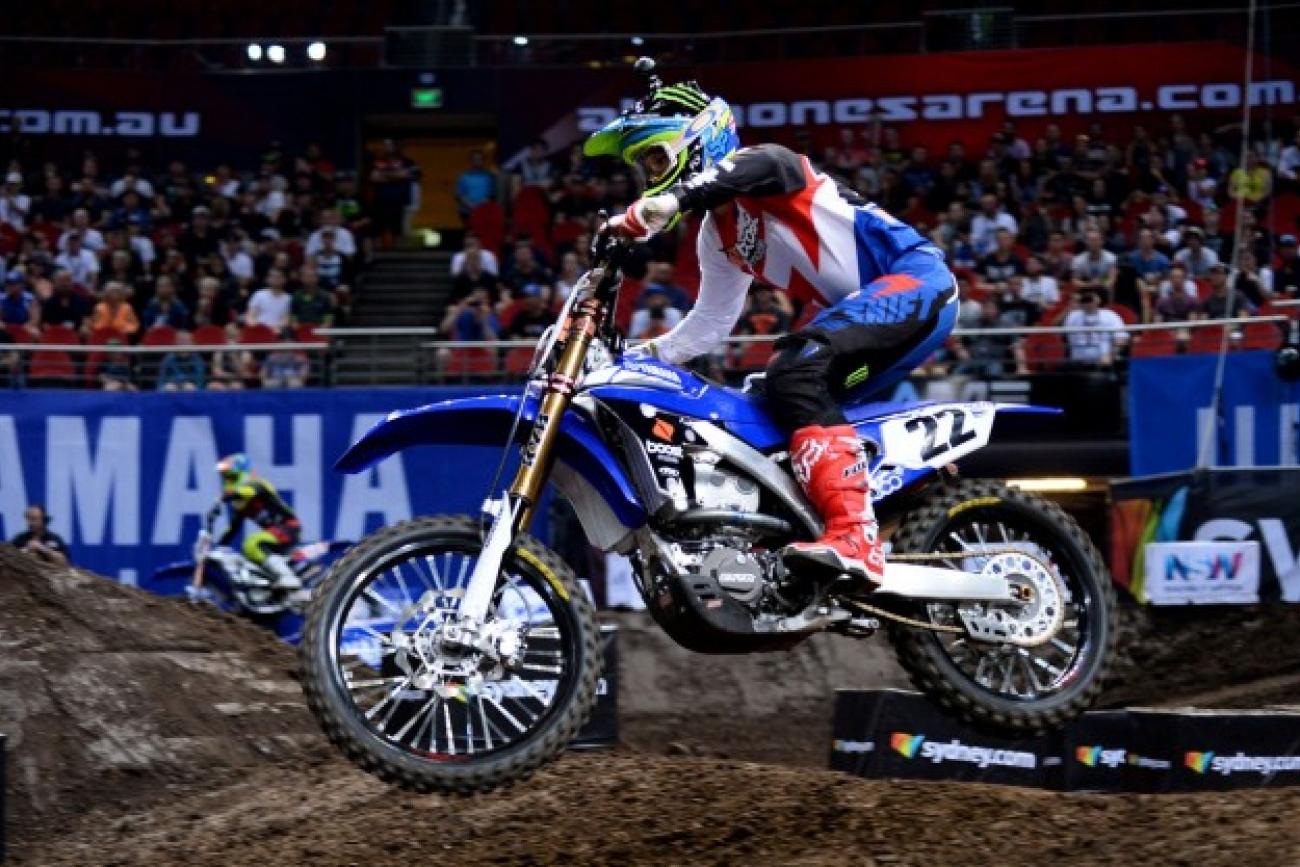 Chad Reed took the win at the AUS-X Open on Saturday in front of a sold-out crown at Allphones Arena at Sydney Olympic Park.
An American finished second, but not the one many were expecting. Two-time Australian SX2 Champion Gavin Faith finished second behind Reed. SX1 points leader Dan Reardon extended his lead to thirty-one with a third place finish.
According to MotoOnline.com.au Team Motul Suzuki's Matt Moss had a heavy crash in the main event and was carted out by RACESAFE. We will have more on Moss' condition as it becomes available.
Cooper Webb was nearly dead last on the start and came back to finish fourth behind Reardon.
In SX2, Jimmy Decotis extended his points lead with his fourth win in five rounds. Wade Hunter and Jackson Richardson would round out the top three.
In a special head-to-head race, old rivals Ricky Carmichael and Reed duked it out, with Reed taking the win.
Racing continues on Sunday, but will not count as part of the Australian Supercross Championship.
Follow MotoOnline.com.au for more information.
SX1 Overall
1. Chad Reed
2. Gavin Faith
3. Dan Reardon
4. Cooper Webb
5. Daniel McCoy
6. Lawson Bopping
7. Kade Mosig
8. Kale Makeham
9. Cheyne Boyd
10. Luke Styke
SX2 Overall
1. Jimmy Decotis
2. Wade Hunter
3. Jackson Richardson
4. Geran Stapleton
5. Lewis Woods
6. Jack Simpson
7. Joel Wightman
8. Luke Wilson
9. Luke Clout
10. Tomas Ravenhorst