7deucedeuce's New Single Hits iTunes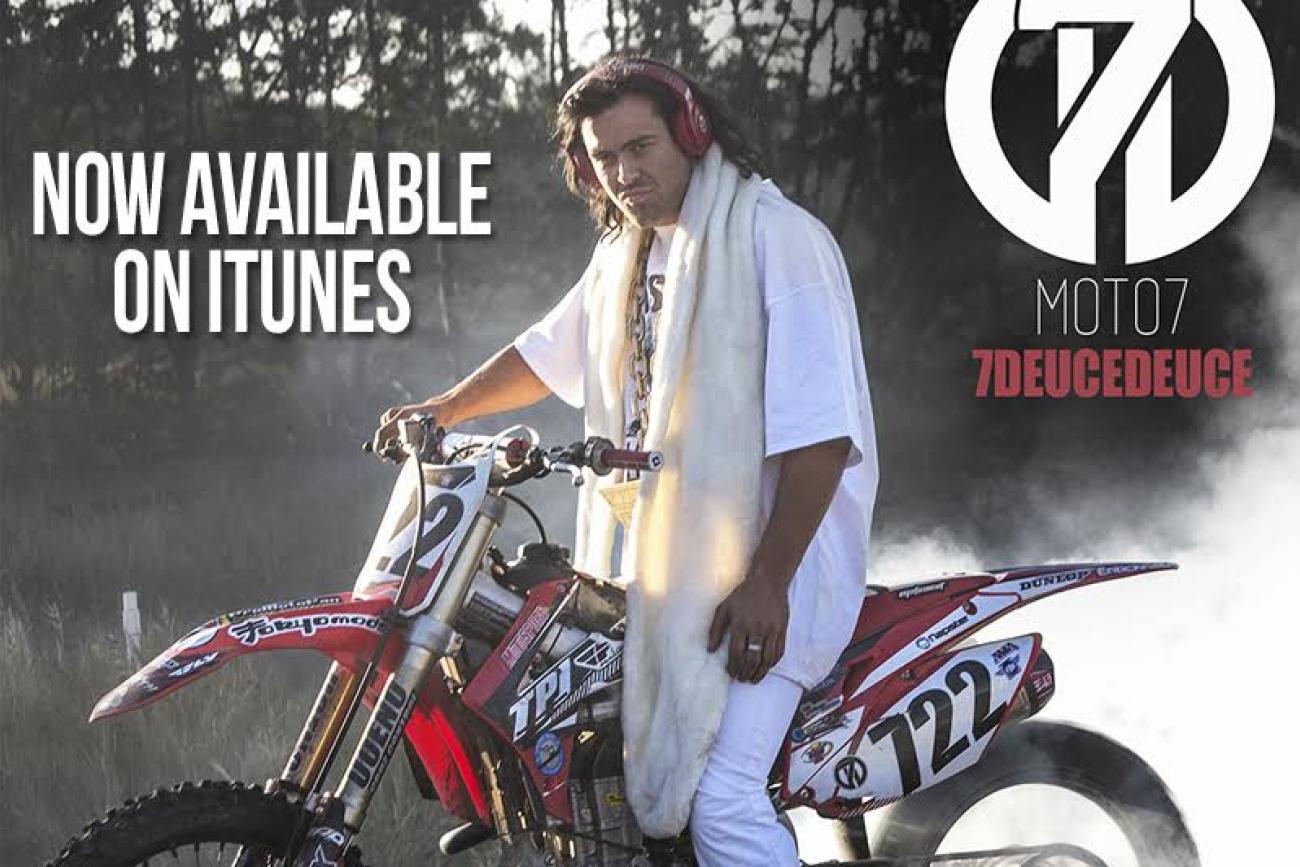 Adam Enticknap's, aka The 7deucedeuce, budding rap career took another step forward as his latest single "Moto 7" hit iTunes today and has already reached the top 100.
Enticknap's first single "Rip It, Ride It, Swerve" was released earlier this year.
Enticknap sustained a broken wrist at the Santa Clara round of Monster Energy Supercross earlier this year and missed the entire Lucas Oil Pro Motocross Championship.
He is back on the bike and expected to compete in 2016.
Check out a short clip of his latest song and buy it on iTunes today.