Jimmy Decotis Stays Perfect in Australia; Dan Reardon Extends Lead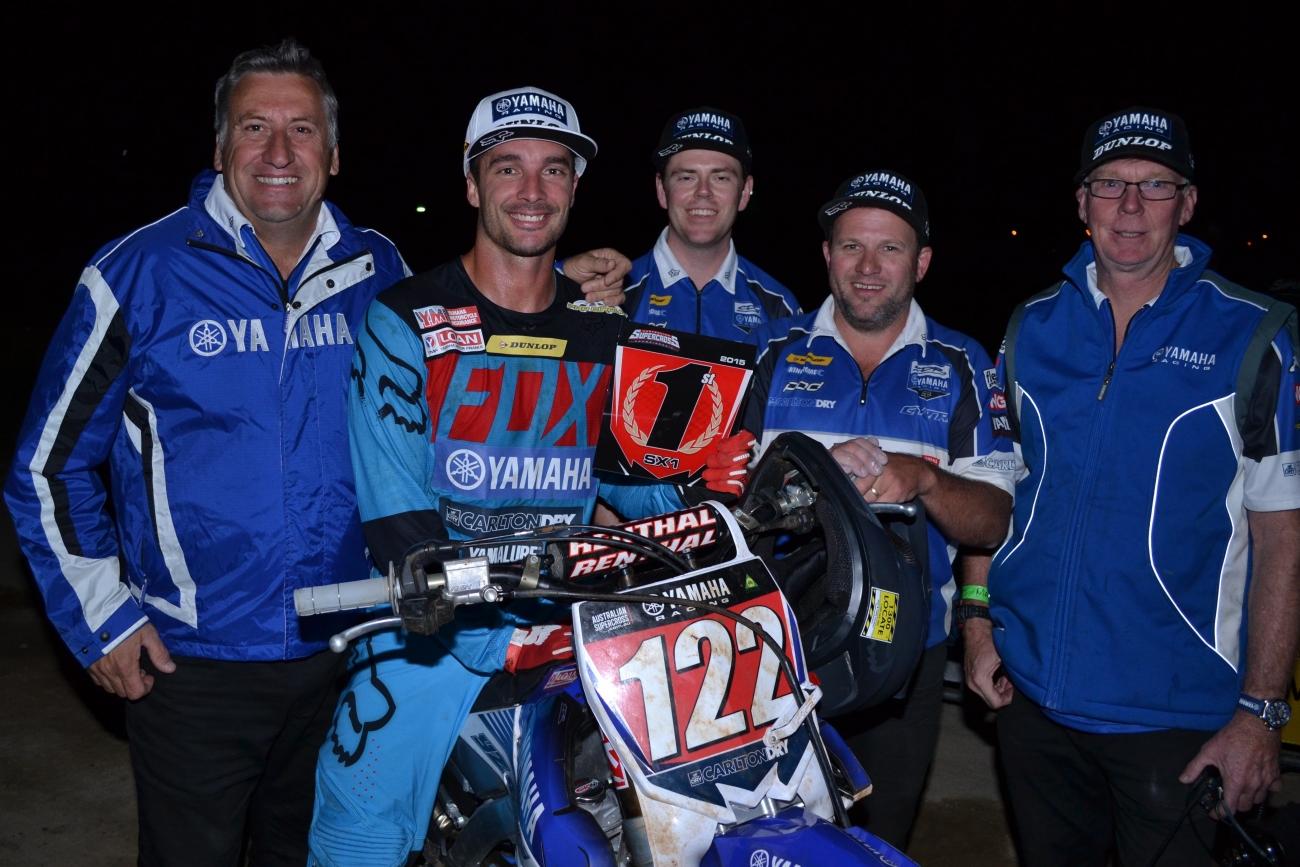 Jimmy Decotis extended his unbeaten streak in SX2 in Australia to three after winning the third round of the Australian Supercross Championship presented by Penrite Oil on Friday night at Adelaide Showground.
His third win was arguably his toughest, as Decotis had to fight through the pack to catch, and eventually pass, early leader Luke Clout. Clout would hang on for second.
Jackson Richardson, who races full-time in the United States, would take third.
"That was a really good race," Decotis said. "My fitness really came into play tonight and I felt really strong at the end of the event, which helped to make a difference. To win three in a row is just awesome and I have to pay thanks to all the crew in the Penrite Honda Racing team for all the support they have given me, it's just been awesome."
Brett Metcalfe made his long-awaited return to his native Australia and finished runner-up to Dan Reardon after making a pass on defending champion Matt Moss in the late stages of the race. Reardon has won back-to-back SX1 rounds to extend his lead on the championship over Moss.
"That was an awesome race," Reardon said. "But it was tough, with so much pressure all the way through the whole race, so I was just rapt I could charge all the way to the finish, as that made all the difference in the end. Now we've got a couple of weeks break in the Championship and then we head back to Jimboomba for the next round, which is back in Queensland where I'm from and I just can't wait for it."
Metcalfe was excited on his return home: "What a homecoming! The last time I raced here at Adelaide Showground was 1999, so I'm showing my age a little. But wow, that main event tonight was something special. I could hear the crowd yelling all the way though and the atmosphere was just awesome.
"The fans have been so good all week here in Adelaide and I so much want to be back again next year, it's just been a great event."
Round 3 Results
SX1 Overall
1. Dan Reardon
2. Brett Metcalfe
3. Matt Moss
4. Kade Mosig
5. Adam Monea
6. Lawson Bopping
7. Daniel McCoy
8. Luke Styke
9. James Booth-Elliott
10. Danny Ham
SX2 Overall
1. Jimmy Decotis
2. Luke Clout
3. Jackson Richardson
4. Dylan Wills
5. Luke Arbon
6. Joel Wightman
7. Geran Stapleton
8. Wade Hunter
9. Lewis Woods
10. Jack Simpson
*We will post point standings as they become available.