Slaton Racing, Zac Commans Agree to Deal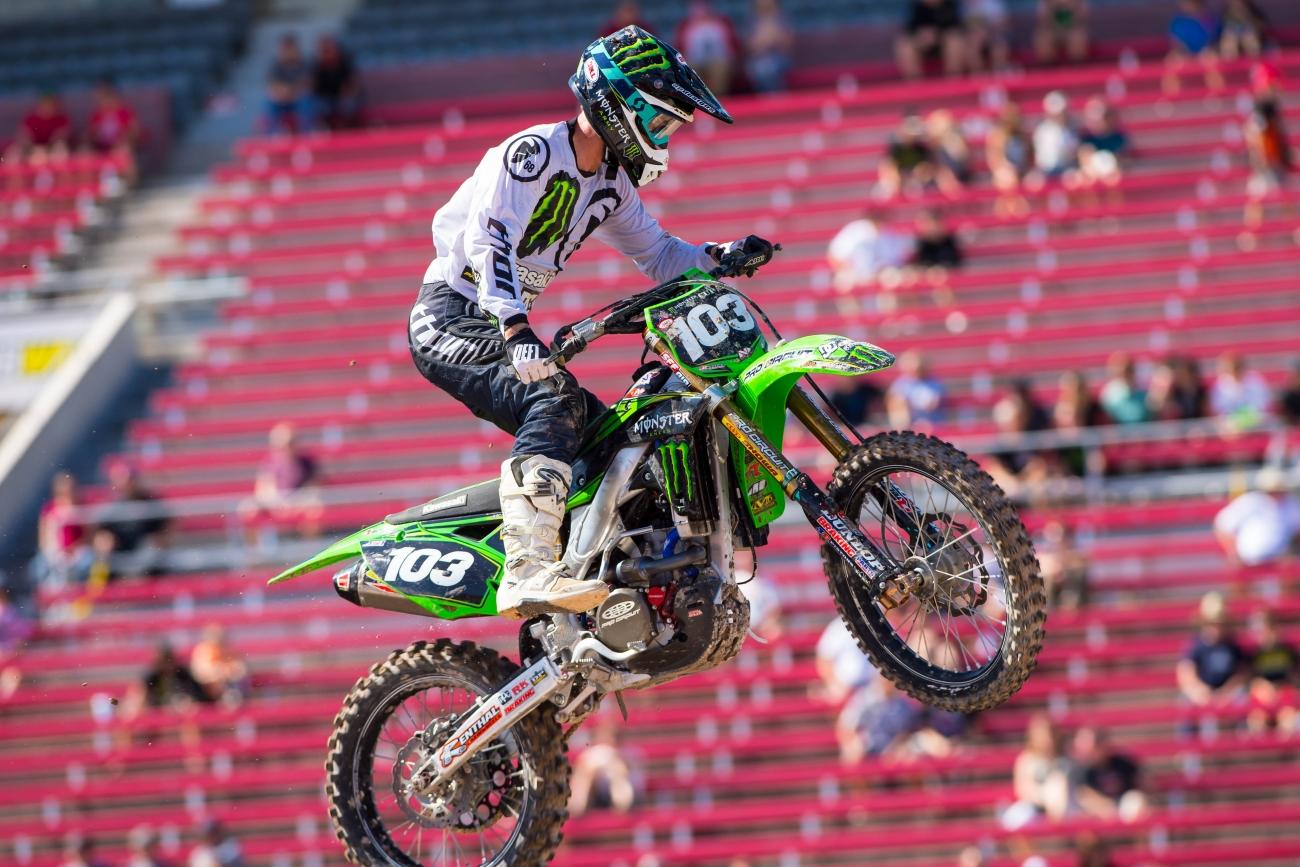 Slaton Racing has announced the signing of former Team Green rider Zac Commans for the 2016 season. Commans just recently returned to racing at Red Bull Straight Rhythm and the Monster Energy Cup after sustaining a severe head injury at the JS7 Freestone Amateur National earlier this year.
"I've only just recently returned to racing after being sidelined for the better part of 2015 and for that reason it came as a big surprise to me to hear of this opportunity to join the Slaton Racing team for 2016," he said in a team statement.
"I am ecstatic to be pairing up with this group of hard working, well proven individuals and I can't wait to take on the 2016 West Coast series with a strong force by my side."
Commans, who finished twelfth in Amateur All-Stars at this year's Monster Energy Cup, will make his pro debut with the team at the 2016 Monster Energy Supercross 250SX West Region opener in Anaheim.
"Zac has proven he has talent, speed, and a skill level worthy of this shot at Supercross. Slaton Racing is excited to have him on board," said team manager Paul Marciano Jr.
The team is currently in talks with other riders for 2016, but hasn't announced anything official at this time.