RIP Erik Roner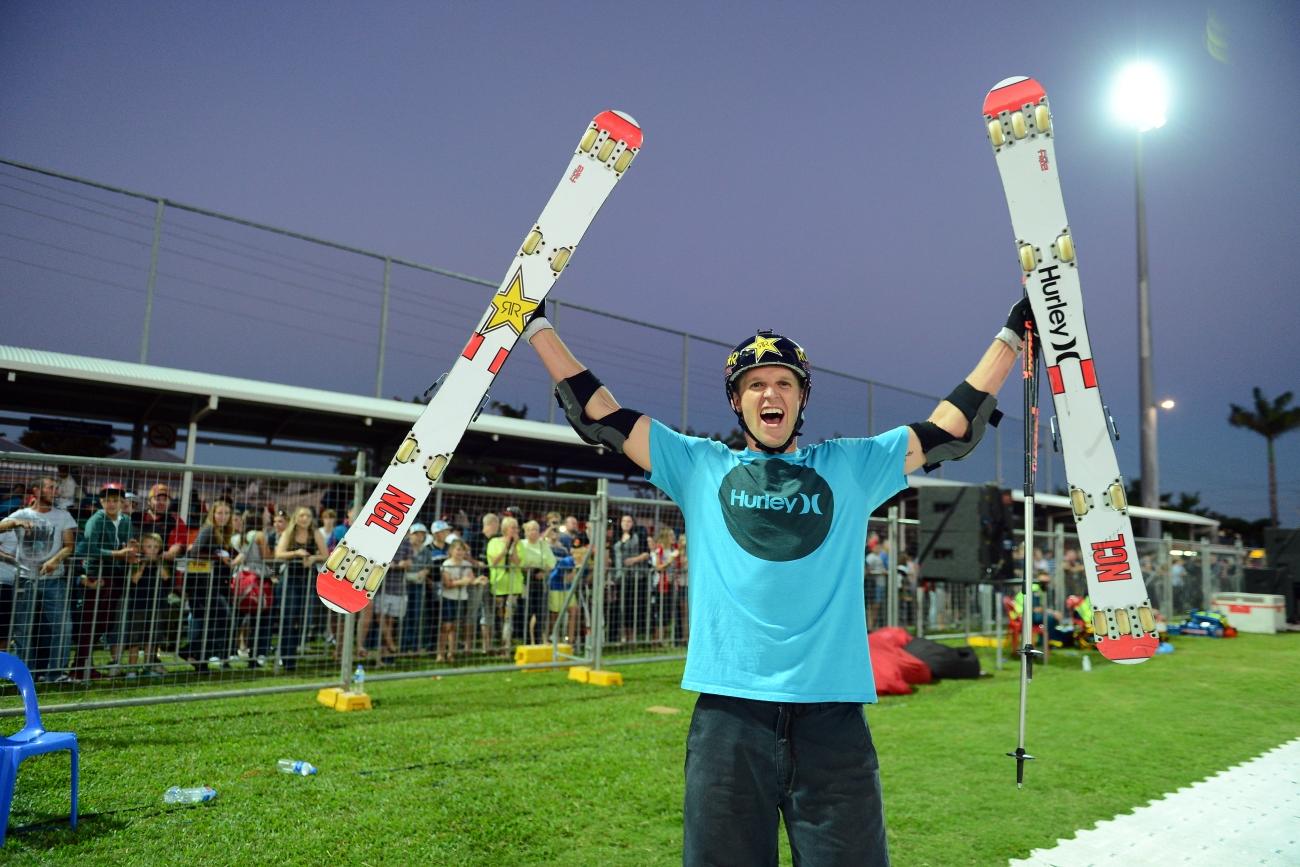 Erik Roner, a member of Travis Pastrana's Nitro Circus Crew, passed away Monday in a freak skydiving accident. He was 39.
The accident occurred a 4th Annual Squaw Valley Institute Celebrity Golf Classic in Squaw Valley, California, where Roner was part of a three-man parachute jump team. Roner was well known in the ski industry, and was an innovator in BASE ski jumping. He is survived by his wife and two children.
"Erik was an amazing person who made everyone and everything around him better," Pastrana said in a statement. "His smile, laughter, and personality will be missed by everyone at Nitro Circus. Most importantly he has a beautiful wife and amazing kids that will miss him dearly. He is gone…. But will never be forgotten."
We'll update this story as more information is available.
We send our condolences to the Roner family, the Nitro Circus Crew, and friends of Roner during this difficult time.
[Update]
Road 2 Recovery has set up a donation page here.
Main image: Nitro Circus