Max Anstie's Horrifying Crash at the Motocross of Nations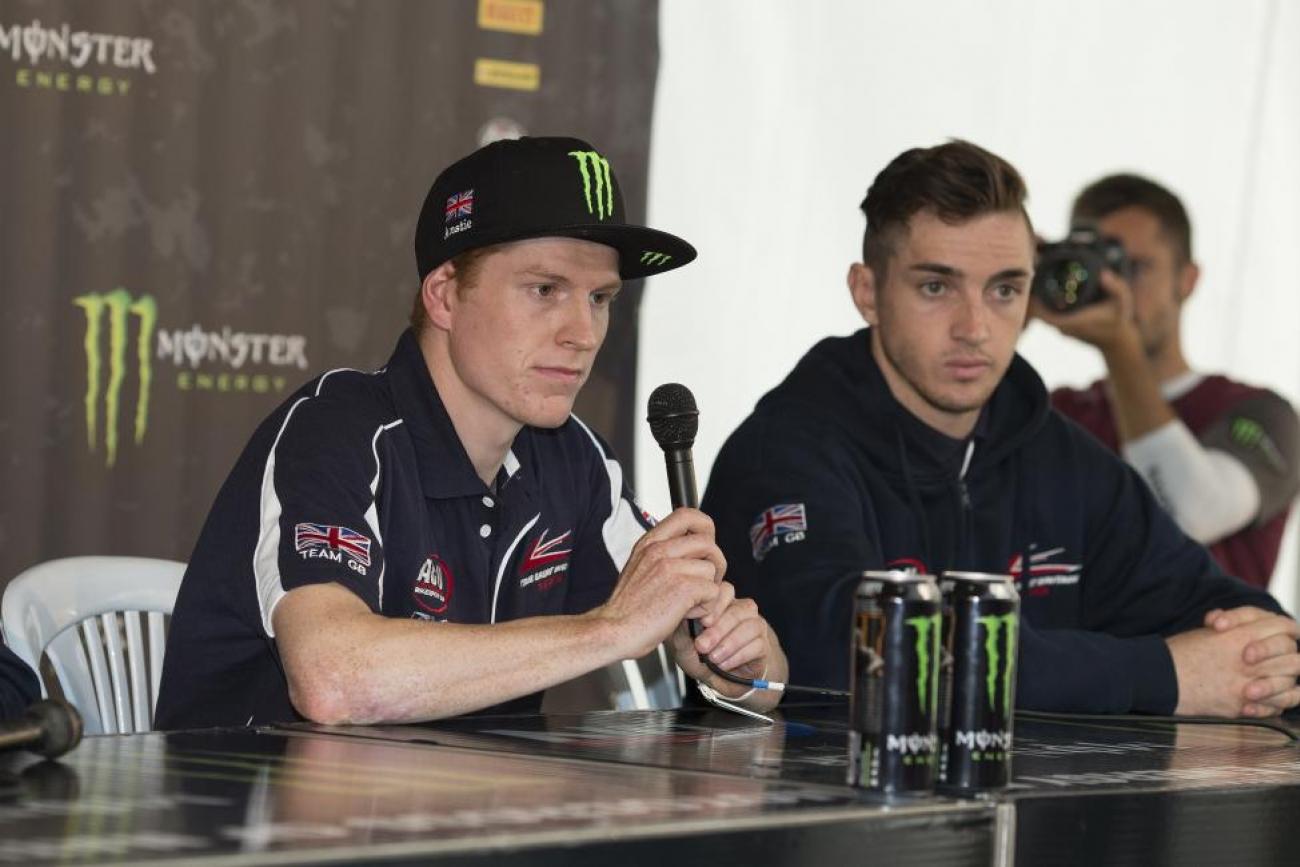 Ernee, France
Motocross of Nations
Motocross of Nations
Team Great Britain's Max Anstie had a horrifying crash yesterday in qualifying at the Motocross of Nations in Ernee, France, when he appeared to stall his Kawasaki at the top of a hill and was rolling down the double when Austria's Pascal Rauchenecker landed on him.
Anstie was knocked unconscious and sustained a broken bone under his shoulder blade. Anstie, Britain's MX2 rider, will not race today leaving the team with just two riders—Shaun Simpson in MX1 and Dean Wilson in Open.
Below is the video courtesy of Jeff Cernic.
Update:
Max released the following update on his Instagram. Glad to see he will make a full recovery.
Sorry for the let down team GB!! No idea what happened but something hit me on the head. Broken shoulder blade and T3 in the back so currently unable to move but no operations needed and I'll make a full recovery. Hope everyone had a good weekend at the Nations