OTOR Issue 114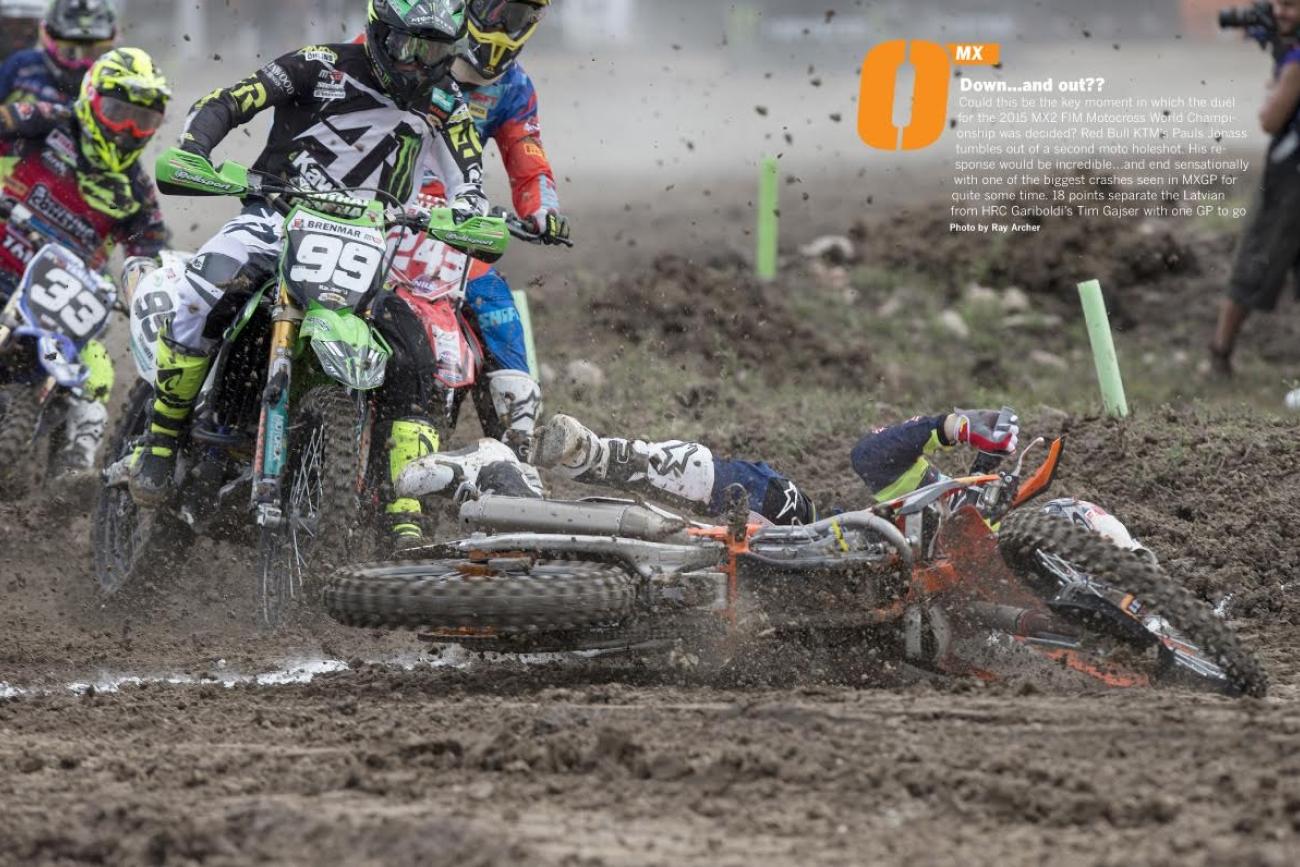 One hundred and fourteenth issue of this bi-weekly motorcycle sport magazine, tackling the latest races and issues in MotoGP, the FIM Motocross World Championship, AMA Motocross/Supercross and World Superbike as well as general motorcycling and accessories with the best blogs and photographs.
In OTOR 114:
Andale! MXGP survives Mexico rain; reaction from chaotic scenes and drama in Leon as MXGP hurries to a conclusion. Jonass' crash, Febvre brilliance and Covington takes his first. More inside.
MotoGP Misano motorcycle mania; bike swapping galore in Italy as Marquez judges the rolling clouds at Misano and Lorenzo's title ambitions take a hit. Fresh blogging from Gavin Emmett.
Robert Jonas: Building the White; in-depth interview with the man co-credited for KTM racing resurrection and now looking to put Husqvarna firmly at the top of classifications around the world.
Glorious food: Nutrition in MXGP; OTOR asks about the myths, weaknesses and discipline that pro athletes need to deal with in order to survive and proper in MXGP (more cautionary tales than you'd think).