Welcome to Racerhead, coming to you from the paddock at Miller Motorsports Park below Salt Lake City, where the next-to-last round of the 2015 Lucas Oil AMA Pro Motocross Championship will take place. Red Bull KTM's Ryan Dungey is just a mediocre day away from wrapping up the 450 title; he will likely clinch in the first moto. The 250 Class, on the other hand, is a real nail-biter. Dungey's teammate Marvin Musquin is just two points behind defending 250 Motocross Champion Jeremy Martin of the Yamalube/Star Racing Yamaha team. They have four motos to settle this thing, after which either Martin will be the first Yamaha rider to successfully defend this title since Broc Glover in 1979, or Musquin will be the first Frenchman to win the AMA 125/250 Motocross title.
You can watch the Zions Bank Utah National tomorrow live, with first motos on MAVTV and streaming live and free on www.promotocross.com and the second ones on NBC Sports Network.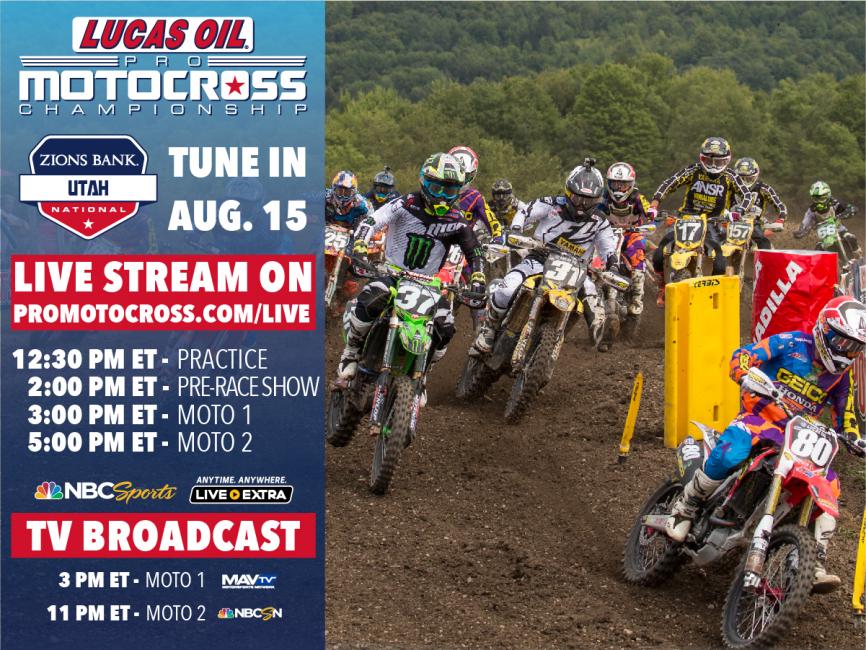 Of course there's a lot of talk about the future of this facility, and I'm not sure what's going to happen to Miller Motorsports Park, which is a fantastic racing venue, albeit in a very warm spot at this time of the year. The late Larry Miller's family already announced bowing out of the day-to-day operations, and a buyer is said to be on the verge of being announced. How that new landlord feels about motocross remains to be seen. But the folks who are still here on the job are trying extremely hard, and they made some fixes that I believe will make for better racing tomorrow, and certainly for a better spectating experience. It should be an epic day of racing.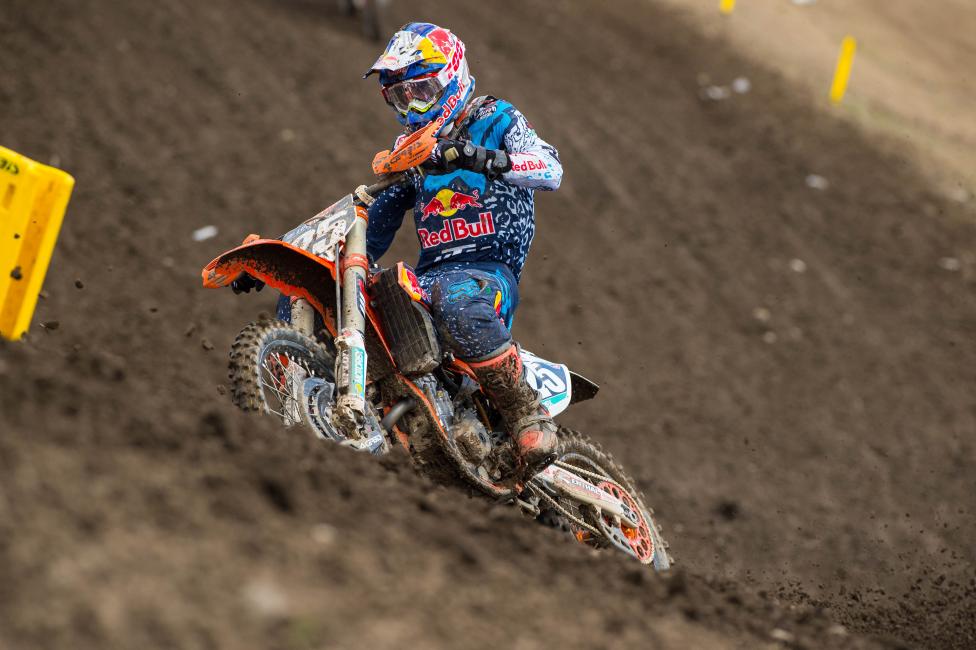 As mentioned before, all eyes will be on the 250 Class and the Martin-vs.-Musquin thriller, but I would also keep an eye out for a couple other guys who don't figure in the championship picture: last week's winner, Joey Savatgy of the Monster Energy/Pro Circuit Kawasaki team, and Martin's Star Racing Yamaha teammate Cooper Webb. Last week Savatgy singlehandedly saved Pro Circuit's season with a pair of solid outings that got him his first career pro victory, and the first of the year for his team. Now that he knows the way to the winner's circle, he's going to be aiming to back it up right away. And Webb, who missed the first part of summer with an ankle injury, is the kind of guy who would love to spoil the party, whether it's for Marvin or even his teammate Jeremy! And then there are guys who really thought this would be the year for a breakthrough win but are running out of time: Zach Osborne. RJ Hampshire. Aaron Plessinger. Chris Alldregde. Justin Hill. Tomorrow's 250 Class could be epic.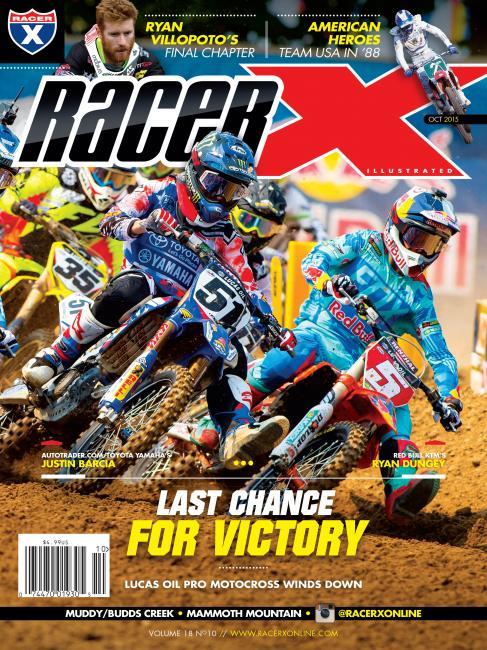 Before I go back out on the track, I want to give huge props to Greg and Jill Robinson for an amazing Unadilla National last weekend. The Robinsons have been involved in professional motocross since 1970, when their parents, Ward and Peg, hosted their first Trans-AMA race, and they grew up in this sport. Sadly, Peg passed away last year, and now Ward, the patriarch of the family, has been undergoing some serious health issues. He missed last weekend's race, but he surely would have been proud to see how well the event was managed, how good the track looked and was set up, and how massive both the crowd and the amateur turnout were. I don't think I've personally ever been to a bigger Unadilla event, and I wish Ward could have gotten out to see how well the kids did with what he and Peg built so long ago.
Here's Racerhead…
GOOD COMPANY (Jason Weigandt)
Hannah, Stanton, Carmichael, and Villopoto. Dungey. This could be the list of riders to sweep the Monster Energy Supercross and Lucas Oil 450 Pro Motocross titles in the same year more than once. Dungey won both titles in 2010 and is on the verge of doing it again here. While the list would more than double if you added the riders who completed the sweep one time, coming back and getting it again puts the Dunge in rare air. It's an area we're seeing him approach quite frequently these days.
Lately, I'm hearing lots of talk about a rider's career window, with Carmichael putting that term in rotation with his ten-year plan (1997-'07). Villopoto has basically done the same, logging nine pro seasons (although this last one was shockingly short). Jeremy Martin talked about using a ten-year window recently, saying he'd like to race the Motocross of Nations as often as possible and grind out as much as he could during that time. At Loretta Lynn's a few weeks back, Jeremy McGrath was part of a roundtable discussion at the Team Green truck and talked about the window, and how he extended his by starting late as an amateur. Still, Jeremy won his first SX title, 125 West, in 1991. He won his final 250SX race in 2001.
Yes, we have exceptions like Chad Reed and James Stewart, who will both enter their fifteenth pro seasons in the U.S. next year (Reed started even before that in Australia and Europe). Dungey's first full season was 2007, so his ten-year mark comes in 2017. Now Dungey works with Aldon Baker, who is a big proponent of doing the work, winning the races, and getting out early, so it will be interesting to see what unfolds. Dungey seems impervious to burnout, and he's rarely injured, which should extend his career. Baker's program has famously ground up riders like Villopoto, and Ken Roczen didn't like it either, but Dungey says he feels better than ever now, because he actually trained more when he was on his own. He's also skipping this year's Motocross of Nations, which will be a significant break.
Dungey is just 25 years old, and one gets the sense he wants to stick around for a long time. He keeps saying he's fresher and more motivated than ever, having more fun than ever, enjoying the racing and training more than ever. It doesn't sound like a man two years away from retirement, so this will be interesting to watch. If Dungey goes, say, fifteen years deep and remains committed and competitive as usual, he'd pile up one incredible career. We're already starting to see his place in history, but it would appear there's much more left for him to accomplish. First, though, he needs to finish off this 2015 Lucas Oil Pro Motocross Championship, which looks set to happen. Great work—and there appears to be more to come.
Oh, and welcome back, James Stewart. The FIM suspension is over, and like just about everyone in the sport, we're really looking forward to seeing you back on the track.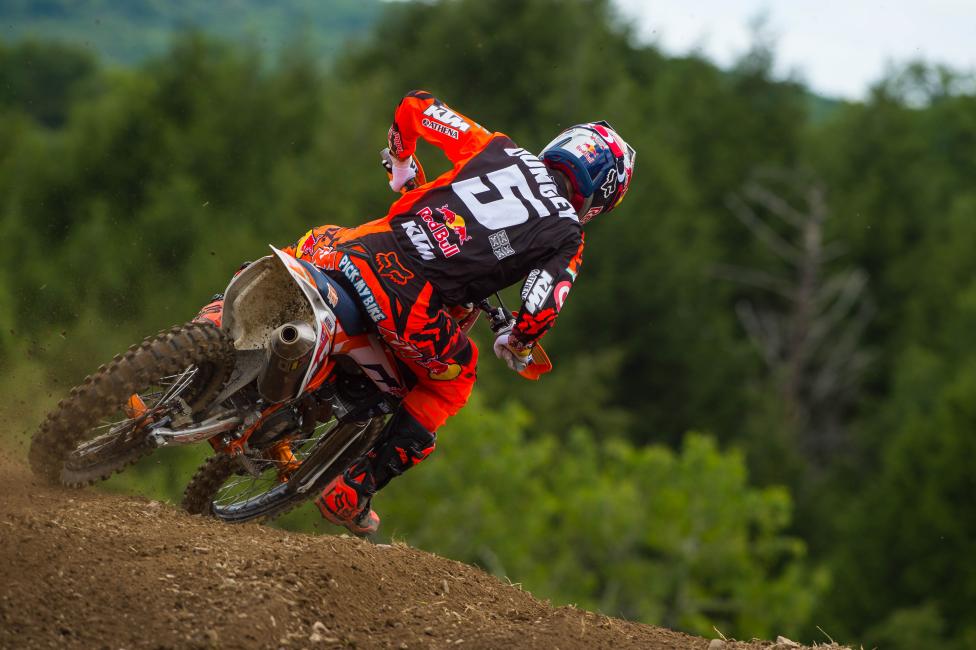 THE SIMPSONS (DC)
As mentioned before, Shaun Simpson came over as an unknown entity from Scotland by way of Lommel, Belgium, near where he lives for training purposes, and he acquitted himself quite well. His father, Willie, was right there with him, and he told me that not only was it a longtime dream of Shaun's to do an AMA race here, but he himself always wanted to come over during his own long career. My friend Rob Andrews, himself a GP rider in the eighties, sent me a link to a story he did about the older Simpson's own time on the Grand Prix circuit. Check it out right here.
PRO PERSPECTIVE (David Pingree and Jason Thomas)
PING: This weekend might just be the last national at Miller Motorsports Park, as the place is apparently up for sale after the late Larry Miller's family decided not to continue their management of the facility. We don't know who is going to end up owning it, but I've been getting no shortage of emails about where they should put the national that will replace it. I've heard some really dumb things like "back in Troy, Ohio" and some really interesting ideas like Monster Mountain in Alabama. I'm not somebody who believes in tradition for the sake of tradition, but if I had a vote, I cast it for Southwick to make a return. The 'Wick was the one track that stood out as being a different animal every year on the circuit. It was the Daytona of the motocross world, and only the grittiest bastards in the sport would stand on top of the podium there. Consequently, I never even made it to the podium there. In fact, I would get beat by guys whose names I didn't know and couldn't pronounce. It was frustrating but awesome all at the same time. And the history there runs deep. When I look back and see photos of Wardy and RJ slicing through the same corners I raced on, it makes me feel like I'm part of the heritage of that place, and it's a great feeling. Here's my two cents for putting Southwick back on the schedule.
JT: The Utah National is tomorrow, and while it may not be the best track I have ever seen, I think the idea of moving toward modern facilities was a good one. To bring in corporate sponsors and upgrade the experience, having air-conditioned viewing rooms and paved pit areas, are a nice change. Unfortunately, Utah in August means 90-plus-degree temperatures and dry, sometimes dusty conditions for racers and fans alike. It's a tough time to hold a race in the Utah desert, and I think that's the main reason for some of the criticism this national has faced. The weather in May/June is absolutely awesome, but with the schedule being tight already, this was the hand Utah was dealt.
If the national is replaced, I think there are viable suitors out there. Of course, there are many variables at play when creating a new national. Resources, parking, location, and cooperation are just the tip of the iceberg for the thought process. I do think Southwick would be a great place to return to, but I also think there are other tracks deserving of consideration. This isn't the first rodeo for the people of MX Sports, so I'm sure they will make a wise decision, however it turns out. (But as a Floridian, I say bring back Gatorback!)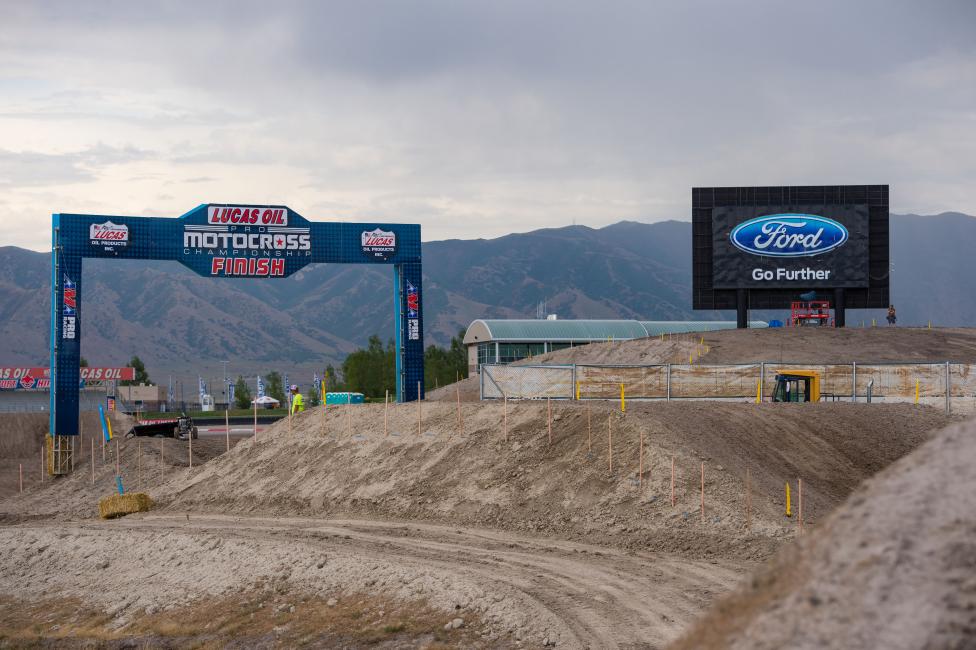 TEAM USA (Andras Hegyi)
Team USA officially debuted at the Motocross of Nations in 1972 (though there was a team of Husqvarna riders back in 1970 that raced the Trophee des Nations in Knutstorp, Sweden). This year the rookie Cooper Webb became the 53rd American rider to take part in MXoN. Since 1981, Team USA has won 22 wins at MXoN. These victories were collected by 34 riders in all.
The most successful American rider ever at the MXoN is the Scottish-born Jeff Ward. The seven-time AMA Supercross and Motocross Champion holds two records with Team USA. Among the USA riders, he has the most appearances in this race, having represented the USA seven total times. He is also the most successful American rider at MXoN, because Team USA won every time he rode for his country. Ward took home the Peter Chamberlain Trophy in 1983, '84, '85, '87, '88, '89, and '90. As a matter of fact, Ward is the most successful rider in the Nations out of all countries combined—no one has won more without any losses, and you can add two more wins in the '83 and '84 Trophee des Nations, which were combined into the MXoN beginning in 1985.
Jeff Emig and Ryan Dungey hold the record for the longest consecutive years on Team USA—both represented Team USA six straight times. Emig went every year from '92 to '97; Dungey every year between '09 and '14. Both have .500 records with Team USA.
The Team USA rider with the longest consecutive winning streak at the MXoN is none other than David Bailey. The Little Professor got five straight wins between 1982 and '86. He also had a couple of wins in the Trophee des Nations.
Finally, there have been twenty American's who, like Ward, never lost at the MXoN: Ward (7) and Bailey (5) top the list, and then there is Johnny O'Mara, Ricky Johnson and Ryan Villopoto (four apiece), Jeff Stanton and Ivan Tedesco (three). James Stewart, Jeremy McGrath, Damon Bradshaw, and Ron Lechien have two wins—and no losses—and single-time participants and winners are Trey Canard, Andrew Short, Jake Weimer, Travis Pastrana, Billy Liles, Jim Gibson, Marc Barnett, Broc Glover, and Danny LaPorte.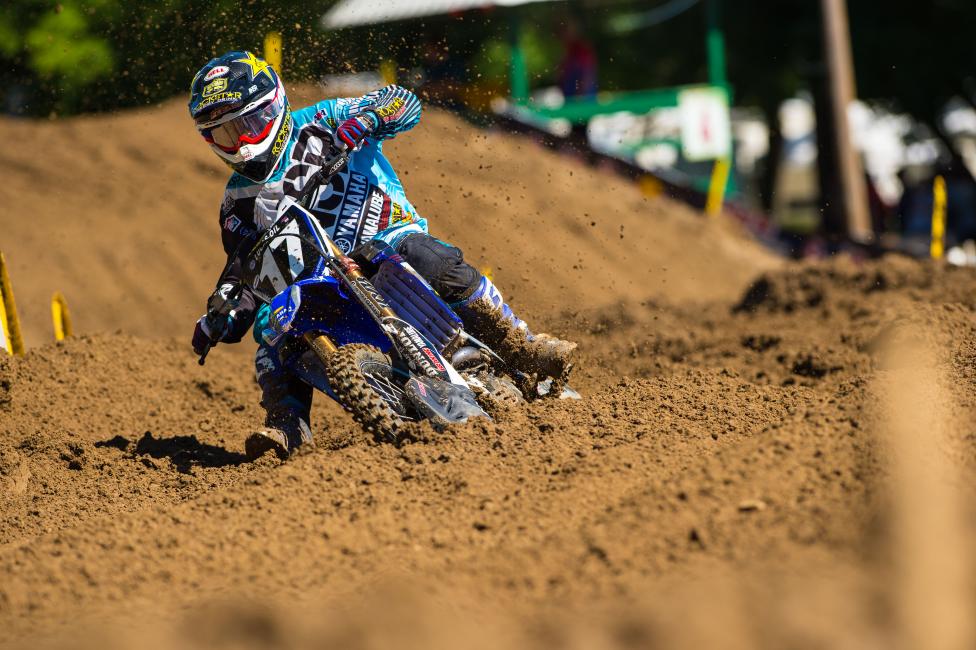 OFFICIALLY A BADASS (DC)
One of the folks who patrol the infield at each round of Lucas Oil Pro Motocross and Monster Energy AMA Supercross is Jarry Newby. He and his wife, Nancy, and some of the other officials are famous for running laps around each national track, the number of laps corresponding to the round of the series—they're out there running eleven laps right now here at Miller Motorsports Park! They do it as a way to get ready for the World's Toughest Mudder, which takes place every fall and in which Jarry is a bona fide legend. If you don't believe that, check out this year's event flyer, which features Newby in action. That's badass!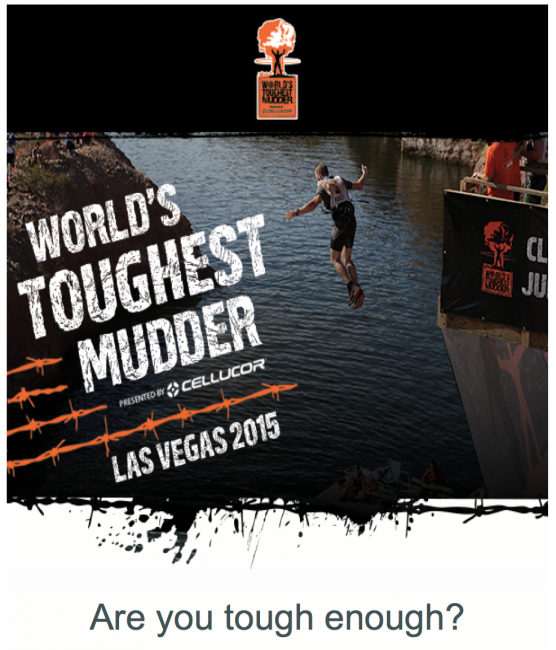 THE LEGENDS RETURN (DC)
Next Saturday should be a whole lot of fun. MX Sports' Tim Cotter came up with an idea for the Ironman National: hold a Legends race during opening ceremonies and get some fast vets out there for fun. He contacted Jeff Stanton, Ricky Carmichael, Tim Ferry, and a few others and got the ball rolling. Soon those guys were joined by some other fast men of the past—both distant and recent—and suddenly the lineup also included Guy Cooper, Jason Thomas, and even Kevin Windham! K-Dub immediately started getting serious about it, posting a photo on his @kdub_14 Instagram of his blistered hands and this: "Coming for them Florida boys." When Carmichael saw that he commented, "I'm coming in straight off the couch, on a stock bike..."
Don't take the bait, Kevin and friends—RC is as competitive as ever!
Next, Todd DeHoop, one of the best riders ever out of Michigan, joined in and wrote to me, "How many laps is it? Is it is a real race? Because if it is, it's redemption time."
And then earlier this week Cotter told me Jeff Emig contacted him for details. This is going to be a lot of fun! The race takes place next Saturday at the Ironman National, before the first set of motos. If you're coming out to Indiana, make sure you get there early enough to see these guys do their thing—again!
THE NUMBER: 3 (Andras Hegyi)
Three as in the number of Yamahas on this year's three-man Team USA. In recent seasons, Yamaha riders have certainly been speeding up in AMA Supercross and Motocross, and thanks to their performances and efforts, they have also received the opportunity to represent Team USA at the Motocross of Nations. Last year was first time since 2003 that a Yamaha rider got an invitation to compete for Team USA, as Star Racing's Jeremy Martin was invited to go race for his country. This year Yamaha has been more successful, and for the first time ever Team USA will be represented by only Yamaha athletes: Justin Barcia, Jeremy Martin, and Cooper Webb.
This is the fifth Motocross of Nations in which Team USA is all on one brand. In 1981, '82, and '86 it was an all-Honda squad. In 1981, the legendary Honda quartet of Chuck Sun, Danny LaPorte, Johnny O'Mara, and Donnie Hansen got the inaugural victory for the USA at the Motocross des Nations as well as the Trophee des Nations. One year later another Honda quartet—Danny "Magoo" Chandler, Jim Gibson, David Bailey, and O'Mara—were the winners. The 1986 Honda trio of O'Mara, Bailey, and Ricky Johnson were the conquerors, and in 2008 the Kawasaki trio of James Stewart, Ryan Villopoto, and Tim Ferry was unbeatable. Can this all-Yamaha Team USA repeat the successes of all-Honda and all-Kawasaki squads at Ernée? If Barcia, Martin, and Webb are able to win, it should be a very memorable victory!
MORE ABOUT THOSE LEGENDS (and JT also!) Matthes
This past week on both the PulpMX Show (Monday nights at 6 Pacific) and the Fly Racing Moto:60 Show (Thursday at noon Pacific—plug, plug, plug!) it was a bit jarring to see the number of tweets and call-ins about the upcoming Indiana Legends Race. It seems that this idea concocted by MX Sports' Tim Cotter is gaining some traction and is something that people want to see. Besides all the guys DC mentioned, I'm sure there will be some more coming out of the woodwork as the race gets closer.
And man, people want to talk about this! I'm not exactly sure of the format; I'm hearing two practices—one on Friday, one on Saturday—and one fifteen-minute moto before the 250 Class first moto next Saturday. If you follow Windham on social media, you can see he's been out riding. I've been tweeting out Tim Ferry's program each day (it's not going that well!) and fans are discussing who's going to win.
I just hope none of these dudes lose their minds once the helmet comes on and tries to ride a little harder and faster than their current age recommends. As I said on the podcasts, who cares who wins? These guys should get together and agree to put on a show. Have some great racing with lots of passing and leave the fans with some memories. But then again, I hope I can ride my unicorn to the land of chocolate rivers one day. These guys are racers and all hell's going to break loose when the gate drops.
Tip of the visor to "Rocket" Rob Buydos, who had this idea for a long time and actually pulled together similar events at High Point and Red Bud. He won't be announcing next week, but I'm sure he's going to be watching.
RACER X BRAND (DOT COM!)
Haven't been able to make it out to a Lucas Oil Pro Motocross races to check out the Racer X clothing line? Don't sweat, because now you can do it from the comfort of your own home.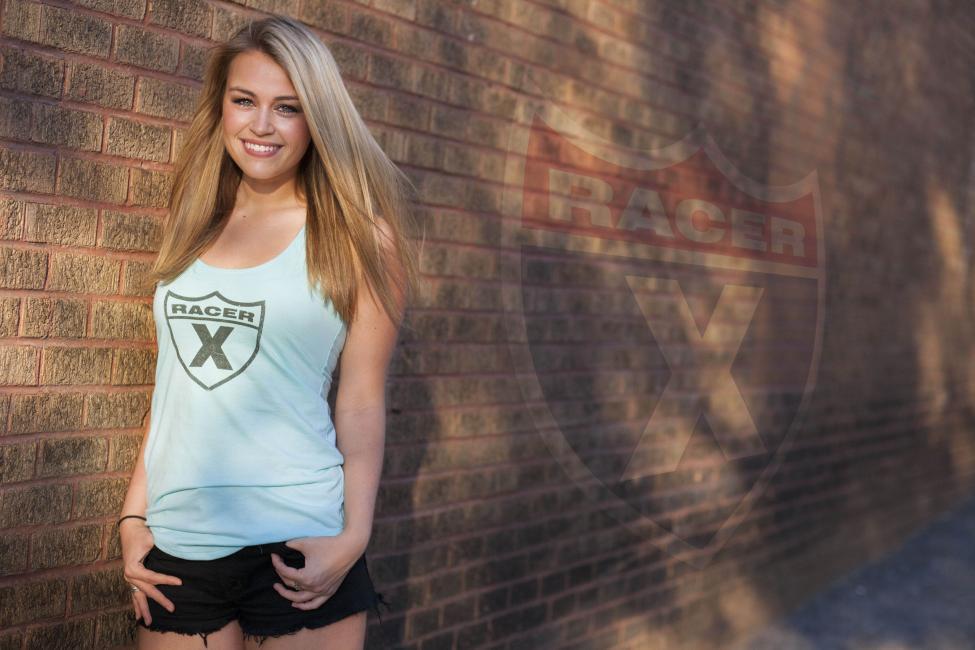 We've recently launched a new version of our Racer X Brand site at www.racerxbrand.com. You can find a wide array of men's, women's, and kids' clothing as well as plenty other collectables ranging from koozies to umbrellas.
TEAM BULL (DC)
Last year when I went to Kevin Windham's always-incredible Party in the Pasture, I spotted a big bus with an almost-as-big trailer lining the edge of the woods. In front of the rig were a half-dozen pristine, identical Bultaco motorcycles. Bultaco was a big brand in the seventies, built in Spain and made famous by "First American" Jim Pomeroy. But they went away as competitive bikes by the end of the decade and were mostly lost to history. Well, lost to most, but not Team Bull!
Based in the Midwest, Team Bull is a club of fun-loving retro riders who like to attend fun events like Party in the Pasture, the AMA's Vintage Motorcycle Days, and more. Now they've signed up with Alex Moroz's Legends & Heroes of Motocross to do some riding and hanging out at the Ironman National, the twelfth and final round of Lucas Oil Pro Motocross next Saturday in Crawfordsville, Indiana. Look for them in the vendors' area, as well as on the Bud Light Beer Tent!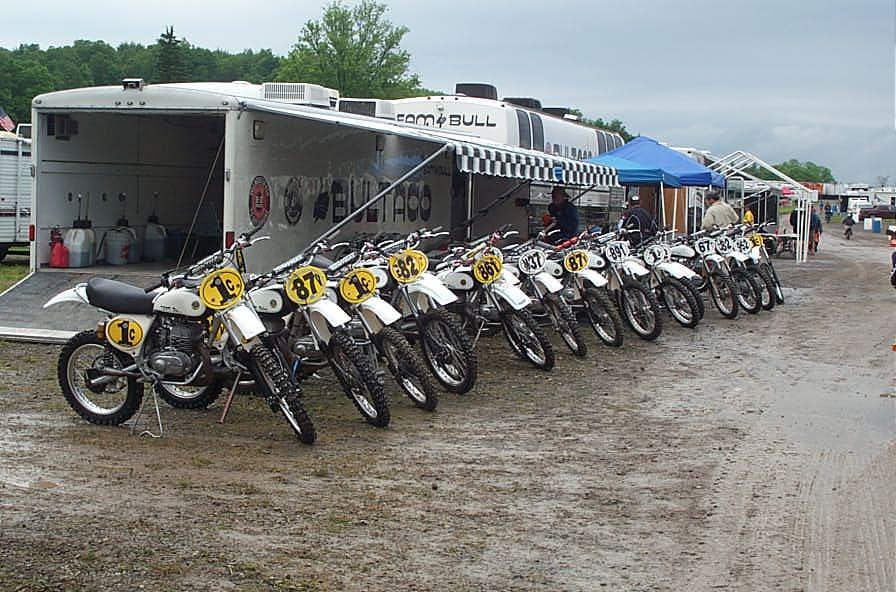 One funny add-on story I told last fall: On Friday night at K-Dub's house, Team Bull was hanging out and talking about how much fun they had riding Windham's track, though they were well overpowered by modern race bikes that were on the track at the same time. So we asked Kevin if they could get their own riding session the following day. He agreed, but only if he and Mike LaRocco and some of the other GEICO Honda riders got to go with them—on the spare Bultacos the team brought along!
Fast-forward to the next day, and Windham rolls out on a Pursang, circa 1974, along with LaRocco and the rest of Team Bull. He made one lap on the bike to get the feel for it—no easy task, given that he had been riding his nearly works Factory Connection Honda CRF450 earlier. When he got around to the big triples step-up jump I was caution-flagging on, he sized it up and then turned around to get a run for it. I pulled out my iPhone and got it up just as Windham launched what has to be the biggest jump ever hit on a Bultaco, because they didn't make them that big back in Pomeroy's day! The fact that Kevin cleared the hit in almost perfect form was mind-blowing, but he also seemed to stretch the frame and bend the pegs, even with a perfect landing. K-Dub will be at the Ironman, too, for the Legends race, but I doubt he will do the uphill triples there on a Bultaco!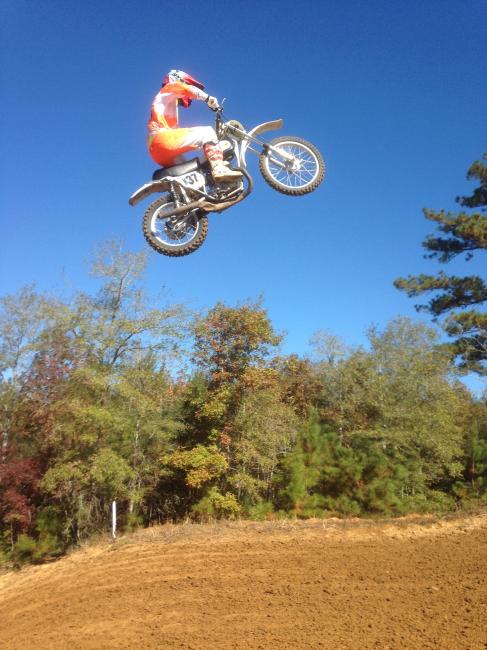 And one other note: Save the date November 20-21, because Kevin Windham's Party in the Pasture is coming back with a ride day on his amazing racetrack, a country music concert, all kinds of motocross friends and families, and of course Team Bull. Proceeds this year will go to Road 2 Recovery and the Asterisk Mobile Medical Unit. It's one of the best gatherings in motocross, a major bench-racing/dirt-bike-riding party at Kevin's house, all for great causes.
HEY, WATCH IT!
The Thor Amateur MX Support team put together a really cool video of their riders at Loretta Lynn Ranch and the Rocky Mountain ATV/MC Amateur National Motocross Championships. You'll catch a glimpse of some future prospects who might just be kings someday.
BTOSports.com KTM's Andrew Short put on the VitalMX.com GoPro for One Lap Around.
HEADLINES OF THE WEEK
Police in Riot Gear Clear Large Crowd of Dirt Bikers in Baltimore
HOT PULP LINKS
Lots of legend race talk on the Fly Moto:60 Show on Thursday. Archive here.
Here's Lissimore's photo report from the latest round of the Canadian Nationals here.
Troy Boy analyzes the struggles racers have in that you're only as good as your last race here.
RANDOM NOTES
Set up your spot in the infield with this 30"x60" towel featuring HRC Honda's Trey Canard.
Just stop by the Racer X booth on vendor row to subscribe or renew and get 13 issues of Racer X Illustrated plus a Trey Canard beach towel for just $25!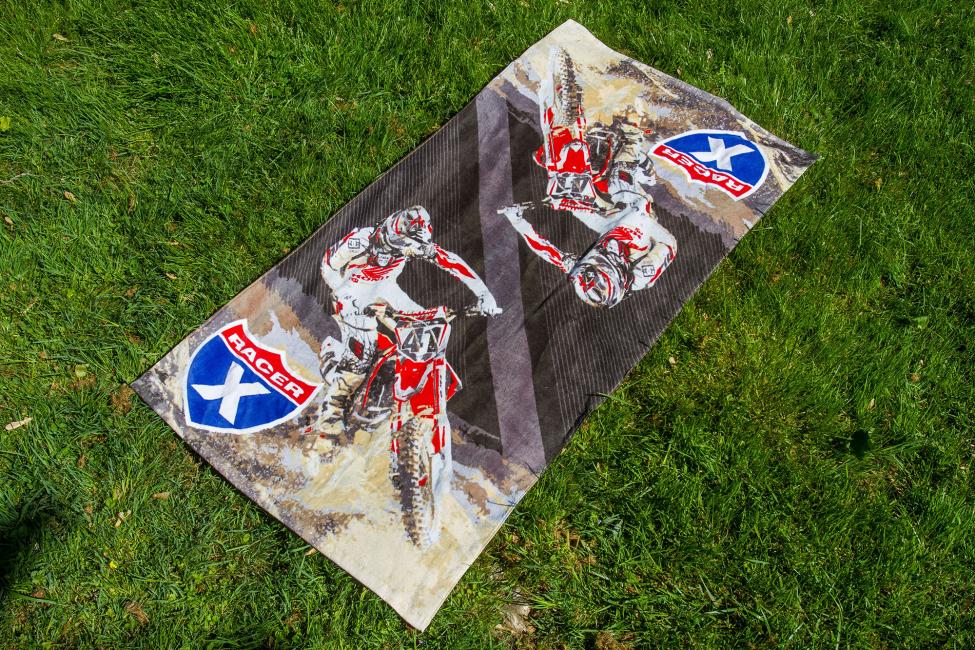 Don't forget stickers are always free at Racer X! Be sure to stop by and get your 2015 Utah event sticker.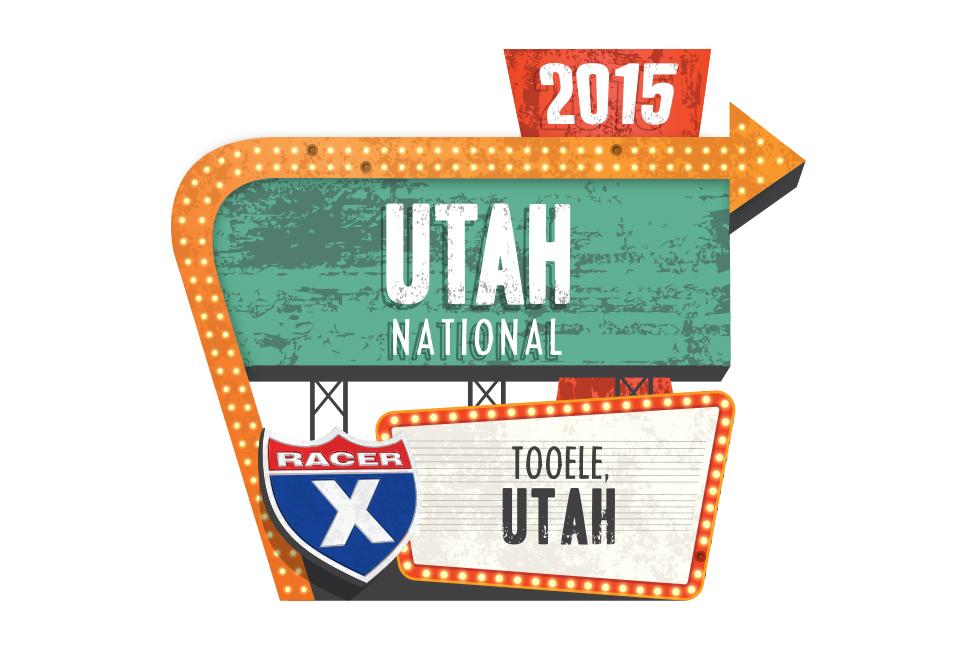 Scott Goggles is sponsoring the Utah round of Racer X MotoDynasty Fantasy Motocross and will be giving out prizes to the winners of each class. Click HERE for a chance to win.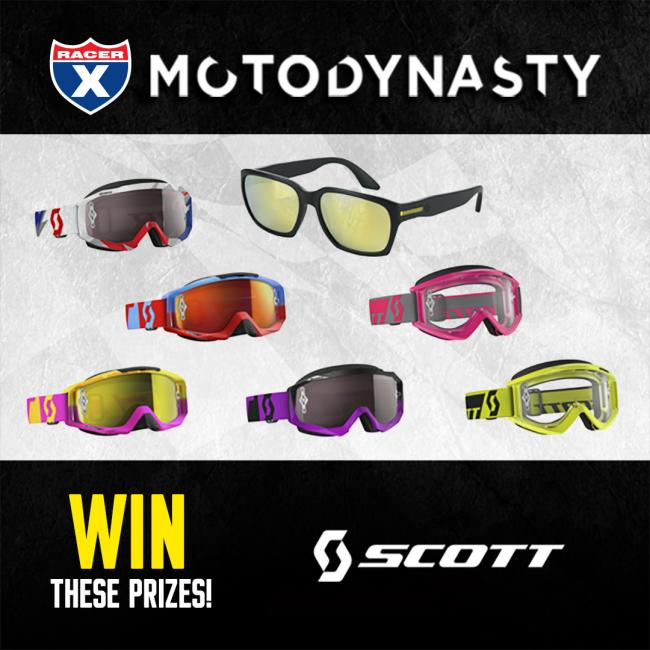 For more from Canada, check out DMX Frid'Eh Update #32.
That's all for this week! Thanks for reading. See you at the races.