Cole Seely Undergoes Shoulder Surgery, Out for Season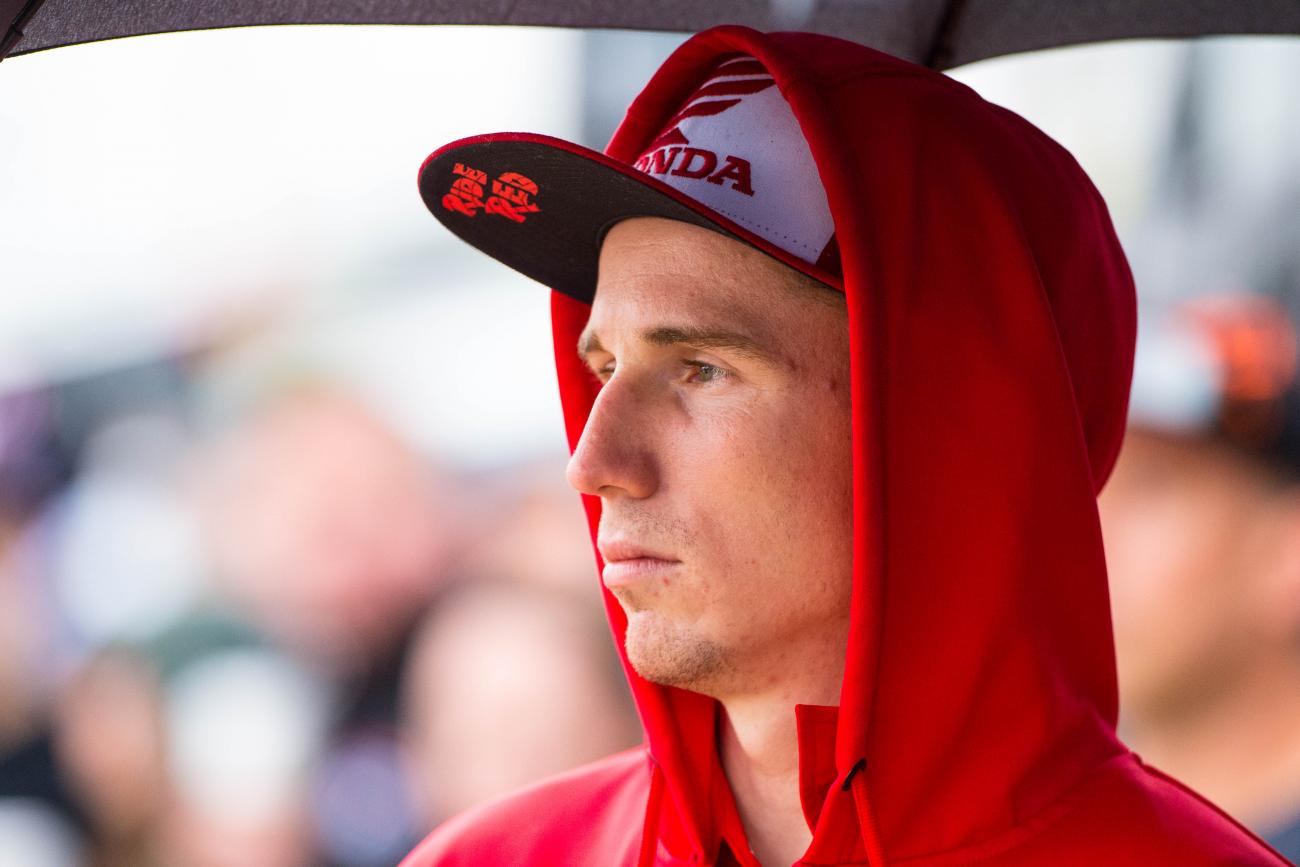 Honda HRC rider Cole Seely has undergone a successful operation to repair an injury sustained to his right shoulder in a practice crash at the Spring Creek National on July 18 and will sit out the remainder of the season, the team announced.
The 450 Class rookie went through an operation yesterday performed by Dr. Warren G. Kramer to repair a Bankart lesion in the glenoid labrum in the injured shoulder.
"My doctor said the surgery went well and that I'll be able to begin light rehab almost immediately," Seely said in the release. "This setback is very disappointing though. I had such a great supercross season, but I've had nothing but challenges throughout the motocross series. We had hoped I would only be out for a couple weeks, but my shoulder was obviously worse than we thought and now I'll be missing the rest of the season. I'm committed to getting back to 100 percent as soon as possible and to helping the team prepare for the 2016 season."
Seely has struggled this season with injuries. Prior to the crash at Millville, Seely sustained a pulled muscle in his leg before Budds Creek and re-aggravated it during practice at Budds. Spring Creek was set to be his return before dislocating the shoulder in the practice crash.