Super Slo-Moto: Attacking Whoops With Dungey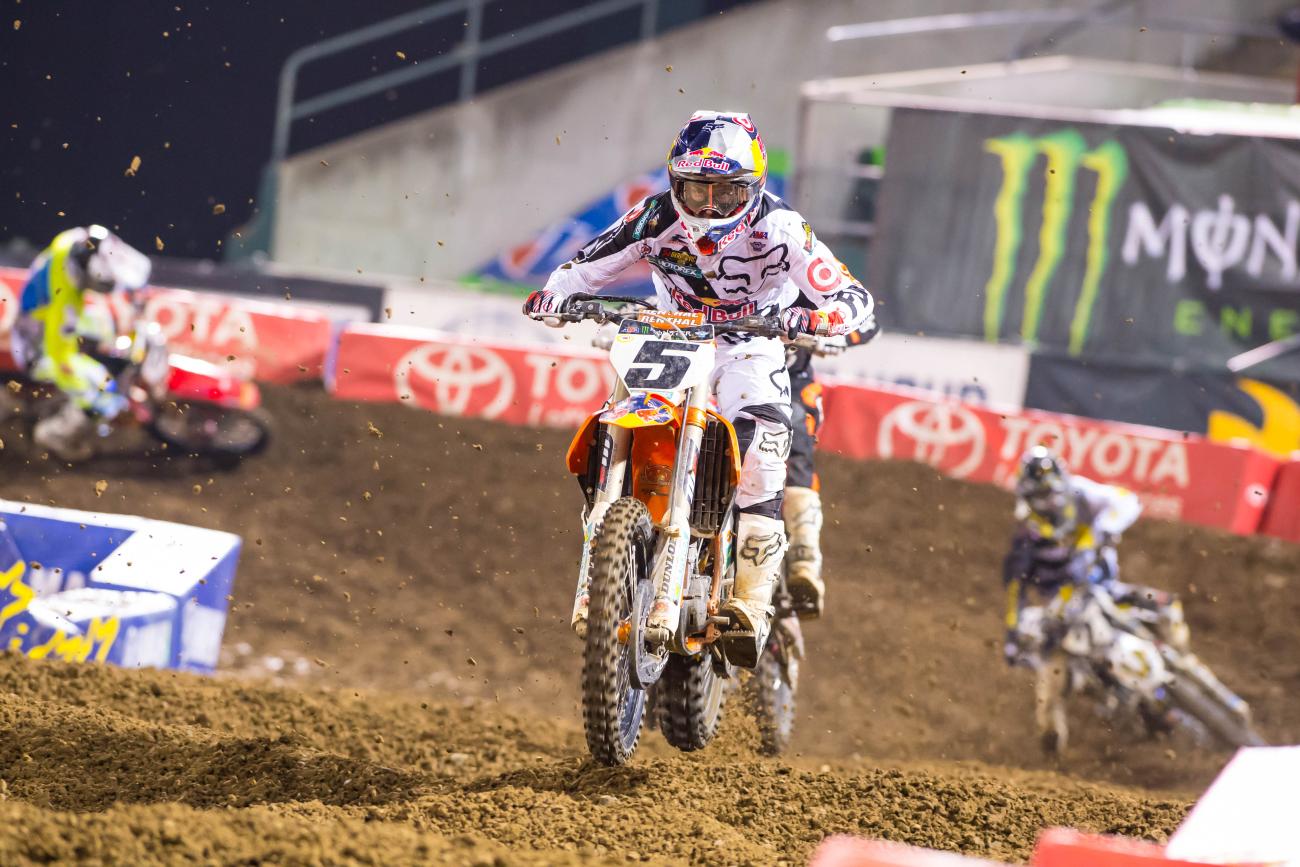 Film/Text: Red Bull
At the top level of professional motocross and Supercross, the little details make all the difference. A 10th of a second in one section can be the difference between first and 10th. Finding that 10th of a second can add up to an insurmountable gap as the laps wear on.
This is especially true in the whoops, one of the trickiest features in racing. Get them dialed and you'll have a leg up on the competition. Fail to master them, and you can plan on giving up plenty of time every lap or, worse yet, crashing out.
Of course, blitzing whoops is much easier said than done, which is why we enlisted the 2015 Supercross champion and living legend Ryan Dungey, who knows plenty about pounding his way to championships.
Watch and learn as the champ explains his methods, all recorded for you in super slow-motion with a Phantom Flex camera.