Trivia: Ogio Contest Answers and Winners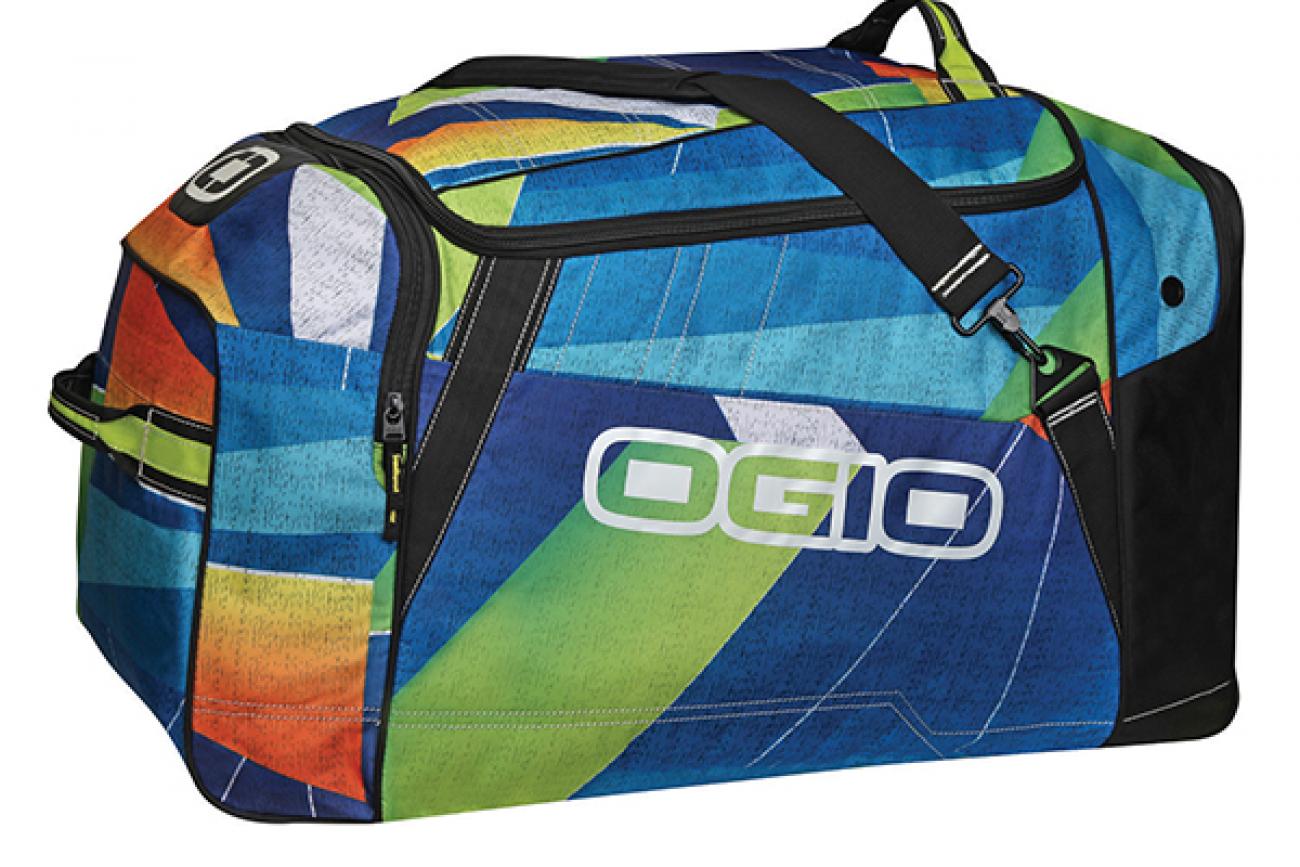 We partnered with Ogio to give readers an opportunity to win an Ogio Shock Wheeled Gear Bag and a Slayer Gear Bag by answering trivia questions related to Ogio athletes. The questions ranged from super hard to fairly easy. After more than 80 submissions, we have two winners: Congrats to Rocky Sobotka and Cody Patterson.
Rocky won the Slayer Gear Bag, while Cody took home the hock Wheeled Gear Bag. Both contestants answered all fourteen questions correctly. They were not the only ones, though. Many of you answered all the questions correctly. As announced prior to the contest, winners were chosen at random.
Thanks to all for participating. Below are the questions we asked, with answers.
In what city and what event did Travis Pastrana backflip a dirt bike into a body of water?
Correct answer: X Games, San Francisco

What was Ryan Dungey's first three digit pro number?
Correct answer: 142

What year and race did Cooper Webb win his first-ever pro national?
Correct answer: 2014, Muddy Creek

What hotel in Las Vegas did Robbie Madison jump up onto the roof and then off of on ESPN for New Year's Eve?
Correct answer: Paris

How many Loretta Lynn's AMA Amateur National championships did the 2014 Lucas Oil Pro Motocross 250 Class champion Jeremy Martin win?
Correct answer: Zero

What year and class did Ryan Villopoto win his first career Loretta Lynn AMA Amateur National Championship? Additionally, how many titles did he win at Loretta's before turning pro?
Correct answer: 125 A, 2005. 1 career title

How many races did it take for Adam Cianciarulo to win his first career Monster Energy Supercross 250SX race?
Correct answer: Won first career race

Name the bike brand that Ryan Villopoto rode before he was picked up by Kawasaki?
Correct answer: Yamaha

Where did Jeremy Martin win his first career Monster Energy Supercross race?
Correct answer: Las Vegas
Cooper Webb rode Hondas for most of his amateur career, and then switched to Yamaha. But in between, he raced one other brand in one other race. Name the brand, the race and the year.
Correct answer: KTM at the 2011Monster Energy Cup

Who was Ryan Villopoto's childhood rival?
Correct answer: Mike Alessi

Who was Adam Cianciarulo's childhood rival?
Correct answer: Cooper Webb

Who is Travis Pastrana's longtime Suzuki dealer of choice?
Correct answer: Cernic's

Which rider did Ryan Dungey refuse to be associated with at One Industries, leading to his switch to Fox?
Correct answer: Jason Lawrence

Check out some details on the gear bags Cody and Rocky won. For more visit ogio.com.
Shock Wheeled Gear bag (HEX color way)
* Large main volume adjustable divider provides wet/dry storage
* Reinforced replaceable wheel set
* 2 stage trolley handle
* Weight : 8.5lbs
* MSRP $139.99
Slayer Gear Bag (Toucan Colorway)
* Large top opening maximizes access
* Separate pocket with two internal pockets for smaller items (goggles, gloves, etc)
* Detachable shoulder strap
* Separate boot compartment
* Weight : 3lbs
* MSRP - $84.99