High Point Raceway
Mt. Morris

,

PA
High Point
Lucas Oil AMA Pro Motocross Championship
In his heartiest West Virginia accent, he says to me, "Boy, maybe if you weren't in such big 'ol boots you might be able to work those pedals a lil betta." It was 1991. I was in shorts and a pair of untied Doc Marten boots, and moments earlier I was driving up the side road between the Holiday Inn and a little strip mall. And out of nowhere my best friend Jeff Matiasevich comes barreling out of the laundromat towards the street and my car. I slam on the brakes and come to a screeching halt as he swan dives onto the hood of my rental car laughing like the lunatic he always was and still is. Unbeknownst to us, a cop sat just fifty yards down the hill. Within seconds, a state trooper comes over the hill with his lights on to find my car parked in the middle of the street and both of us laughing our asses off. Needless to say the cop wasn't seeing our humor.
He asked me out of the car as I tried explaining what happened. He took one look at us and made the boot comment. He was having none of what the two out-of-towners had to say, and minutes later I had a reckless-driving ticket in my hand. I look at my buddy like, "Seriously?" His look says, "Sorry bro." I guess the lesson here is, why did Chicken cross the road? Apparently it was to scare the hell out of his best friend, crush the hood of his rental car, and get him a ticket in Morgantown, West Virginia. Okay, let's get into some Revolver.
The Lucas Oil Pro Motocross Championship just wrapped up round five of twelve. It's not quite halfway, which is when most of the media will do their mid-season reports that attempt to give some insight into what we've seen so far and what to expect for the final six races of the series. I'm jumping in a round early and giving you Revolver .416.
I've got to say I've thoroughly enjoyed watching the races at home in the air conditioning. I loved racing the Nationals, but they were hot, dirty, and brutal, and more times than not, they kicked my butt. The TV coverage has been great. And the tracks? I'll discuss those in-depth in a bit, but let's just they're say rough, rutty, and intense.
Here are some of the riders I've been most impressed with so far.
The Vet
After years of racing, Alex Martin has been a good, fast racer. Not necessarily great. He's been a consistent 11-20 rider over the years. With those type of results usually comes a sense of complacency. You get a feel for where you're supposed to finish whether you start top-five or outside the top twenty. You just end up gravitating to your standard spot. It's not an easy mentality to break, and reinventing yourself as a podium and top-five guy is nearly impossible. But the elder Martin brother has done just that.
At the opener A-Mart came out of the gate with guns blazing, going 6-4 for fourth overall in Hangtown. He followed that up with a 11-2 at Glen Helen for fifth and then hit a couple speed bumps in Colorado and Tennessee (first-turn crashes and mechanical problems). He then returned to the box in moto one at High Point with third and finished fourth in the second moto for another top-five overall. That's three out of five top-five overalls and two podium motos. Alex is the real deal in 2015. I tip my hat to him for his hard work and perseverance to become one of the best AMA 250 riders in the dirt.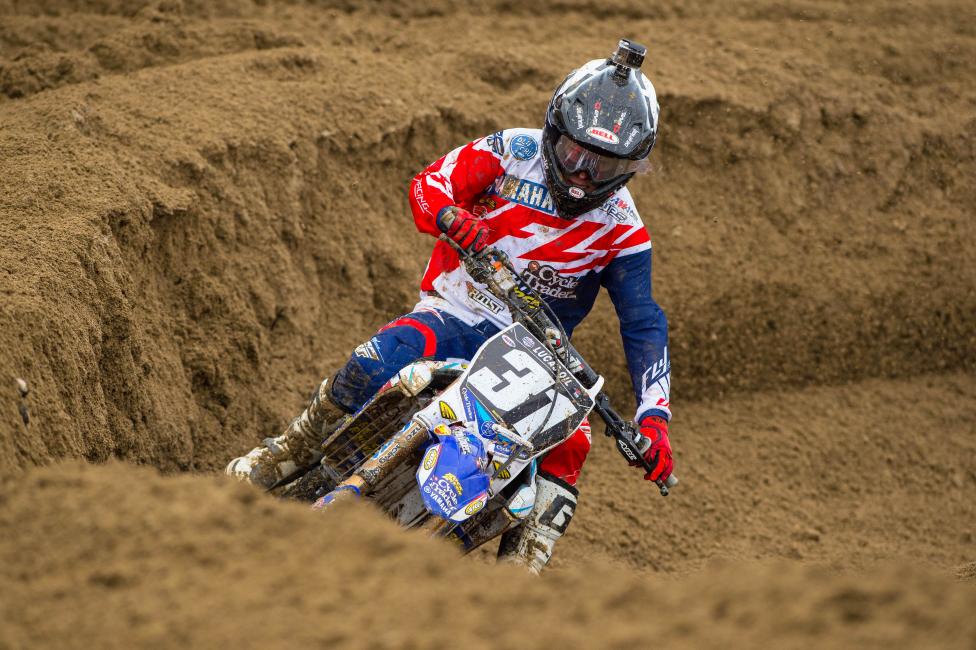 The Injured
I spent my fair share of my pro career dealing with injuries. Nothing is worse for a career then time off the bike away from the fast pace of racing. While you're sidelined, your competition is racing week in and week out getting faster and in better shape. So, when Wil Hahn went down with injury at the Anaheim opener, yet again, I was crushed for the guy. I was in St. Louis when he had his spectacular crash last season. Going down with significant injuries once again, meaning he would be away from racing for over a year, can be a career killer for some. But as it turns out, it hasn't been for Wilbur.
I had a chance to get to know the younger Hahn throughout the supercross season this year. We started messaging about the races and ended up texting during the mains and making podium bets each week, which reminds me, I think he's still supposed to wear a dress at the one of the rounds. Anyway, I learned that this guy has the heart of a lion. He wasn't going to let these injuries hold him down. His passion to race was larger than ever, and he was going to continue to work and get back on that factory Kawasaki KX 450. As expected, the season didn't start out great, but he's kept his head down and has improved in each round. What started out as a 17-26 at the Hangtown opener has turned into a 10-9 for tenth overall at High Point in just over a month. The proof is in the pudding, and that's the result of a hard-working Midwesterner who refused to let injuries break him. Nice work, Wilbur. Keep an eye out for that dress in the mail, bud.
The Rookie
The jump from 250 to 450 can be insurmountable for some. The weight of the bike. The power. The best conditioned athletes in the world. In no uncertain terms, it's the big-boy class. But ever since the Anaheim opener, Rockstar Energy Racing Husqvarna's Jason Anderson has snubbed his nose at the rookie blues. I've been a fan of the tall, lanky, balls-to-the-wall style of JA since he hit the pro tour. Usually, that type of style would get you killed on a sixty-plus-horsepower factory 450, but not Jason. He uses his size to his advantage. I was a little skeptical when he jumped over to the Aldon Baker camp. I wasn't sure it would fit his loose style of riding. Talking with some industry folk, I thought he had a good program already in place, but I was clearly wrong and Baker makes champions. Obviously, riding week in and week out, playing cat and mouse on the practice track with one of the world's best, Ryan Dungey, has no doubt been the best thing for Anderson. He's clearly not a jersey watcher and isn't afraid of anyone. His condition is on point. His speed is good, and watching him come through the pack, again, as a rookie is beyond impressive. Get this guy a start and he could shake things up with the dominant top two of Kenny Roczen and RD.
The Off-Roader
One of my favorite memories of Ryan Sipes came maybe ten years ago when he raced for KTM. It was at one of the Anaheim rounds, and I was sitting in the far corner of the stands over by this gnarly set of whoops watching practice. I always loved whoops—the bigger, the better. And these were giants! Sipes would land from the triple, upshift, and just absolutely hammer across these monsters. Until one lap late in practice, when he missed one, dropped the front end, and yard-saled through the rest of them. He eventually got up. I later saw him in the pits. I told him "Damn, son, you were owning those things. You okay?" He said something along the lines that it definitely hurt, but he'd be back, and we both laughed.
Over ten years later, Ryan's still out crushing it on a dirt bike. He still has speed. Only now, the moto-head has turned his sights on the body-and-bike-destroying three-hour Amsoil Grand National Cross Country Series, presented by Maxxis. But once a motocrosser always a motocrosser, and you cant keep Sipes away from the occasional national. Two weeks ago, he and his team made the crazy decision to race both the Tennessee National on Saturday and the John Penton GNCC the on Sunday. Either one of these is a weekend enough for 99.9 percent of the world, but he did both. With an impressive 12-10 on Saturday, including an amazing charge through the pack in moto two, the crazy SOB jumped on his team's jet and flew to Ohio. What does he do on Sunday? Cruise around for a comfortable top-ten? Hell no. He out Iron Manned Robert Downey Jr. to take a second! Yes, that's three more hours of racing. He landed a top-ten against the best motocrossers and then landed a podium against the best off-roaders. I take a bow to you Mr. Sipes. Well down, sir. Well done.
The Tracks
In all my years, I don't remember tracks ever being this consistently rough, fast, rutty, and just plain gnarly. (Yes, I've used that word twice now). But so far the best track, in my opinion, watching from the comfort of my couch, came last weekend at High Point. The new changes really made for some good, fun racing. I actually watched the second motos on NBCSN twice. I loved watching the riders use the bumps to jump through sections. Marvin was absolutely flawless on the track. It was awesome to watch the way he just flowed around what had to be the roughest of the season. Nice work to DC and crew on building a new fan favorite. Change isn't always easy, but they brought new life to the track.
Well, that's it for this week's Revolver. Everyone have a fantastic Father's Day weekend. I'm ready for seven more rounds of motocross. Are you?