By Jason Thomas, Jason Weigandt, and Chase Stallo
1. Who is your 450 national title favorite?
Jason Thomas: I'm going to have to pick Ryan Dungey here, and I feel good about it. I don't think it will be easy, though, as defending champ Ken Roczen is poised to rejoin the racing world in a couple of days. To further complicate Dungey's task, Eli Tomac is entering the series with a lot of momentum after a runner-up finish in the supercross championship. Both Tomac and Roczen will win races this season, but I just feel there are too many things going right for Dungey at the moment. The new bike has gotten him great starts consistently all year, his personal life seems to be exactly where he wants it, and his mental game is sharper than ever with the addition of Aldon Baker. He's too strong, too consistent, and too confident right now for anything but another title.
Jason Weigandt: We've spent two months talking about Dungey in the context of being a champion, but once Hangtown starts, Kenny is the champ—not Ryan. There's been so much good said about Dungey lately that I bet some will do a double take when they see Kenny donning the #1 this weekend instead of his usual #94.
What we have now is a collision course between Dungey being better than ever and Kenny just being damned good outdoors and on a natural upward curve. Last year he was just a rookie and only 20 years old. Now he's a year older—by that alone he should also be better than last year.
To me, I write off Dungey's supercross momentum because that can change as quickly as the first round. I also write off Roczen's supercross struggles (read: injury) because he knows what he's doing and he'll be fast. I also don't care about Kenny's switch to Suzuki. He'll be fine. To me, the whole summer comes down to Roczen being able to maintain strength throughout. He's still yet to close a US championship season as strong as he started it—he faded and Dungey almost caught him last year, and I think Ryan's going to start the season a little sharper than he did last year, so Kenny won't get the drop on him. Because of that, I'm going with Dungey.
Tomac will be good too, but I think Dungey can match him in most areas and is a little more consistent. When Eli harnesses all of his potential, I don't think anyone can beat him, but I'm not sure it's going to happen every week yet.
Chase Stallo: Here is my short answer:
| | | |
| --- | --- | --- |
| | Ken Roczen | Ryan Dungey |
| Glen Helen | 2 | 1 |
| Hangtown | 1 | 2 |
| Thunder Valley | 1 | 3 |
| High Point | 2 | 4 |
| Tennessee | 1 | 2 |
| RedBud | 1 | 3 |
| Budds Creek | 2 | 1 |
| Spring Creek | 3 | 2 |
| Washougal | 3 | 1 |
| Unadilla | 4 | 1 |
| Indiana | 1 | 3 |
| Utah | 4 | 2 |
I'll add some context for those who don't like charts. The pair finished off the overall podium just three times (Dungey: one; Roczen: two) last year, and with Trey Canard expected to miss time due to an arm injury, I'm not sure I see 2015 playing out any differently than 2014. There is one variable though: Eli Tomac. Tomac missed the first four rounds in 2014 yet still finished with eleven moto podiums. With a full season under his belt on the 450, he will be a factor. If you're twisting my arm for a pick, though, I think Dungey rides the momentum of his 450SX title to the crown outdoors.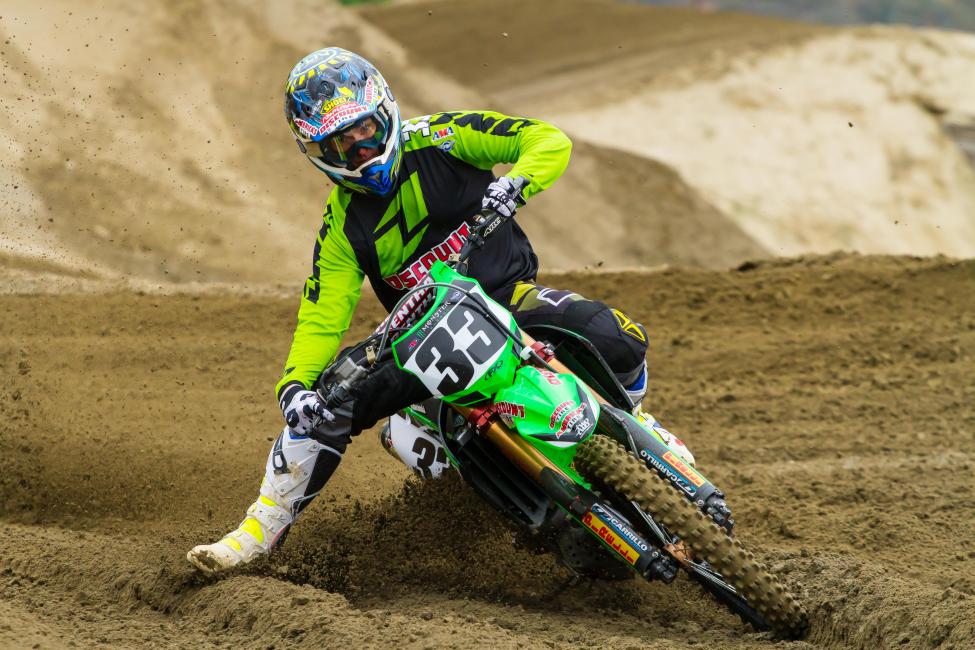 2. Give us a 450 surprise.
Thomas: My surprise is Josh Grant. JG was better than most realize in the second half of supercross, and his confidence is brimming as we step outside. He knows he has the speed to win these races where in supercross maybe that wasn't the case. He may suffer from inconsistency, as we have seen before, but I fully expect to see him racing for the lead when things are clicking.
Weigandt: Blake Baggett. If Baggett wants to find some confidence, all he has to do is read and hear everyone saying Roczen and Tomac are favorites, and then say, "I raced 'em in the 250s three years ago and won the title straight up." Baggett was better than expected in supercross, proving the transition to the 450 isn't a problem. He even seems to be getting better at starts. I think he'll battle for some moto wins this year.
Stallo: I think a rookie surprises, but not the one many expect to do well. Jason Anderson had ten moto top-fives in 250MX a season ago, which included a moto win. His undoing in 2014 was inconsistency. He had six finishes of thirtieth or worse in 2014, easily the most of any rider inside the top ten in points last season. Cole Seely and Christophe Pourcel tied for second with three each. What does a "surprise" constitute? I think Anderson has three moto podiums at season's end. Bold predictions, bro.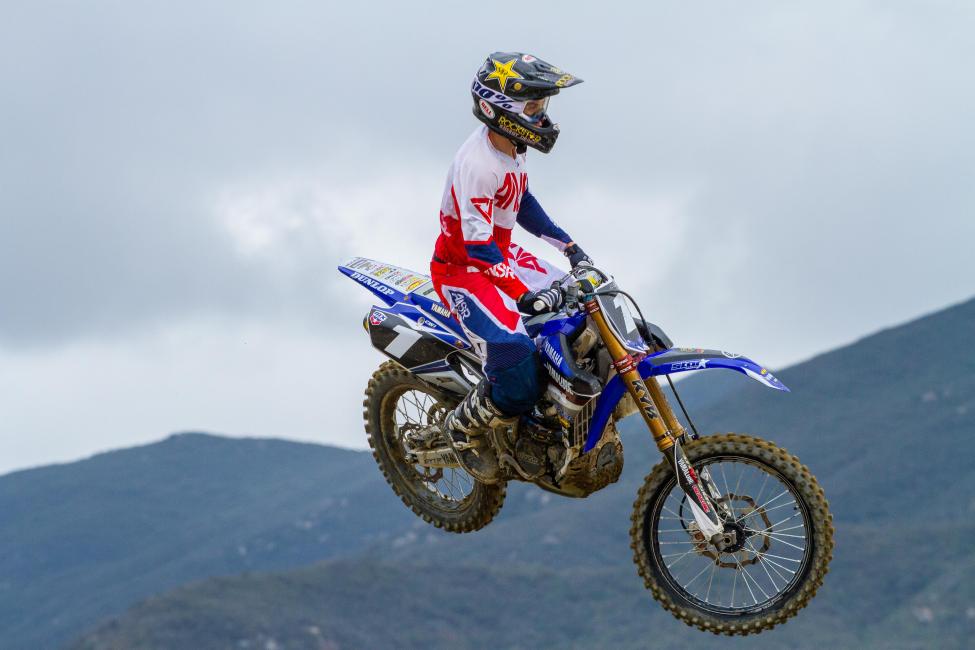 3. Will the early rounds tell the story or will things change as the season goes on?
Jason Thomas: I expect the story to stay fairly constant throughout the season, and also similar to what we've seen in previous years. I believe that Ryan Dungey will control the series for the most part, but I do think that Roczen will be strong early. Roczen has shown a tendency to be brilliant in the first half of the series and then struggle down the stretch. Dungey will be in the mix from the get go and will only get stronger as August rolls around. Tomac is the wild card, as he was a late entry into the Lucas Oil Pro Motocross Championship last year and didn't go through the grueling seventeen-round supercross series last year either. How he responds to the full season slate is yet to be seen. In the end, though, I know that Dungey is well equipped for twenty-four hellacious motos—and that won't change.
Weigandt: Something shocking is going to happen at these two California rounds. How many people walking this earth saw Jeremy Martin destroying the field at last year's opener? I think Jeremy himself and his team manager Steve Lamson. That's it. Now J-Mart did go on to win the title and rode awesome throughout, but he was never as dominant as he was in the first four motos. It was ridiculous. He was G-O-N-E within half a lap each time! Plus, Cooper Webb was right behind him most of the time. Some teams will hit the nail on the head early, and some will be way off, so expect things to settle down after three rounds or so. If you want more proof, just look back at years like 2010, when Chad Reed and Mike Alessi made Ryan Dungey look slow at the opener and then Dungey owned them in every other race after that. Take everything at the opener with a grain of salt.
Stallo: You always want to say no, but look at history—it typically does. Jeremy Martin won five of the first six motos last year and went on to win the title. Blake Baggett and Cooper Webb were right there the first few rounds, and guess what? They finished second and third in points respectively. I don't think the top four or five change throughout the year. The top five at Glen Helen are most likely the same top five at Indiana (round 12). What may change, though, is how those top five interchange from race to race. For example, some riders prefer the West Coast-style tracks while others excel on the East. Look for those milder forms of change. Not the drastic ones.