This time last year, Thomas Covington, then 17, was three races into his professional racing career. Normally, at least in America, Covington would have been a regional supercross competitor. Yet he wasn't. No, the Alabama native was a competitor in the FIM World Motocross Championship. Thrown right into the deep end to either sink or swim as a challenger, Covington also had to sort out how to carry around a passport, budget money, get from nation to nation, and, oh yeah, line up against some of the world's best young motocross racers. No, it wasn't an easy task for the guitar playing southerner, but he held tough and is now back at it and deep in the throes of a 2015 title brawl. And from what we've seen thus far from the former Loretta Lynn's standout, is a genuine threat in the MX2 class—he almost won the first qualifying race of the season and raced to a fine fourth overall at the heat stricken MXGP of Thailand. Back in California after the first swing of the MXGP global tour, Racer X sat down with America's lone representative in the 250cc ranks.
Racer X: Thomas, you sound like you have a cold.
Thomas Covington: I do. I'm just trying to get rid of it before I head to Argentina.
You're two Grands Prix into the 2015 FIM World Championship. A very broad question, but what do you think so far?
I feel 100 times more confident than I did last year. I'm more confident and more prepared. I feel stronger on the bike. Last year, other than first few rounds, I started back in twentieth place. I'd try to work my way up to the top ten, but usually I'd give out before I got there, or I'd end up crashing or something like that. I think it's going to be a good, solid season. I think I'm going to be there every weekend. Unlike last year, which was sort of hit or miss. I was really inconsistent.
Speaking of last year, we should let the people reading this know just how you ended up in Europe.
I did those first three GPs last year—Qatar, Thailand and Brazil—just for a warm-up to basically to come back here and race outdoors. I did them just to get ready. After racing the first three, I really enjoyed it. CLS offered me a deal to stay over there, so I sort of had to make a quick decision with the next race coming up pretty quick at Arco, Italy. I just went for it and jumped in head-first. That's how I ended up getting over there.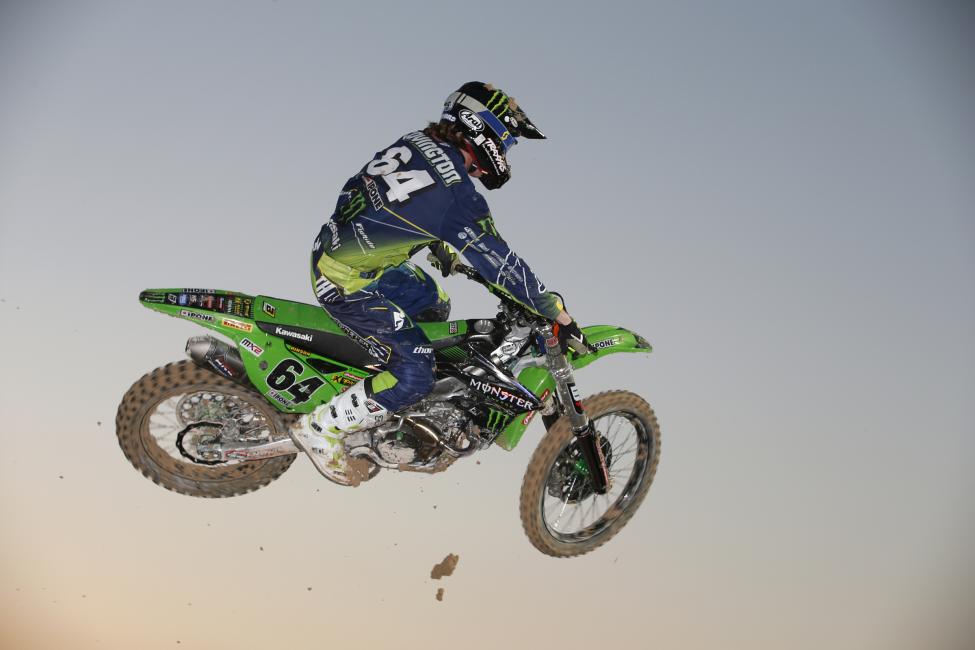 And at that time you were only 17 years old and just beginning to turn pro, correct?
Right. Even this year, the majority of the guys I race against are a lot older. There are a couple of guys that are around the same age as me, but for the most part, I'm pretty much the youngest guy. That's good looking to the future, you know? If I wanted to, I could stay in the MX2 class for a long time. It's good to race with those guys who have been racing the GPs since they were 15. Like, this year and racing up in the top five, you learn a lot more when you're up there at the front rather than screwing around in the back. You learn a lot of race skills.
And, as fans around the world are now seeing through Ryan Villopoto's recent outings at the first two GPs, you had to learn a lot and learn it very quickly. I mean, you just got thrown in the deep end last year, especially as a rookie professional.
Yeah, for sure. Your rookie year as a pro, there is a lot to learn anyway, even if you are still here in the US. Going over there for my first year, it was crazy. It was a whole new world. I also had a new bike. It was still a Kawasaki, but it was new suspension, a new team, new engines. Just trying to get all that set up was pretty tough.
Your results fell off as the GP circus rolled through Europe, yet you managed to pick it back up during the twilight phase of the season. Was there a particular point where you started to figure it all out and start gaining some momentum?
Yeah, like halfway through the season I broke my foot and missed three rounds. Towards the end of the season I started picking up momentum again. I got a fifth in the qualifying race at Mexico and did pretty good there. That was the last round of the series, and was pretty positive. After that I wanted to get into the off-season and get to work and just get ready for the next year because I knew this was the year that I could really do good.
In general, how was the MXGP paddock—the industry people, the teams, the riders— to you while you were over there last year?
Everybody was surprisingly positive and helping me. Everyone around me in the pits, they were really cool. I was pretty hard on myself because I had some terrible results last year and was really bummed on myself. Whenever I would talk to anyone else, though, they were like, "Keep it up! You're just learning this year. Next year you'll do good." That was cool to see. I was really surprised with how cool everyone was.
How did you prepare for the 2015 season?
Towards the end of the season last year I sort of hooked up with Tyla [Rattray] and asked him if he'd help me out with my training program a little bit because he's had a lot of experience racing the GPs and also from racing in the US, so he knows where I'm coming from and my lifestyle and everything like that. Plus we knew he'd be with me throughout the whole 2015 season because of us both being on Kawasaki. It was just a good fit and it's working our really well. I've been able to hang out with him and Ryan quite a bit and learn as much as I can from those guys.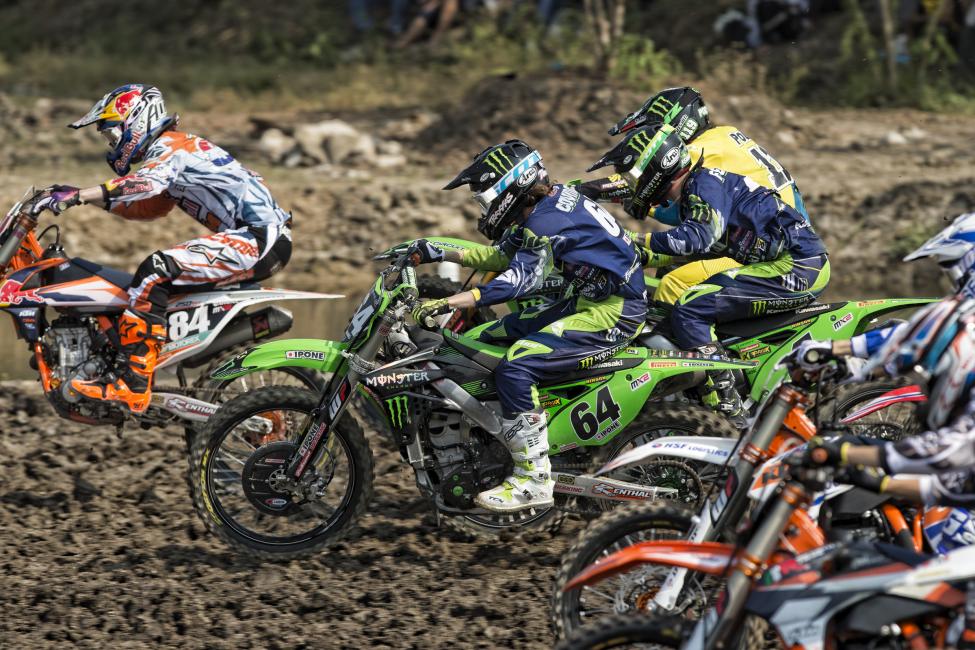 When you showed up in Qatar for the first Grand Prix, did you feel good about everything?
When I got there it was a good feeling right away just because I had an awesome race there last year. I felt good the whole weekend. I walked the track with Ryan and Tyla, and the track was basically the same as last year. I was more comfortable on my bike this year and I knew my program was really solid. There's no way it could be worse than last year because everything had gotten better—the equipment and everything. The whole weekend was just a lot more solid. Timed qualifying was good and I ended up getting a good start in the qualifying race. I was second behind Pauls Jonass, and I followed him for a couple laps and was hanging right with him and then he ended up crashing. I was out front by myself for most of the race. Herlings ended up on my back wheel and I just tried to relax the whole time. I didn't want to make any big mistakes and spoil my gate pick for Sunday. In the back of my mind I knew that the race didn't mean anything. He got by me in the corner by the mechanics' area. He just busted through and got on the inside and took the line away from me. I wasn't too bummed about it. I respect him quite a bit. I mean, someone who has won that much is pretty impressive.
How was that track?
It's strange. When you look out at the horizon you don't see anything except the track. You just see dust on the horizon. It's like you're riding on the moon. It's like nothing I've ever ridden before. The dirt is kind of strange. It had one line that was pretty rough and the rest of it was just slippery and sloppy. It's a strange place. It's unlike any other motocross track I've ever seen or heard of.
You went 11-10 in your two motos. How did you feel about everything after the GP?
In the first moto I had a decent start, but on the second lap Aleksandr Tonkov crashed on the outside on this berm and I didn't see him. I got pushed off the track and couldn't get back on. By the time I got going I was in last. I was happy with the way I rode, though. I just made that one mistake that cost me quite a bit. I was good and pushed all the way to the end. In the second moto I was running fifth and the leaders were right up there in front of me. Then I had a pretty big crash in a left-hand sweeper. I was trying to get some speed coming out of this sweeper, and started sliding and sliding and caught traction and high-sided. After the race I went straight to Thailand with the team and hung out in Bangkok.
What did you think of the track when you rolled into Nakhonchaisri Motorsports Park?
Walking the track, it was just like Ryan said—it was just like Loretta's. It was just like that. Maybe a little harder as far as dirt—more like Elsinore dirt. The track was really tight and technical, like Loretta's. It had lots of jumps.
Was it as hot and gnarly there as everyone was saying?
To me, it was another level above Loretta Lynn's hot. It was the hottest race I've ever done. It really was. I'm usually pretty good in the heat, and I've always done well at Loretta's, so I'm pretty excited when it's hot. But man, that was something new. I was completely drained and lightheaded after the qualifying race. On Sunday I rode a little bit conservative just because of the heat. I wanted to make sure I could keep my pace up the whole race. It ended up working out all right.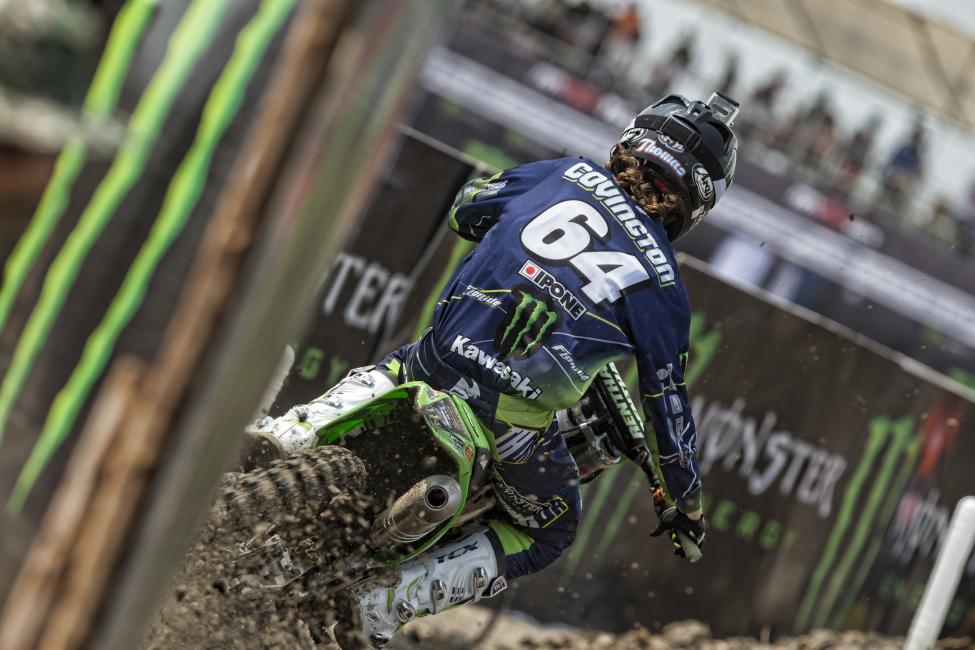 Yes it did, as you went 5-5 for fourth overall.
Yes. My starts were awesome. That was the main reason I was up there in the top five. In the first moto I pretty much ran fifth the entire race. I almost caught up to Jonass there at the end. I kind of kept my same pace, which wasn't a blistering fast pace, but I kept it all the way through the race, and towards the end I started to catch those guys. In the second moto I got a good start and passed up into third and was running there for a while and the heat started to get to me. There wasn't enough time for me to recover from the first moto, and Julien Lieber and Dylan Ferrandis went by me. I let them go, but if I would have had another lap, I would have got Ferrandis.
I watched both motos on the live webcast. Immediately after the second moto the cameras were right on Jeffrey Herlings when he rolled to a stop and literally fell of his bike from heat exhaustion. And there were plenty of other riders who looked very worked over from the heat and humidity. Some of these same riders came back out for moto two and looked very refreshed. There was a lot of talk about who did what between the motos, and I want to ask for your take on it all.
After the first moto I came off the track and ripped off my gear and went straight into the ice bath. I heard some people talking like, "Dude, I heard these guys got IVs and stuff." I didn't know the rules so I didn't know if that was legal, so I was like, "I don't need one. I'll recover. I'll be fine." Then my team manager came up and said, "These guys can't race if the get an IV. That's against the rules." Jordi Tixier had just gotten one and Tim Gajser was getting one and Jeremy Sewer and all these guys. The only way the doctor would give the riders an IV was if they really needed it and they were unfit to continue racing. Gajser went down to the gate for the second moto and they pulled him off at the last minute. I talked to him at the airport on Monday and he, same like me, I guess, didn't know that it was against the rules to do that. But, yeah, yeah, everybody was talking about how refreshed a couple of riders looked for the second moto.
Was there a lot of chatter going on amongst the riders and teams?
Yeah, we were all in this air-conditioned room they had for us. The De Carli KTM guys had their own little pits—an air-conditioned place. [Tony] Cairoli and Tommy [Searle] went in there. I don't know… I don't want to say too much. I was surprised they shortened the motos too. Pretty much Jeffrey Herlings wanted to shorten the motos, and I was like, "Dude, we can't shorten the motos. That's insane. We'd never do that back in America. We'd never shorten motos." They kind of brushed it off or whatever. I was totally against it. I saw Stefan Everts later and said, "Dude, did you hear? They're trying to shorten the motos." Stefan said, "Yeah, that's crazy. I can't believe that." There was a meeting for all the team managers and half of the managers wanted to cut it and half of them wanted to keep it. They met in the middle and went with twenty-five-minutes-plus-two laps, which was still thirty minutes. I still felt good about how I rode. The first two weekends of the series I felt great. I had a few mistakes I can clean up, and I can build on that going into Argentina and the European rounds. Everyone was pumped to see me get up in the top five and hopefully I can stay there.
Do you think you can?
Yeah, I think I should be able to as long as I don't crash, and get good starts. I should be in the top five.
And maybe win some motos?
Yeah, I mean that's always the goal. I just need to keep getting starts. That's the biggest thing.
Come the conclusion of round seventeen at Glen Helen in late September, what end result would make you happy?
Realistically, I'd be happy with top five in points at the end of the year. I'd be pumped on that.