Tomac Wins in Genova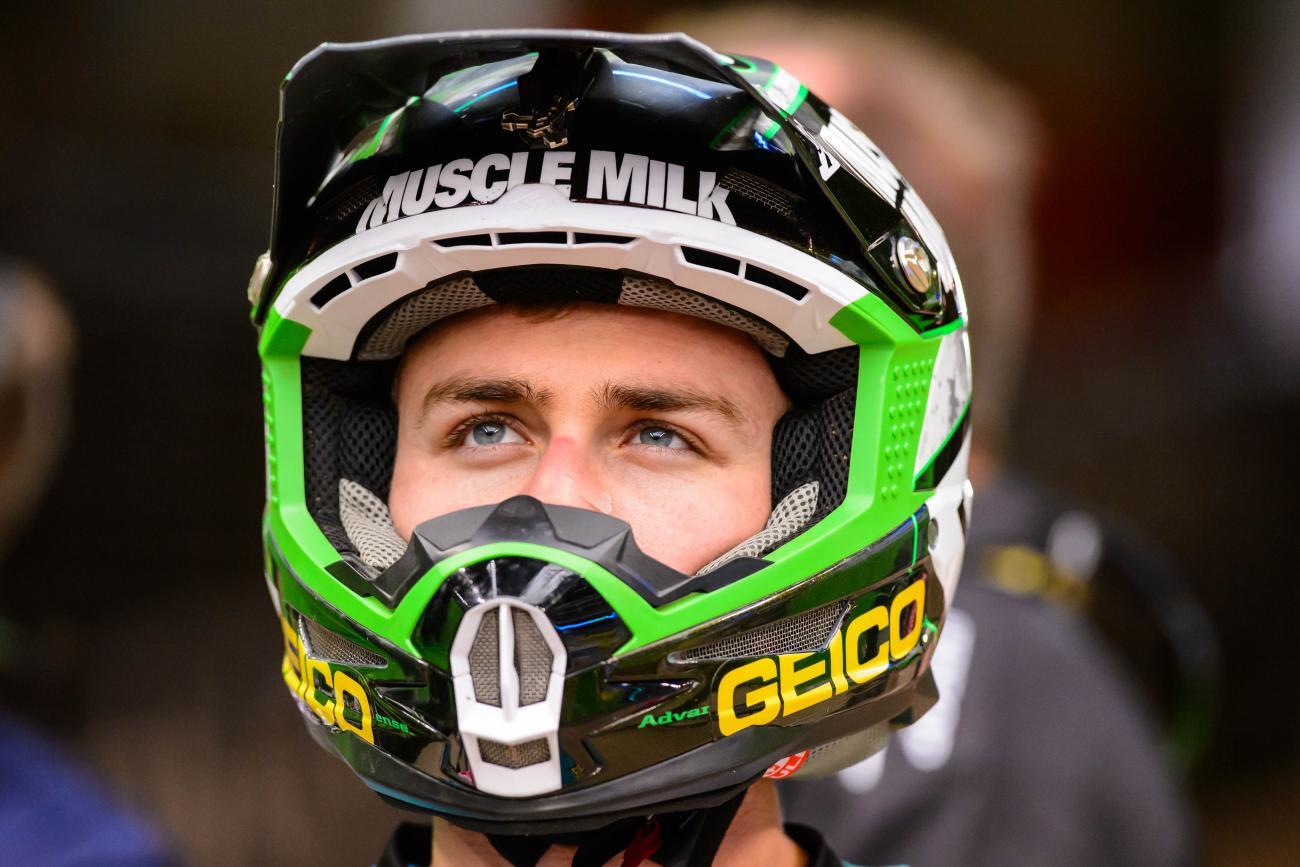 Eli Tomac's hot streak in Europe continued Saturday night, as he went 1-1 at the Genova Supercross in Italy. Just a week ago, Tomac dominated both nights in Lille, France, to capture his first King of Bercy title. Zach Osborne and Christophe Pourcel would round out the podium.
In the second main event, JGR/Toyota Yamaha's Justin Barcia was chasing Pourcel for the lead when he clipped the back of Pourcel and went down. A close following Tomac landed on Barcia's head and shoulder area while he was down. The race was red flagged while Barcia was taken off on a stretcher and to a local hospital. Barcia recently tweeted that he sustained two bruised lungs, a sore neck and back and "some" air in his chest. He also tweeted that he did not suffer a concusion. Barcia said he is currently in intensive care and hopes to be released tomorrow. We will provide more information on Barcia's condition as it becomes available.
Overall
1. Eli Tomac 20-20 Hon
2. Zach Osborne 13-17 Hus
3. Christophe Pourcel 15-13 Kaw
4. Mickael Musquin 9-15 Kaw
5. Matteo Bonni 11-11 Kaw
6. Justin Barcia 17-3 Yam
7. Cristophe Martin 10-9 Hon
8. Adrien Lopes 6-10 KTM
9. Alex Rouis 8-8 Hon
10. Nicolas Bender 7-7 Yam
11. Andrea Testella 5-6 Hon
12. Roberto Reginato 3-5 T M
13. Paul Gautronet 4-4 Suz