Although only 6,000 fans were there that day to witness the feat, what Jean-Michel Bayle accomplished on March 5, 1989, at the Gatorback Cycle Park in Gainesville, Florida was, undisputedly, one of the greatest single victories in motocross history. And while that may sound like some very heavy praise, what the Frenchman pulled off in the Sunshine State was not only a tale about where Bayle was going at that point in his young career, but where he had been.
Despite winning the 1988 125cc World Championship and later that summer battling fiercely with American Jeff Ward at the Motocross des Nations in Versenne, France ("I knocked Jean-Michel Bayle down in the last moto to win the overall. It was in France and he was their World Champion or whatever it was," Ward said of that day), most everyone in the United States knew close to nothing about JMB. Remember, this was the late 1980s, and the American onslaught on global motocross was in full-gear and, for all intents and purposes, be it a United States Grand Prix, an international supercross, or a Motocross des Nations, the Yankees won every race they lined up for. Undaunted, Bayle made it clear to anyone who cared to listen that he had a dream that he refused to let go of.
"In 1989 my goal was to show what I could do in the USA," said Bayle earlier this year. "The 1989 Grand Prix season for the 250 World Championship was not starting up until April, so it was okay for me good to start the SX season that January."
Even with the 1988 125 GP title on his resume with Honda, not many were expecting much from the Frenchman over here, so few were willing to help. Bayle would have to buy, beg, borrow, or steal—he sought out any help he could conjure up. "When I arrived in the US, I did not have very much help from American Honda. Instead, Mitch Payton and Roger DeCoster [who was then overseeing American Honda's race effort] helped me a lot. Mitch take care of the engines, and Roger and Showa took care of my suspension. The bike was a standard base model with a Pro Circuit engine and Factory Showa suspension we took from my practice bike."
Mitch Payton, who had only just started creating his Pro Circuit empire at this point, knew Bayle had the right stuff and was highly impressed by Bayle's attitude and pioneering approach. "Nobody had been at that level in Europe," reflected Payton. "He had been a 125 champion, but his dream was to come to the United States. He was a very independent, strong-minded person and was like, 'I don't care what, I'm going to the United States.'"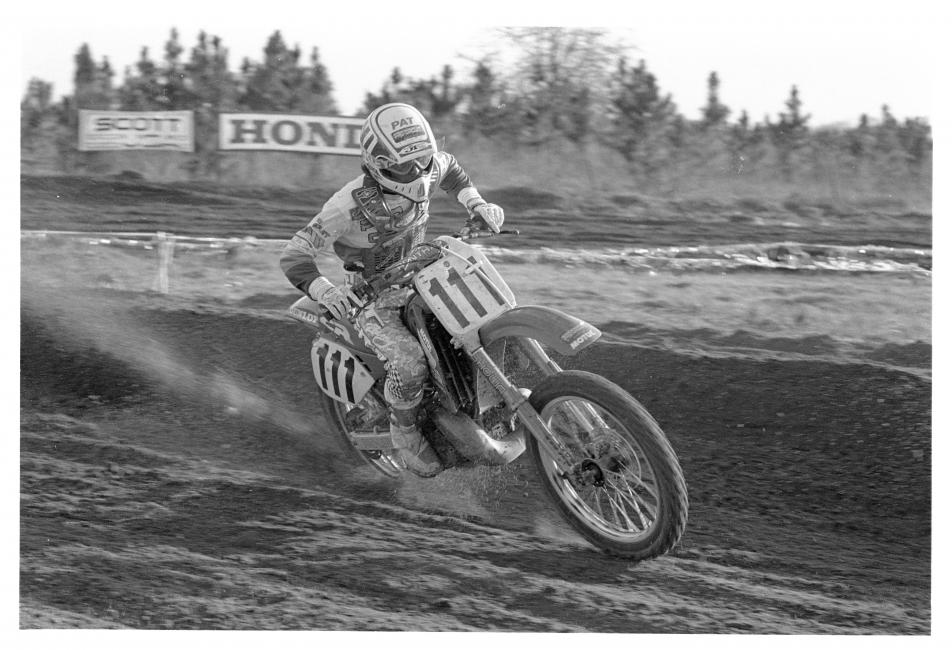 For a rookie Grand Prix refugee, Bayle performed remarkably well during his foray into the supercross stadiums of America. After crashing out heavily in the season-opening race at Anaheim, Bayle bounced back—literally and figuratively—to record five straight top-ten finishes (highlighted by a dazzling second at Miami). "The adaptation for supercross was hard due to the close and hard racing," said Bayle. "However, I was really motivated to show my full potential at the opening round of the 250cc National at Gainesville."
Back in the 1980s, the American Motorcyclist Association tossed the orphan Gainesville National smack in the middle of the supercross series. It was eight days after the Atlanta Supercross that Bayle, working out of the back of a large white cargo van that Roger DeCoster had loaned him, was about to go head-to-head with the Americans on what he felt was "neutral turf" (read: natural-terrain motocross).
That morning during practice, the paddock was rocked heavily with the news that then-dominant rider Rick Johnson had severely dislocated his right wrist. The "Bad Boy" was out of the race, and as it would later turn out, the wrist injury would prevent him from ever returning to his previous heights. His understudy and American Honda teammate Jeff Stanton was immediately thrust into the Big Red Machine team leader role. Meanwhile, Bayle began preparing for the opening moto.
When the gate dropped to launch the 1989 National Championship Series, Stanton aced the holeshot, leading Jeff Ward (there's that name again) and Bayle out onto the typically sandy Florida track. Stanton would hold sway during the opening phase of the race, while JMB motored up on Ward. Soon, Bayle was through, and after Stanton he went. As he began to file away at the American's lead, Stanton handed the lead over after sliding out over a small jump. Bayle raced away to win the moto by twenty-five seconds. The pits went quiet.
Bayle found himself in the lead at the start of the second and all-conclusive moto, chased by Stanton and Ward. Stanton would find his way past Bayle, as would Ward (who would win the moto), but Bayle would hold on to a comfortable third-place finish, and with it, the overall victory. It was a stunning result and a result heard around the world. Fittingly, on the back of his JT race pants read the words "Star Buster."
"Of course I realized then I did something very important, because I proved that I was able to race with the best Americans fighting for the USA title," said Bayle, some twenty-five years later. "I was also happy for Roger and Mitch because they were the two people from America to believe in my challenge. I think, to this day, that when I won they were more happy then me! On this day, I think the American motocross people understood why I was there. I was there because my goal was just to race with the best riders in the World."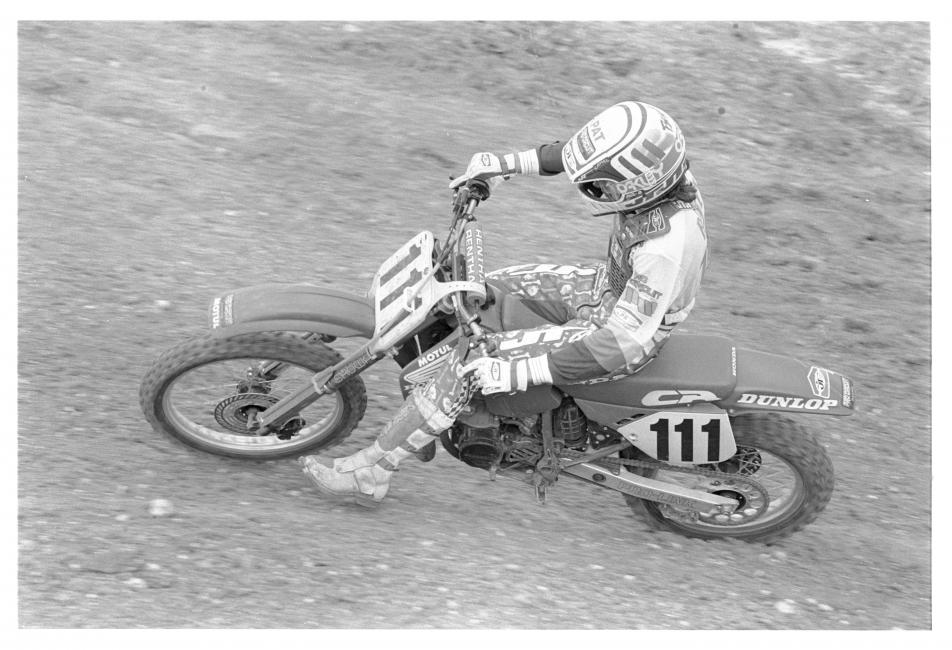 That spring, Bayle would go back and make a run at the 1989 250cc World Championship. He won it. For the 1990 season, American Honda hired JMB to race in the US on a full-time basis. He won plenty of races that year, including a solid run to second behind Stanton in the AMA Supercross Series, a remarkable improvement from his '89 foray. By 1991, he had become the dominant man in the sport, becoming the first rider in history to win the AMA 250 Supercross and 250cc and 500cc National Championships in the same year. Beyond that, he was also a revolutionary. As the first Grand Prix rider of the modern era to battle and beat the Americans at their own game, he would allow future international champions (and we all know who they are) to come to America in an effort to prove they were, in fact, the world's best.
"Yes, I was the very first to come to USA from the GP circuit," explained Bayle of his amazing journey. "Of course I had to open many doors, and the road to my titles was not easy. However, it was great to realize my goal and my dream: I raced against the best! When you are racing, you want to win, but you want to win again the best the world has to offer. I was able to do that."