Paulin Headed to HRC Honda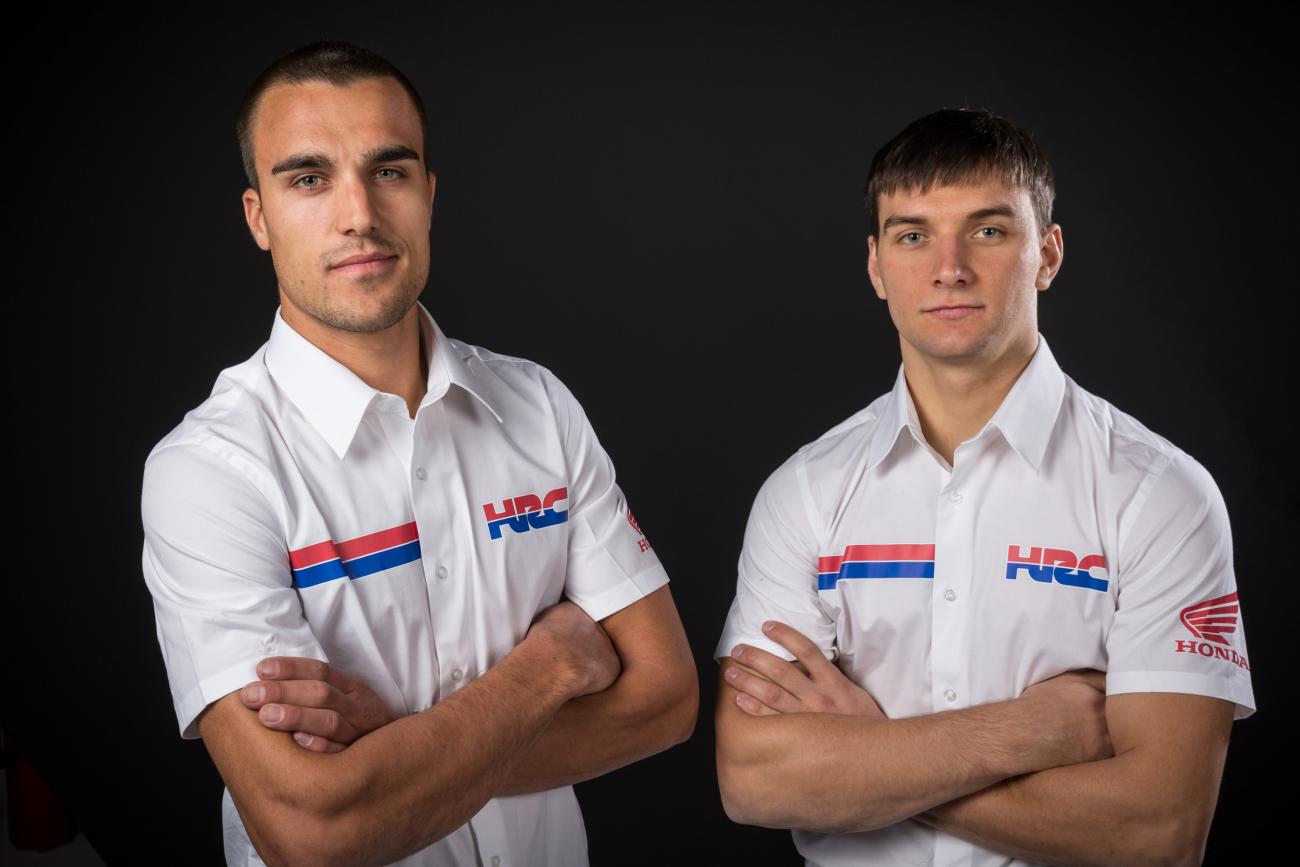 Today, at the EICMA international motorcycle exhibition in Milan, Italy, Team HRC Honda announced the signing of Gautier Paulin for the 2015 MXGP season. The team will also bring back Evgeny Bobryshev.
"To be a part of Honda again is just amazing. In two words, it's a dream," Paulin said in a statement. "I started my professional career with Honda and to be part of the HRC family is such a good feeling. We have been working really well together already and the feeling with the CRF450RW is really good – that's what I signed for! I really feel good on the bike."
Paulin won five motos in MXGP in 2014 but finished just eighth overall after missing seven rounds due to injury. Paulin joins Honda after spending last season with Monster Energy Kawasaki. Max Nagl, last year's second member, has signed with Red Bull IceOne Husqvarna Factory Racing.
Injuries cost Bobryshev eight rounds last year, including the final seven, but he hopes to return 100 percent next season. "For me it's my second year and I'm really happy to be staying one more year as part of the team," he said in a statement. "I haven't reached my full potential yet the way this season went so I have unfinished business."
Honda and HRC also announced that long-time Honda rider Jean-Michel Bayle will join the team at the newly created position of sporting manager.
"In motocross I was always a Honda rider, I was riding Honda when I get my two motocross world championships," Bayle said in a statement. "For me, in my heart, I always go to Honda. I'm so happy to be back and to get involved with the team because it's my passion and we have two good riders for next year, so I'm very happy to be in the team to go for the world championship."