GNCC's Jordan Ashburn Wins in Japan
MORGANTOWN, W. Va. - Racer Productions would like to congratulate N-Fab/AmPro Yamaha's Jordan Ashburn on capturing a big win at the Japan National Cross Country (JNCC) season finale. The 20th Annual AAGP event took place on Sunday at the Jigatake Ski Resort in Omachi City, Nagano, where Ashburn overcame wet and muddy conditions to take the win aboard an all-new Yamaha of Japan YZ250FX.
The Jigatake Ski Resort presented rough and rocky terrain, much similar to West Virginia's AMSOIL Snowshoe GNCC. As the Snowshoe runner-up in 2014, Ashburn once again proved his strength in even the most unfavorable conditions as the Tennessee native put a substantial lead on the competition early on.
After 11 laps and nearly three-hours of racing, Ashburn finished over 14 minutes ahead of second place to capture the overall victory in Japan. Manabu Watanabe, who competed in this year's Snowshoe GNCC but wasn't able to finish due to a mechanical issue, finished second place to capture his first-ever JNCC Championship at the final round. Multi-time JNCC Champion Kenji Suzuki finished third overall.
Congratulations to the top three overall finishers, as well as Yamaha of Japan, who put three of the new YZ250FX machines atop the podium on Sunday.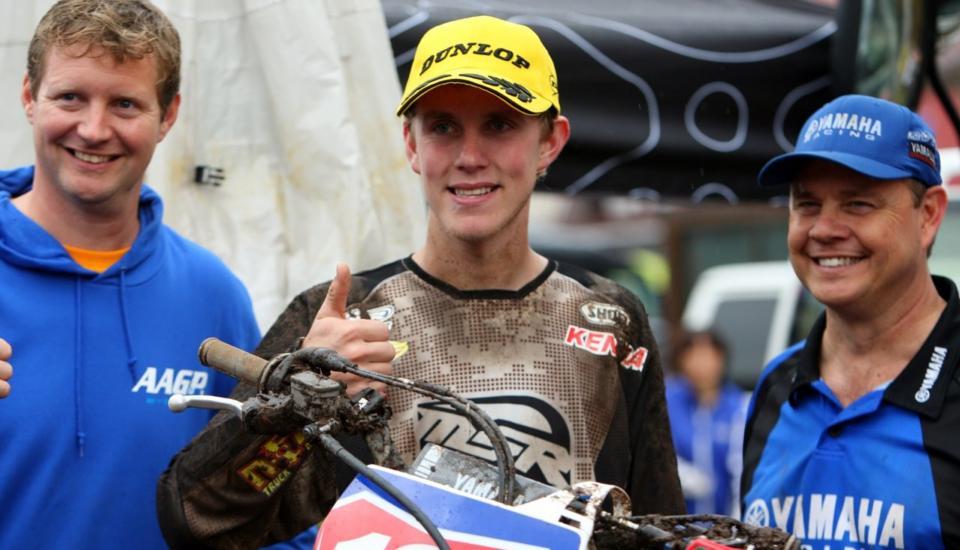 Jordan was accompanied to Japan by his father Dave, and GNCC Pastor and Team Faith Director Chuck LeMaster. GNCC Racing would like to give a special thanks to JNCC President, Masami Hoshino, as well as Yoshiteru Kawana, Yamaha of Japan, and the rest of the JNCC community for their welcoming hospitality and kindness.
The 2014 AMSOIL Grand National Cross Country Series presented by Maxxis, an AMA National Championship, concluded its 13-round series on Oct. 25 and 26, where it now heads to Morgantown, West Virginia for the annual Awards Banquet on Nov. 21 and 22. Following a successful season in GNCC's XC1 Pro Class, Ashburn will celebrate earning the National number three for 2015.
Stay up-to-date with exclusive content from the AMSOIL GNCC Series by following the series Facebook, Twitter and Instagram.