Yamaha Introduces All-New WR250F and YZ250FX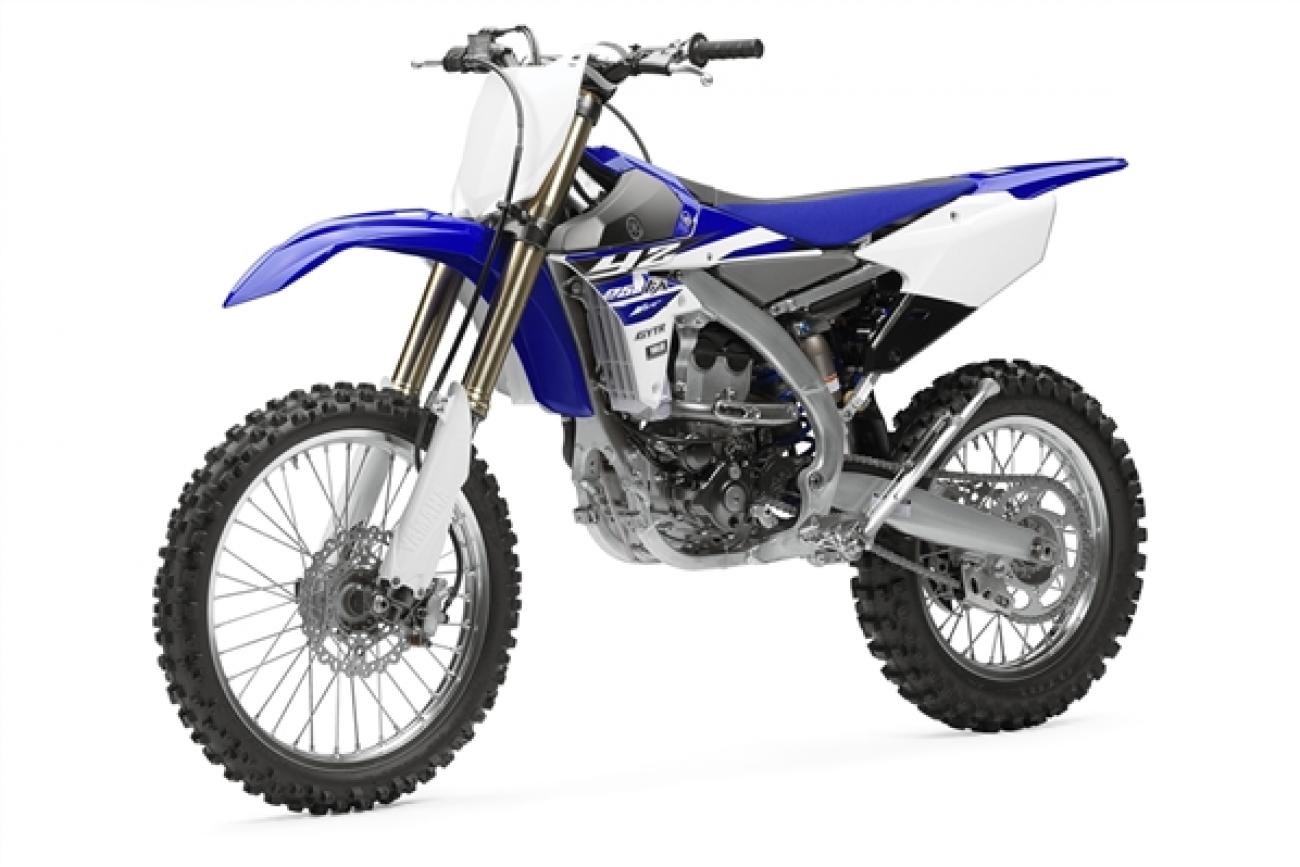 Big deal here. For years KTM has owned the majority of the off-road market by making racing-focused machines, while the Japanese brands usually shade their off-road bikes a little further toward the trail riding side of the market. As a result, most off-road racers who use Japanese bikes usually just use the motocross version as a base.
Yamaha is changing that with the new YZ250FX, which is a closed-course competition off-road racer. No lights, minimal off-road fluff, just an engine and suspension retuned for off-road racing, coupled with electric start. It's a motocross bike massaged just enough to race cross-country events, which is something KTM has been doing for a decade with its XC line. This bike is a direct shot at those KTMs. We haven't seen a Japanese brand make an off-road bike that wasn't designed for green-sticker emissions compliance, or came without lights, in a long, long time.
Yamaha is also redesigning the WR250F, which is a more traditional off-roader with lights and emissions compliance. Both new bikes are based on the YZ250F, which was redesigned last year with considerable success. No word on if a 450 is coming at any point.
Here's the official PR announcing the new bikes. We'll see if it signals any sort of shift in a market KTM usually dominates.
Yamaha Press Release
Cypress, CA – When Yamaha Motor Corporation, U.S.A. introduced the all-new 2014 YZ250F last year it ushered in a tidal wave of winning. The first wave to hit was the shootout wins, then the 2014 AMA Outdoor Motocross Championship and now, two all-new models that carry the same winning DNA. Introducing, the all-new 2015 WR250F and 2015 YZ250FX.
The 2015 WR250F and YZ250FX have all the performance to tackle the toughest off-road races. Both bikes feature the latest revolutionary rearward slanted, fuel injected, 249cc, DOHC four-stroke engine with four titanium valves, bilateral beam frame, industry leading KYB SSS suspension, electric starter, aluminum side stand, eighteen-inch wheel, wide ratio transmission and a sixth gear to ensure you are always in the meat of the power.
Each bike has been tuned to excel in their respective racing disciplines. The 2015 WR250F is the perfect bike to tackle the toughest enduros on the planet. The suspension, fuel injection, clutch, and engine character have all been carefully chosen to provide the best experience when the riding gets tight and twisty. The WR250F comes with all the standard features needed to compete and win in enduro events, including a headlight, taillight, skid plate electric radiator fan, and enduro computer. The 2015 WR250F is "50 State off-road compliant" so you can ride all year round.
The 2015 YZ250FX is right at home racing GNCCs, Hare Scrambles, Best in the Desert and WORCs races. The suspension, fuel injection, clutch, and engine character have all been carefully tuned to provide the best experience when the riding gets rough and rugged. The 2015 YZ250FX is a pure bred off-road race bike. All it needs is gas and a rider to put it on the top of the podium where it belongs.
The 2015 WR250F will retail for $7,990, and the 2015 YZ250FX will retail for $7,890. Both bikes will be available in dealerships by December.
For more information on all Yamaha models please visit www.yamahamotorsports.com. You can also visit us at facebook.com/yamahamotorusa and follow us on twitter and instagram at @yamahamotorusa.