Max Nagl's victory in the Grand Prix of Goias (Brazil) last week was one of the most comprehensive seen in MXGP during the 2014 FIM Motocross World Championship, and the German almost did it again in Mexico on Sunday. The 27-year-old dowsed a dry spell that stretched back to 2010, and refilled HRC's cup after their last success in 2011. Nagl has often mixed brilliance with despair due to a wretched injury record that has somehow always clipped his championship aspirations. In 2009 he finished as runner-up and has struggled to reach that level since, mainly due to bad luck. Apparently two years of association with the factory Honda team will end at the Motocross of Nations this month. No announcement from HRC or Nagl's alleged new team—Husqvarna—has been forthcoming, but the Grand Prix paddock is still in a period of radio silence until the podium has been cleared in Latvia in two weeks.
Racer X: You were the fifth rider to win in MXGP this year with that victory in Brazil. The way you did it was impressive. It must have given you a pretty big buzz afterwards.
Max Nagl: Yes. I had a heat win this year and that was nice, but a GP win is something special, especially when your last one in is 2010! It felt like a long time. The whole weekend was good, perfect actually.
You've been fast on occasions this year but have missed that feeling of putting the package together so was Goias a surprise?
Yes. The main thing has always been the start and when I took those heat wins in Qatar and Germany it was because I got out of the gate. I didn't have the same start in the second races and was buried somewhere near the back. I finally had two together in Brazil.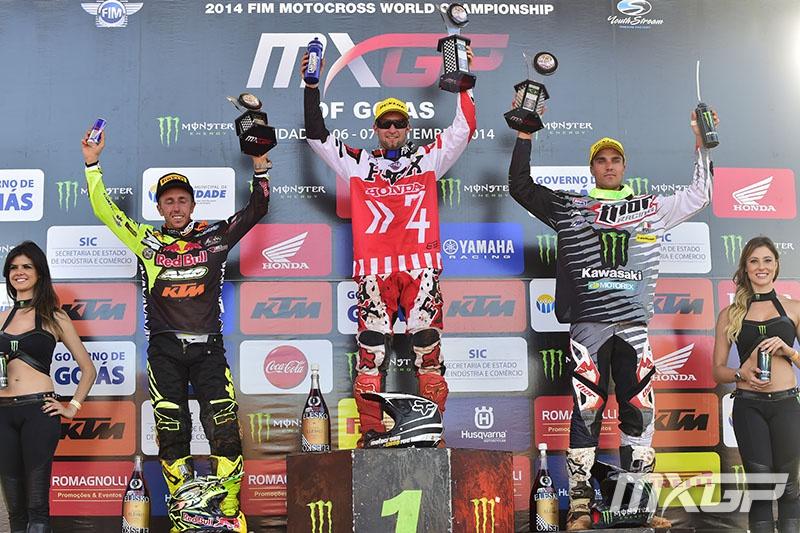 That has been one of the calling cards of your career it seems: if you made a holeshot then you were gone.
It is just so important! We improved the bike after Lommel for the starts, and it worked out in Brazil and also Mexico.
How do you feel about this weekend in Leon? You were close again there.
It has been a fantastic day. To finish the season with the win in Brazil and second place here was perfect. In the second moto, I was still pushing hard. Kevin [Strijbos] passed me, but I was still going strong on the last lap. I was struggling a bit with the track in the second race. Some points were really hard and I had wheel spin, but I'm happy with the second place today. It seemed like many riders had some physical problems this weekend but, I actually didn't feel that bad.
You've frustrated your fans over the years because you've mixed the sublime and the ridiculous due to the rate of injuries that have always seemed to get in the way.
It is disappointing, but ultimately there is nothing you can do. Like now, I was feeling so good in Brazil and really fit, but then this week I been feeling sick again and it is from nothing! It is not the food, and I always switch off the air conditioning, but somehow I have an ear infection. I don't know if it is luck or a weak body, because I do everything that I can to be in good shape. This has been going on for a few years, and I tend to get through the winter well and my preparation is always really good, but then something happens that just stops me in my tracks. It feels like there is nothing I can do. You need to be consistent. That is the key and you see it with Tony [Cairoli]. He is always there. You never see him sick or anything like that.
Could all the injuries be taking their toll?
I think the level that we need to compete at now just keeps on improving every year. We have to push ourselves so hard. It seems like the injuries come from that. It feels like every rider apart from Tony this year has had to deal with injury. It is hard for everyone. You need an approach where you go race by race and aim to give your best but that doesn't work out for the season overall. It can be tricky to find the balance between training too much and not doing enough. It is the same on the track and finding the point where maybe you should slow down a little bit and settle for fourth or fifth position or take some risks to try and catch a guy.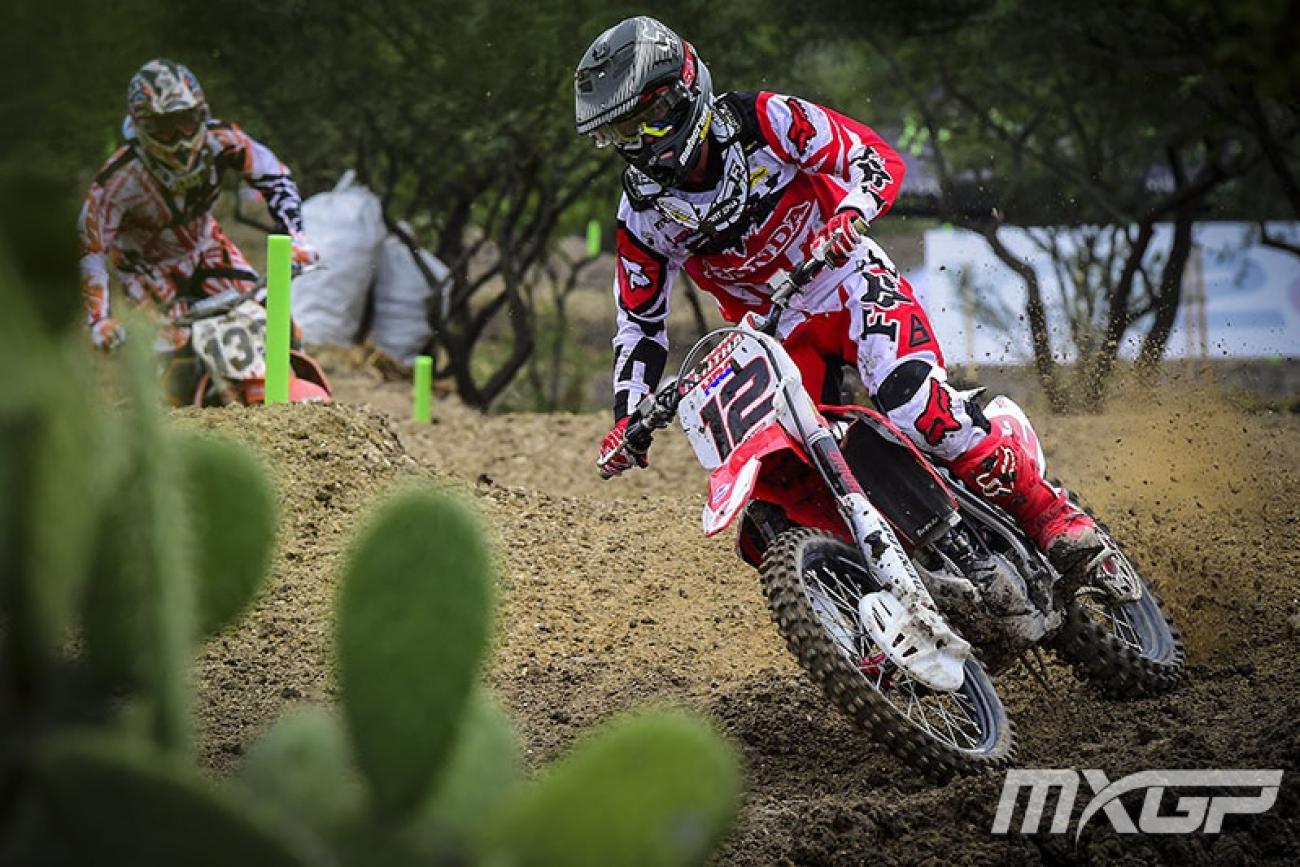 You're going to be a father to a boy in December. How will that affect things? There are not too many other riders in MXGP with kids. Just three in fact.
I think it will affect things in a positive way. I have spoken with ex-riders who became fathers during their career and they have told me how amazing it is and how it doesn't make you slower or anything like that. I guess the biggest change will be in having other things to do and not just focussing on racing and training all the time. I'm looking forward to that. I am older now and although it is not time to stop I am looking ahead to other things in life. It is the next step. I think having a baby will also help me to be more relaxed because sometimes I am doing nothing but pushing and pushing for this sport.
I know you cannot talk too much about 2015 and the future but it is assumed that you will be leaving your current team. Two years ago you talked about how coming to HRC was such a big thing and an important experience. What is your view on it now?
The two years with Honda and this year with HRC have been especially nice. I learnt a lot in these two years and through working with the Japanese and their testing approach but, if I am honest, I expected a bit more from HRC/Honda and the bike. It is quite hard for them to improve the bike and maybe my expectations were too high; that's why I was not feeling 100 percent comfortable sometimes. Still, they try really hard and do a good job but it takes a bit longer. If I compare what the Honda is like now from when I first got on the bike then it is a big change and for sure much better. It just took time.
You've been with the top European team through KTM and now also the Japanese with HRC. Can you talk a bit about the difference in working with those set-ups and cultures?
With the Japanese there are many more things to test and you have more choice. For example at KTM we had one pair of footpegs and they were OK but the Japanese will give you five and you can test and choose what you want. There is much more work at the beginning of the year. With the Europeans you will make the base of the bike in the winter or the off-season and it will more or less stay in place. With the Japanese you are constantly trying to improve and will test through the season with new parts and new specs.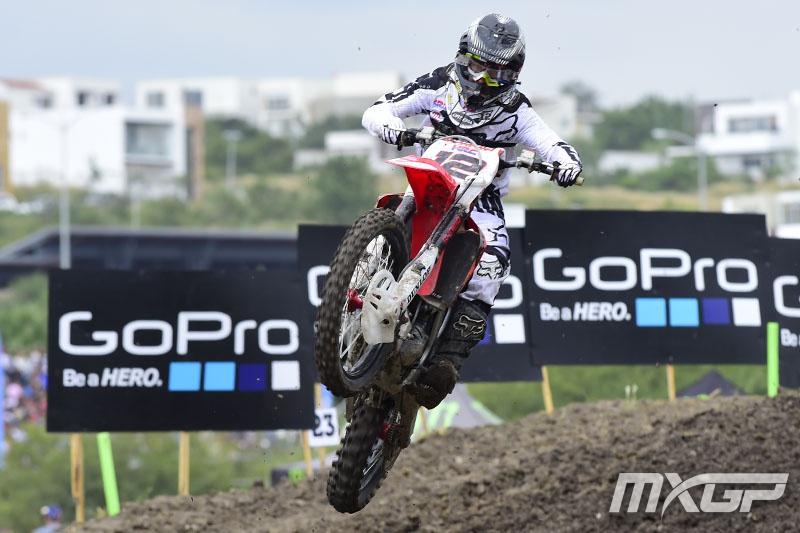 Did you enjoy one approach or atmosphere more than the other?
What I enjoyed the most was the trip to Japan at the end of the season and doing the testing out there with the Japanese. It was always an amazing experience. I loved it there. The atmosphere, the way to work and how they set their programme is amazing and completely different to European style. It was a lot of fun, but also a lot of work.
In MXGP Cairoli is still the reference for the class. You've been his teammate. Is consistency the ultimate key to beating him?
To beat him at some races is possible. He is not that special to be super-faster than us. Like you said, he is just consistent and stays out of trouble. It is his main strength or maybe where he is lucky. He makes so many points when his main competitors like Clement, Gautier, me or Kevin Strijbos have our low moments and maybe even miss some races during a season. One slip and he can be gone in the race for the championship.
The Nations is coming up. Is it hard going from the positions of champions two years ago to having to cope with injuries and other issues, and possibly not even thinking about the podium in Latvia?
The Nations is always something special. This year we don't have Kenny [Roczen] so Marcus [Schiffer] will ride MX2, me in MX1 and Dennis [Ullrich] in MX Open. So it will be another change for us and for sure we will not be focusing on the podium. I think the top ten is possible. It is a different story now.