TwoTwo Motorsports Collection Now Available
Carlsbad, CA - The time has arrived - you can now show your support to Chad Reed and TwoTwo Motorsports by wearing Official TwoTwo Motorsports team and casual apparel! Available in a wide range of men's, women's and kid's sizes, get yours exclusively at the TwoTwo Motorsports online store.
"Chad and I are so excited to finally be able to launch this project. Having our own merchandise has been a dream for a while now, and to have it up and running is so exciting. We are passionate about our team and all that goes into it. Chad is so hands on when it comes to the design elements of the team look. It's nice to be able to have it available to everyone. And I mean everyone!! Shipping worldwide was a huge factor for us - we wanted to make sure all our TwoTwo supporters are happy!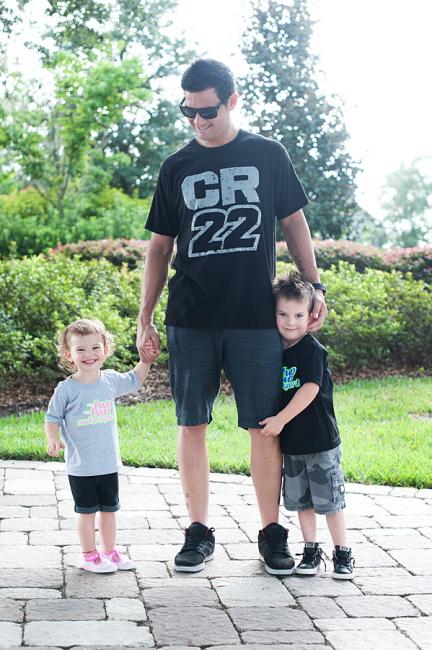 A huge thanks goes to all our fans who show us unwavering support. Through the sunshine and the stormy weather it is our fans that keep TwoTwo charging forward! This online store is for you, we hope you enjoy the simplicity of online shopping and owning something that truly supports your team! It is extremely rewarding seeing our fans wear it proudly. We will continue to work hard and Dream BIG!! Thanks!!!" -Ellie
Visit www.twotwomotorsports.com to view the entire collection and for all of the new arrivals in the future!
Stay connected for exclusive updates and new product alerts! Follow Chad, Ellie and TwoTwo Motorsports on Facebook, Twitter, and Instagram:
Chad Reed:
Facebook: http://www.facebook.com/crtwotwo
Twitter: @crtwotwo
Instagram: @crtwotwo
Ellie Reed:
Twitter: @mrstwotwo
Instagram: @mrstwotwo
TwoTwo Motorsports:
Facebook: http://www.facebook.com/twotwomotorsports
Twitter: @twotwomsport
Instagram: @twotwomotorsports