Cairoli to Race MX2 at Motocross of Nations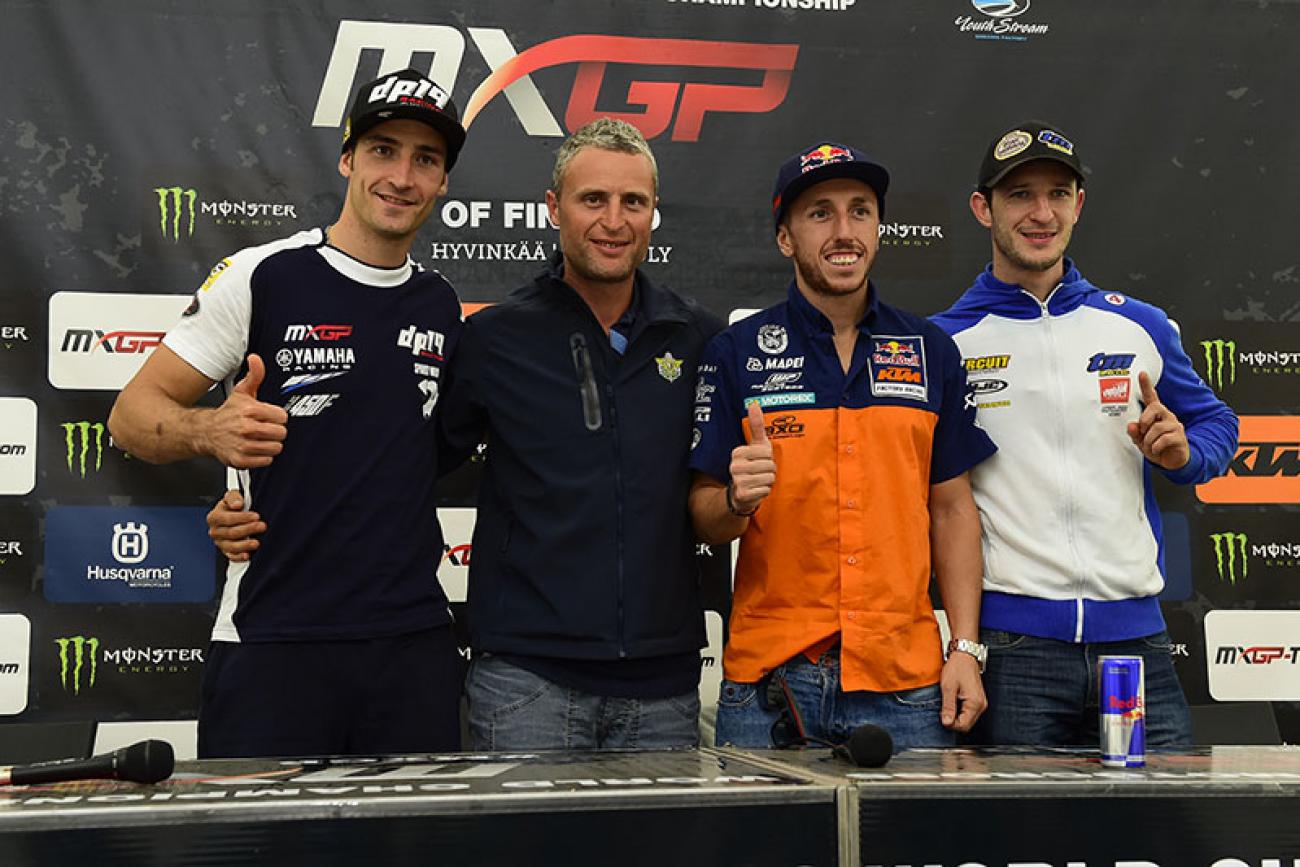 Ernee, France
Motocross of Nations
Motocross of Nations
The first "wow" announcement for the 2014 Motocross of Nations in Kegums, Latvia, was made yesterday. At the MXGP of Finland, Italian team manager Thomas Traversini announced the team would consist of David Philippaerts, Davide Guarneri and Antonio Cairoli.
Okay. All well and good. But all three are MXGP riders. Who shall contest the MX2 Class? Philippaerts? Maybe Guarneri? Surely not multi-time, and current MXGP points leader, Antonio Cairoli…
"It is like a present for Team Italy for Antonio to sacrifice himself and go back to a 250 bike so the team has the best chance at a good result," said Traversini.
Cairoli added: "It has been almost seven years since I rode a MX2 bike but for the last two years I have won at the Motocross of Nations so I am happy with what I have achieved and I want Italy to achieve the best position we can. I don't think it could be any other way, I am the smallest and the lightest and I think going from a 350 to a 250 is not such a big step. I know it won't be easy, I don't expect a lot but I will do my best."
Well, when you put it that way it kind of makes sense. Kind of. This should be interesting.