Muddy Creek Raceway
Blountville

,

TN
Tennessee (Muddy Creek)
Lucas Oil AMA Pro Motocross Championship
In the midst of Yamalube/Star Racing Yamaha's breakout season, the team's third rider (yes, they do have a third rider), Anthony Rodriguez, remains a mystery. Hailing from Los Teques, Venezuela, the multi-time amateur titleholder moved to the renowned Millsaps Training Facility at a fairly young age. It wasn't an easy transition. On his Rockstarenergy.com bio, he says, "I used to be way too shy and wouldn't of tried to speak English because of that."
As years went by, ARod carved a reputation as one of the fastest amateurs in the U.S., though, and the Star Yamaha team locked him into a pro deal. Entering the 2014 season, his first as a pro, Rodriguez remained even more of an enigma. In his final season of amateurs, Rodriguez suffered a torn ACL early in the season and missed a large portion of the year. While he was completely off the radar for quite some time, speculation picked up in the lead up to the 2014 Monster Energy Supercross 250SX East Region opener in Dallas. The buzz said Rodriguez was flying at the test tracks. Many expected he would surprise.
And he did.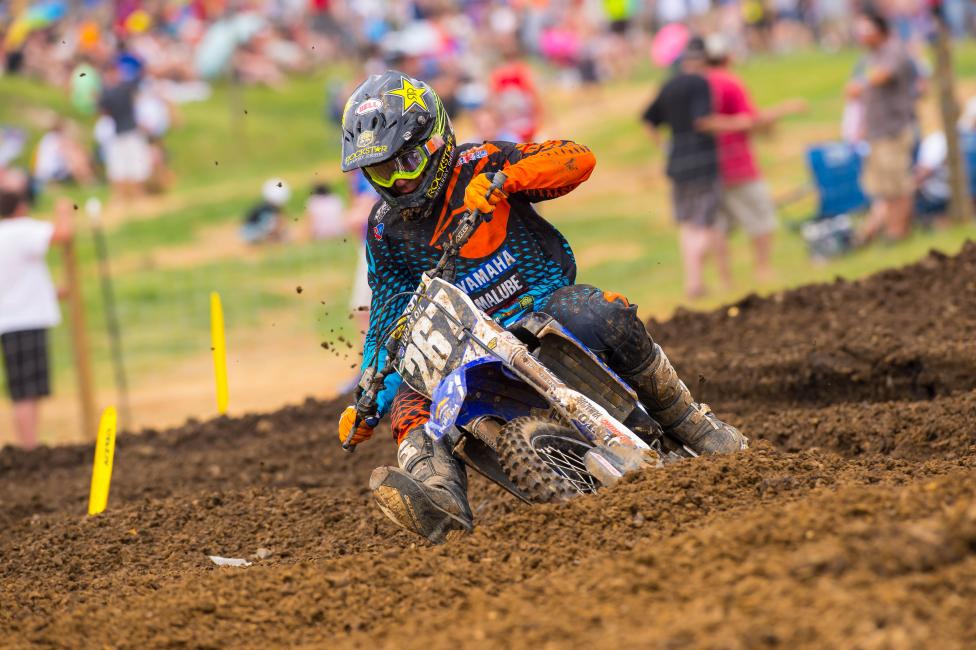 A-Rod ran third early in his first career race, before crashing out. He completed just five laps. At Round 2 in Atlanta, just a week later, Rodriguez, again, wowed with his speed. He ran third early for the second straight week, but, again, he crashed out. He completed just four laps. His maiden voyage in Monster Energy Supercross was over—just nine laps in.
Rodriguez returned three months later from a broken collarbone at the Lucas Oil Pro Motocross Championship season opener at Glen Helen. He completed just three laps in the first moto. This time, it was a mechanical that would end his day early—while running fourth! The second moto was even worse, when a massive first-turn crash gobbled him up. Rodriguez was knocked out. He had suffered a concussion and would miss the next four rounds.
In all, Rodriguez had completed just twelve laps in his pro career entering Round 5 of Lucas Oil Pro Motocross at Muddy Creek.
He remained a mystery. But he had already showed the one thing you can't teach—speed. Finally at Muddy Creek, he coupled that speed with staying power, completed all of his laps, and logged impressive 13-9 scores for 11th overall.
"It was amazing," said Rodriguez to us after the race. "It was pretty much my first pro race ever. I wish I would have done a little better just to get in that top 10 but it's good. It's a start, that's for sure."
With only nine days back on the bike before Muddy Creek, Rodriguez is not fully back in terms of fitness. "I believe I'm 75-80 percent. I'm pretty close there, but that 20 percent makes a lot of difference," he said.
We saw a more controlled Rodriguez at Muddy Creek. Not the flash and crash we saw through three pro races. It was a conscious decision.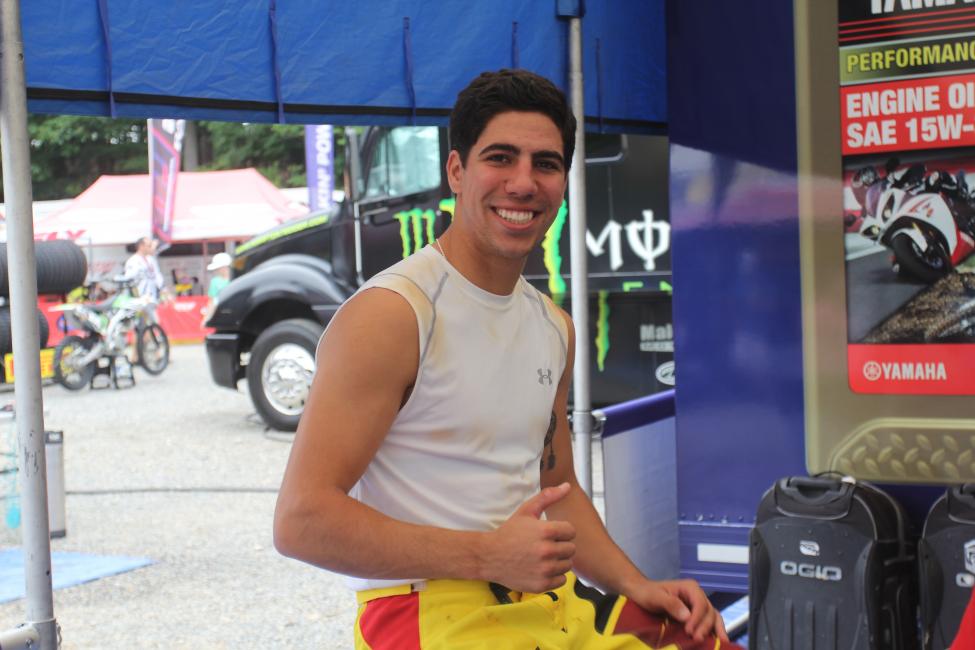 "To be honest I had to cut myself down a little bit," he explained. "I could have gone a little faster in the first race but my strategy worked. It was good for both motos. I could hold on both motos."
We've seen the maturation from fellow youngster Zach Bell—who has, in the past, also showed remarkable speed, but also an inability to stay healthy and off the ground. Bell has been less shaky so far this summer. Staying healthy and upright seems to be priority number 1 right now for Rodriguez.
"Now I just got to work on my fitness," said Rodriguez. "I think it's easier to earn the fitness than it is to gain the speed, so that's a good sign."
The champagne has been on ice for sometime for Star Racing—only recently have they basked in the taste. The team already has the 1-2 punch of Jeremy Martin and Cooper Webb, and Rodriguez is hoping to emerge from their shadows and be a formidable third option. He might not be a mystery for much longer.