High Point Raceway
Mt. Morris

,

PA
High Point
Lucas Oil AMA Pro Motocross Championship
In less than five years, Brandon Haas, owner of ClubMX, has turned what started out as a backyard project in Minnesota into one of the most highly respected training facilities in the country. A former professional rider himself, Haas, along with other investors, including GEICO Honda's Zach Osborne, opened ClubMX in the small South Carolina town of Chesterfield in October of 2010. The training facility has moved into other avenues—including teaming with Lucas Joyner of The Factory Metal Works to start a team this year. In the team's first year, they accomplished something that hasn't happened since 2000—having a privateer [Vince Friese] place inside the top three in points in the 125/Lites/250 Class. Hass and ClubMX are taming down their efforts for Lucas Oil Pro Motocross, but will be back full force for 2015 Monster Energy Supercross. We talked with Hass earlier this week to find out just what ClubMX is all about.
Racer X: Explain the process of starting the team and why you thought it would be beneficial to not only yourself, but to ClubMX as a company as well?
Brandon Hass: For Club, it wasn't really an advertising thing. We wanted to provide a stepping stone for guys that don't get rides from amateurs to pro or current pro riders that we feel are worth signing and may have been overlooked in the past. For us, on the training side of things, we have guys living here and we want to be able to help a couple of guys if we can and offer them better bikes and help get them to a better ride. We aren't trying to lock people into contracts or anything; we are just trying to help them get to the next level.
In simplest terms, you guys are pioneers; in that a training facility hasn't sponsored a team to the extent you guys have. Was it difficult because you didn't really have a model to base the team off?
Yeah, just getting through supercross this year took a lot of learning. We have a much better plan in place for next year, but for us going into it we had no idea what it really cost to travel the entire series, what we needed for the setups and the help you need on a race weekend, the list goes on. It was definitely an eye opener. With just Lucas [Joyner, The Factory Metal Works Owner] and myself… I'm beyond full-time working here at Club, and he has his own full-time job, so we rely on a lot of people putting it together and managing it. It seems like it could be easy from the outside, but there is a lot that goes into it. It's kind of why we won't be doing a full season outdoors, because we really want to come out swinging for supercross next year. In our first go at it, we got the race bikes really good, and that was our main focus. We wanted to have a good appearance, and for a really small budget we felt like everything we could do needed to be put into the race bikes. I think that showed when we had a privateer [Vince Friese] finish third overall for the first time in a long time. For Club, that's the biggest thing, we want to offer guys the best race bike we can because we feel like that's what they need to get to the next level.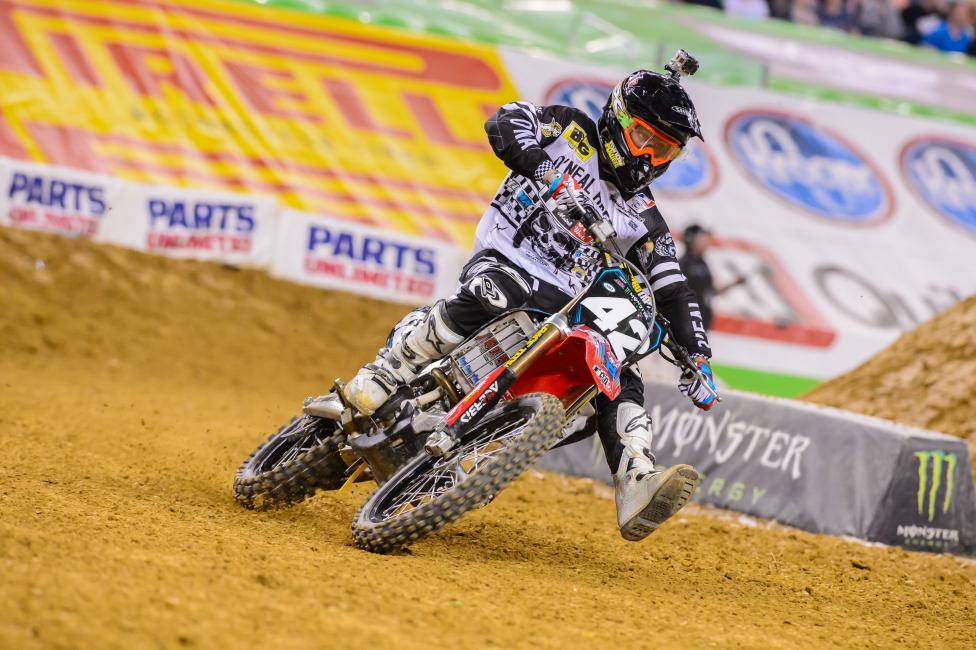 How did you get involved with The Factory Metal Works?
Lucas contacted me about doing a sponsorship at Club, trying to promote some of his parts, and as we got to know each other we started talking about doing a race team. At that point neither of us were in a position do it on our own. Lucas is really good at knowing what it takes to build good bikes.
Signing Vince Friese really paid off the season. What led to the decision to sign him?
Vince doesn't train here, so it was a different deal for him. Lucas and myself agreed before the season that Vince was a solid dude, and we knew he could do well. Lucas already had a relationship with Vince and wanted to help him. After watching Vince and getting to know him, I felt he was a great fit. I know what some people think of Vince, but it's completely wrong. He's not the bad boy that some make him out to be. With him and AJ [Catanzaro] and Jace [Owen]… we weren't sure how Jace would do because he was a rookie and AJ has a lot of potentially, so we felt like we had an established guy with Vince, and a little bit of everything when you add in AJ and Jace.
Did Vince and AJ's success this season bring more attention to ClubMX?
I think it brought a little attention to Club. But as I said, we weren't necessarily doing this as an advertisement thing. We are showing people that we support as many areas of the sport as we can and we want to be more involved. We want to grow the race team into something big, but I mostly want people to see that ClubMX is trying to help these guys beyond just training.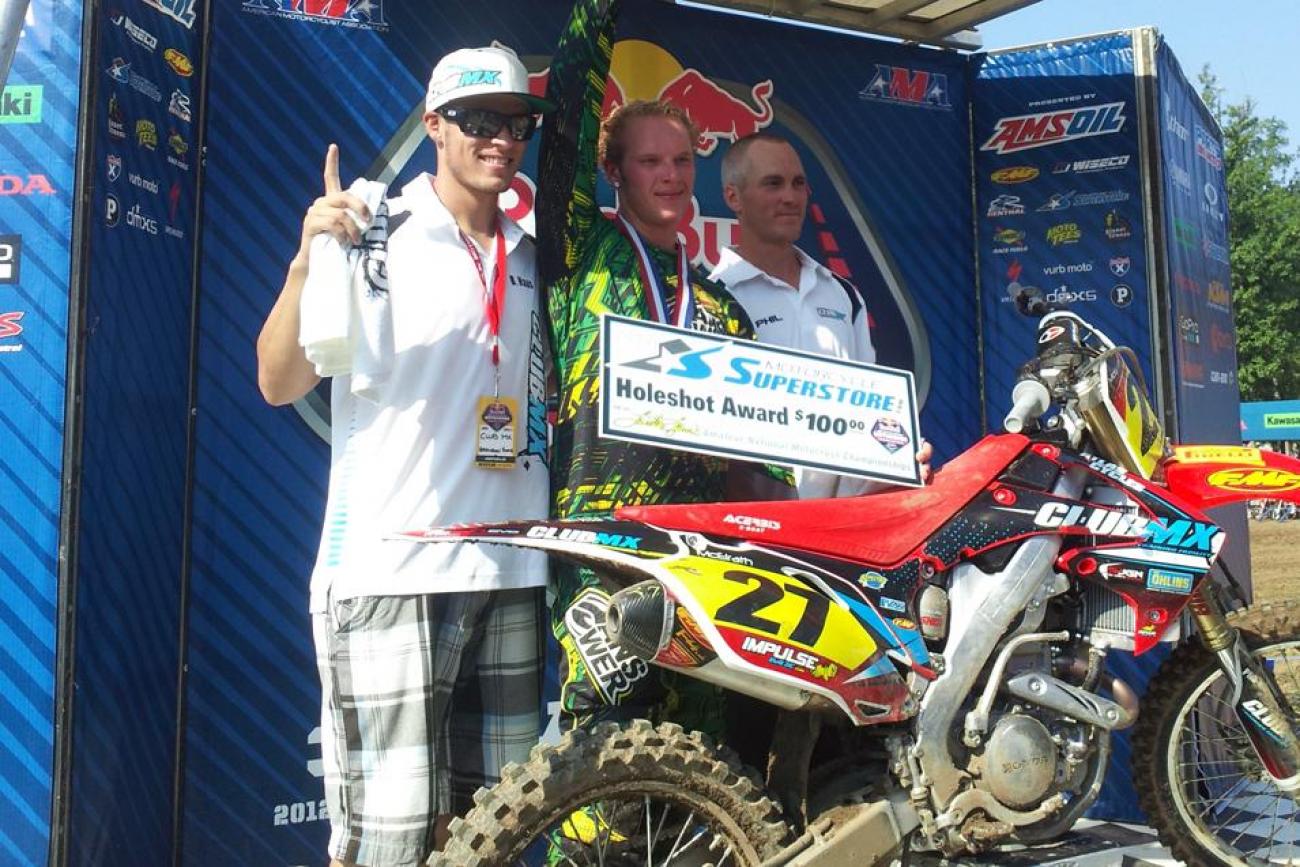 It's almost like a feeder system.
Exactly. We aren't competing with teams like Pro Circuit or GEICO. If we have guys that get an opportunity to ride for another team, we want them to take it. But if they don't have any opportunities, we want them to take the opportunity that we have and use it to get them to the next step.
A lot of people see ClubMX and attach the name Zach Osborne to it. But you are the man behind the scenes running the day-to-day operations.
Basically, I'm the owner of ClubMX. A lot of people hear about Zach because of what he is in the sport. I had actually started a ClubMX in Minnesota [where Brandon lived] before this one. Me and some of the guys came down to South Carolina in the winter and we met Zach and started riding and training with him a little bit. That summer I ended up building him a supercross track and I told him what I had going on in Minnesota and that some day I was going to move down South and start a training facility. It really sparked an interest with him. He said if I was going to do it he wanted to be an investor. I don't come from a wealthy family or anything like that, so for me to make that move, I needed investors. So I brought a couple investors onboard, Zach being one of them, and that's how I got started. A lot of people don't know the other guys because they're not professional riders at his level. I think it was a wise investment for Zach. His house borders the facility, he trains here a lot, he helps out and he's a huge asset to us. I just kind of planted the seed and it turned out to be a good one.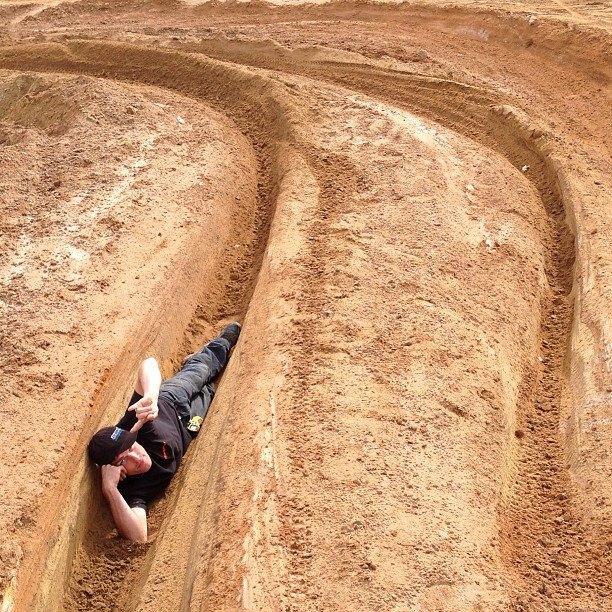 Did you expect that seed to grow so quickly?
To be honest, I did. I don't mean to sound like I'm bragging or full of myself, but I believed in what I was capable of doing. I just knew if I had guys like Zach and the other investors involved in the other areas that I'm not good at… they kind of filled that void. Myself, Mike Evenson, one of the trainers, and my brother Phil, who does the track work, it was 70-80 hour weeks hammering down trying to get everything going. Once we opened, it took off so much faster than I imagined it would but I knew someday I would get the facility to where were are at, but by no means are we were want to be. We still have so many ideas. I'm thankful that the first group of guys that came here were a really good group.
How did guys like Zach Osborne, Justin Brayton, Phil Nicoletti, Alex Martin, help not only spotlight the facility, but bring validity to the name?
I think a lot of that was the use of Zach's name and his involvement. Zach training here kind of explained that this wasn't just some Joe Blow staring a training facility. Our philosophy is a little different: we wanted to start a facility with a team that works with the riders, not just a one-man show. We have five full-time employees just to work with guys in their training, fitness, nutrition, riding, etc. That's where we're different. The way we do things we can cater to more of a professional rider, and that's why guys like Nicoletti, Martin and Brayton came here. We do work with kids, and we do have a lot of amateurs here, but we also have a lot of pros. Having a team of staffers lets us separate programs that tailor to each persons rather than one person telling you "This is the way we do it." That doesn't always work for everyone.
And you've capped the number of riders to provide more of a one-on-one relationship with riders, correct?
Yes. We have 27 spots and we sell them on one-year contracts. We are basically working with that amount of people year round. We only do two camps a year and we don't do open riding, so our full attention is provided to those 27 riders.
Although you won't have the full team effort outdoors, you are still providing support to Jace Owen, right?
Correct. He is doing a limited number of rounds—I think just the East Coast—and we are providing him a race bike. He's deciding what he wants to do with it from there. It will be a team bike.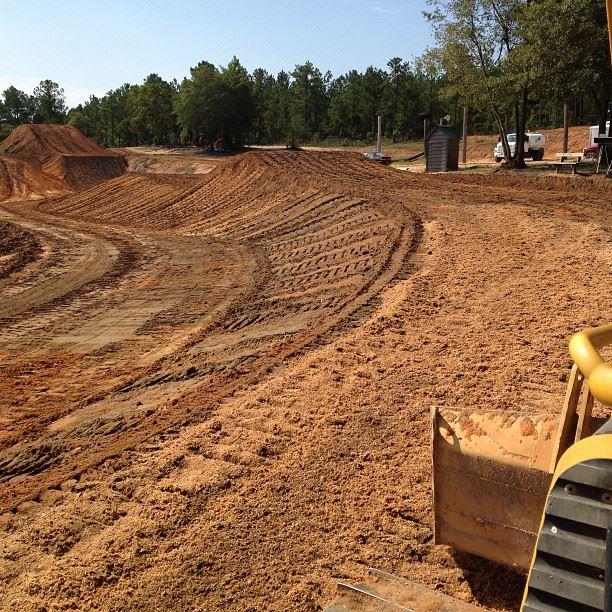 Do you guys build the bikes? How does that work?
Lucas builds the race bikes at his shop in Charlotte, which is only about an hour from us. We're able to test them at Club and dial them in. It's different from some places, in that the riders that ride here are able to have a race bike here to make sure that have it dialed in before they go race. A lot of people don't have that so they are just going off settings they had from last year or trying to come up with settings on a smooth track. We have race day conditions so we can dial in a race bike pretty well.
What is the future?
In regards to the race team, this winter was just a trial. I feel like going into next year, all the sponsors and everyone involved with the team, is onboard to help next year and turn it into something big. We are in this for the long haul. Someday we want to have an 18-wheeler and a lot of bikes in the main event. We will never be a team to where if we have someone hurt, the bike is just going to sit there—we are going to give as many people as many opportunities as possible.
If someone is interested in joining Club MX, what is the best way for him or her to get in touch with you?
The best way to get in touch with us is to visit www.clubmx-sc.com. They can send us an email or call us—both are located on the website—or they can follow us on Facebook or on Twitter at @ClubMX_Training. And for more information on the team they can visit www.thefactorymetalworks.com. Just because we're full doesn't mean that someone can't get information on training or find out when our next opening is, so feel free to contact us.