Since EKS BRAND prides themselves on being experts in the field of urethane and rubber, it was only a matter of time before they released an incredibly advanced motorcycle grip.
With help from the award winning physicist that developed the unique blend, poly urethane used in the EKS BRAND GOX goggle frame, a new rubber blend has been developed and proven and is ready to take over the grip world.
The new EKS BRAND grips have a half waffle designed with an overall diameter and pattern created and tested by some of the fastest racers in the world. Although this fact alone should have you sprinting to your dealer to buy a set, wait, there's more!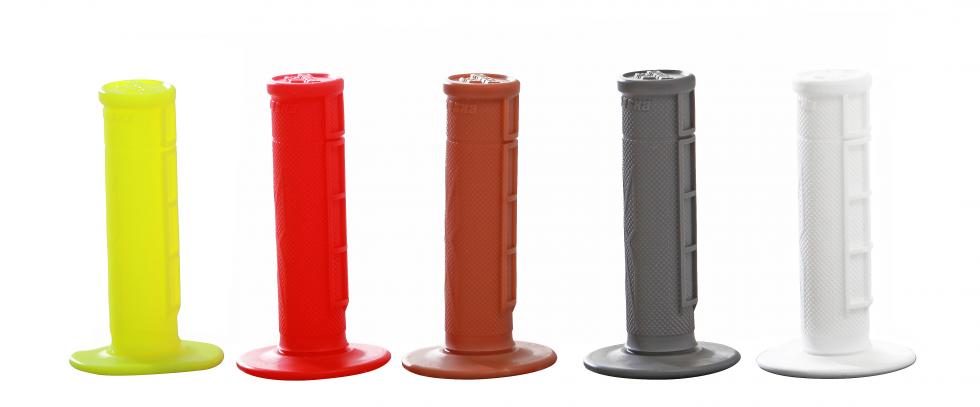 "Softidium" ever heard of it? I didn't think so. That's because this is the brand new unique rubber compound our world famous physicist developed exclusively for EKS BRAND. This rubber has the feel of a soft compound grip that your hands will love you for, with the durability of a medium compound grip that your wallet will be super stoked about.
The "softidium" line of EKS BRAND grips come in five insane colors that should cut, on average, about 5 seconds a lap, give or take.
GRAPHITE
WHITE
FLO FIRERY COARAL
FLO SAFETY YELLOW
GUM
MSRP $10.95
Check out all of the amazing products that EKS BRAND has to offer at: www.eksbrand.com