Qualcomm Stadium
San Diego

,

CA
San Diego
Monster Energy AMA Supercross Championship
This weekend's San Diego track offered up a section that I felt displayed how turn angles and line choice come into play in supercross. In essence, the more obtuse (rounded) you can make your turn angle, the more momentum you can carry. Acute (sharp) angles cause a lot of braking and slower pace. Not only does line choice dictate how fast you can turn, but it can also determine how fast you will be able to execute the next section of track. The section in question was in the center of the track, with whoops followed by a jump and a left hand berm.
There were two basic approaches to the whoops: either entering more toward the middle or all the way to the left side. If riders used the left side, they could stay on the berm before them all the way around, and build momentum entering the whoops. It also seemed to be the more popular line so both the turn itself and the whoops deteriorated more quickly. The middle/right side of the whoops was tougher to get to but the whoops were a bit fresher. The differences were minimal, in my opinion, but they had a big impact on line choice. I shot some screen grabs from my TV to illustrate how it works.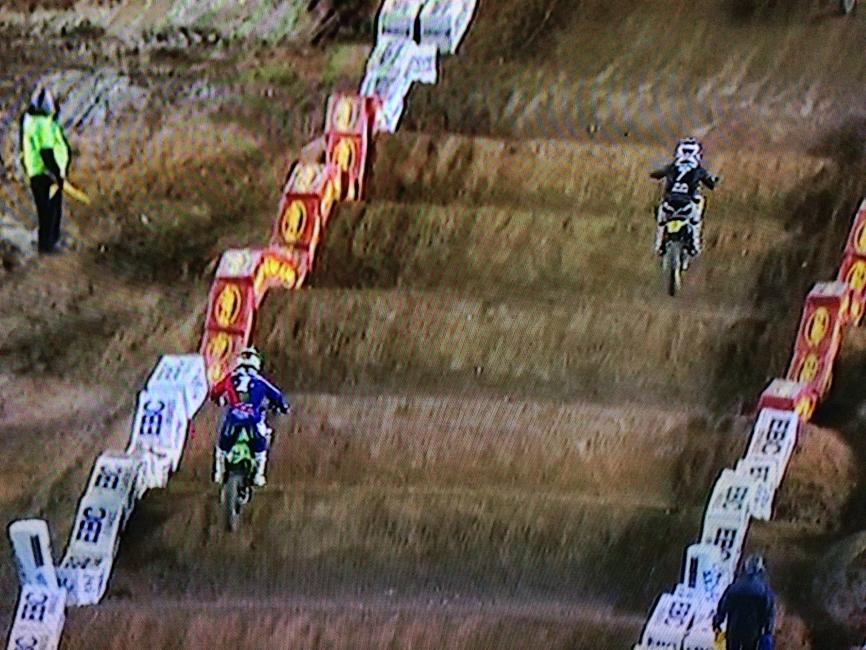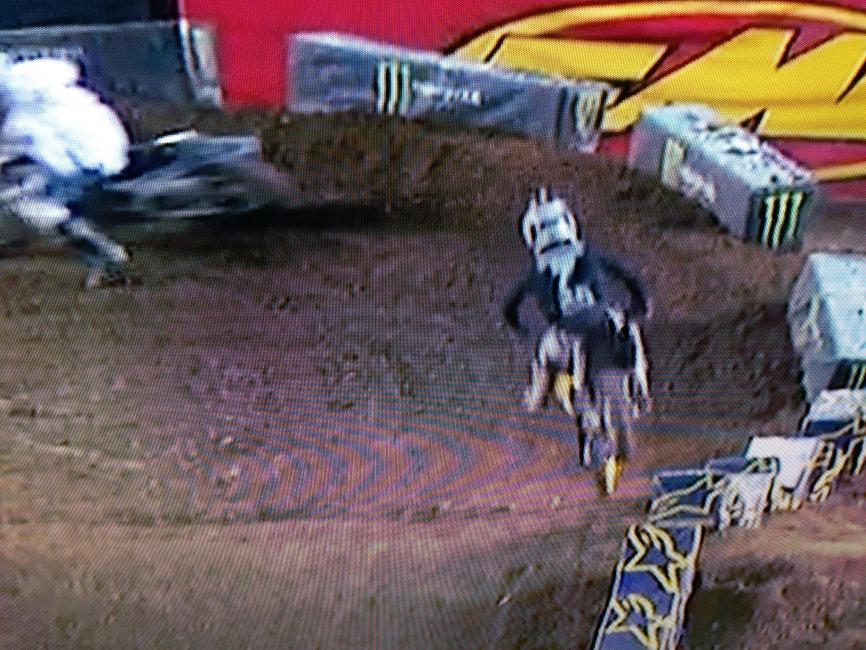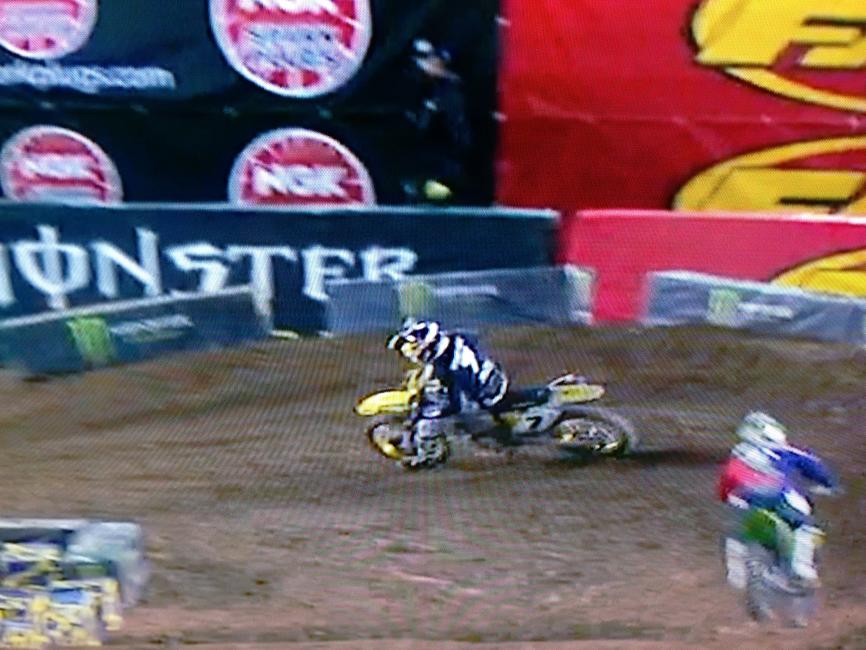 The riders going to the center/right (James Stewart, Ken Roczen and Ryan Dungey) would have a great approach to the next left turn. James was actually landing with his leg out and preparing to turn immediately upon impact. His turn would be very gradual, or obtuse. He could carry more speed through the turn and not depend on a berm to change direction.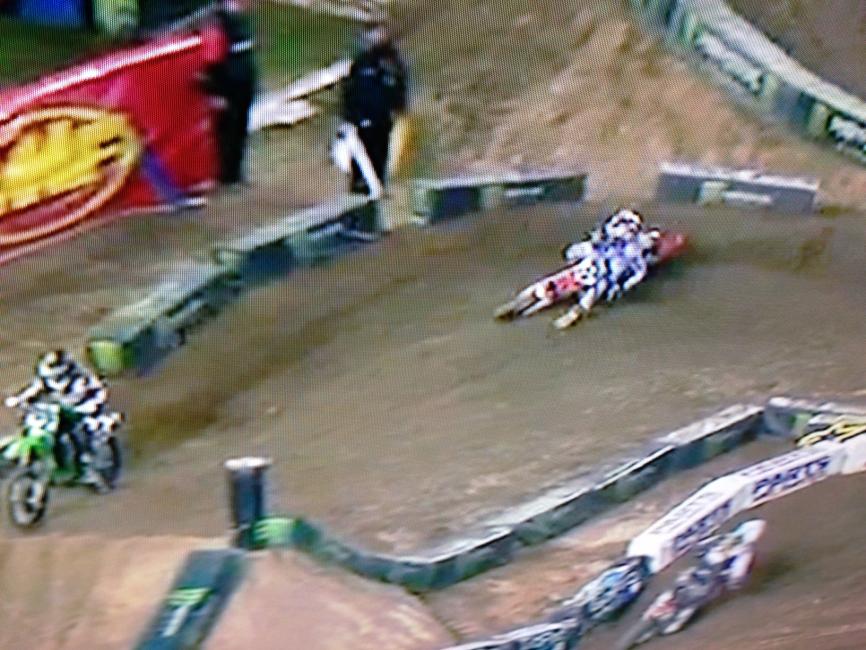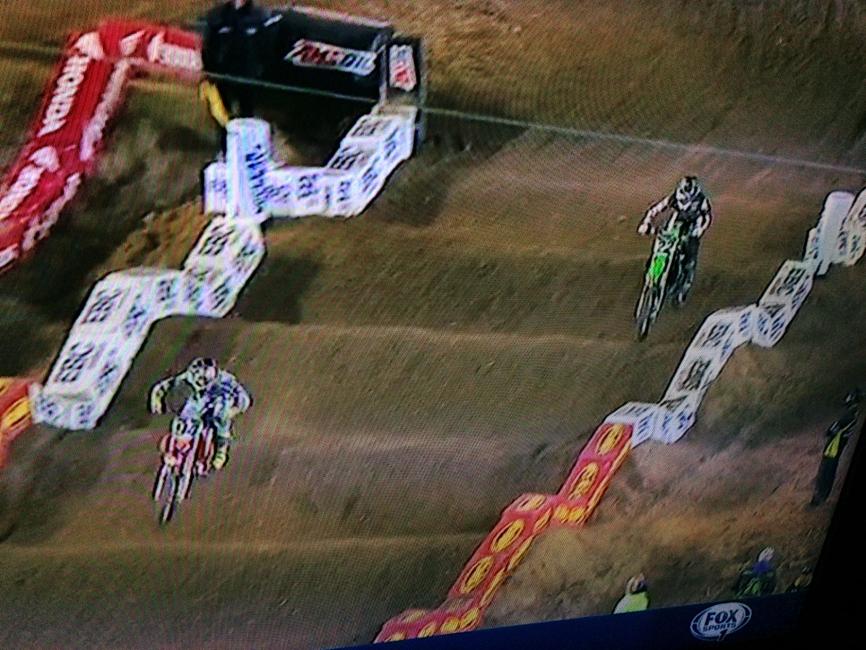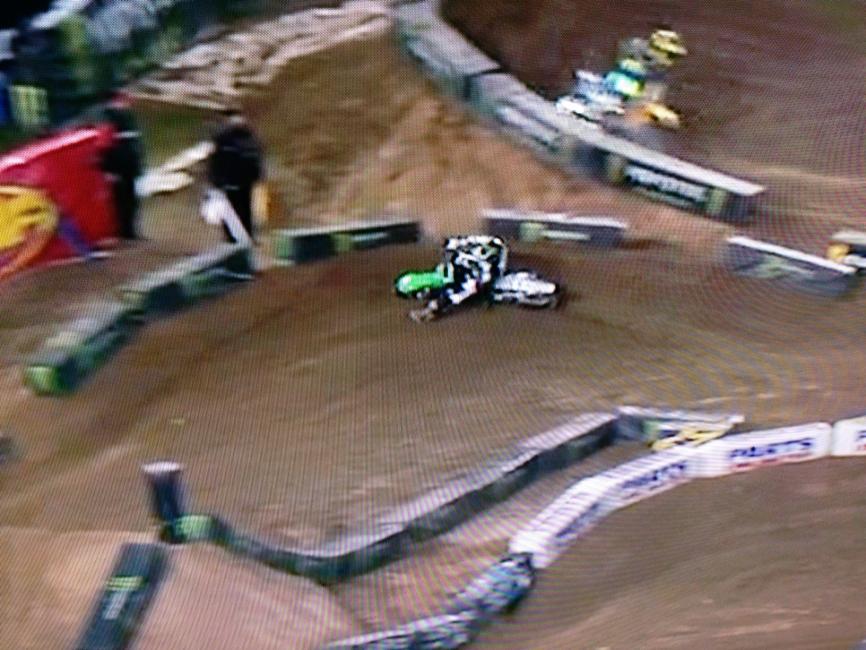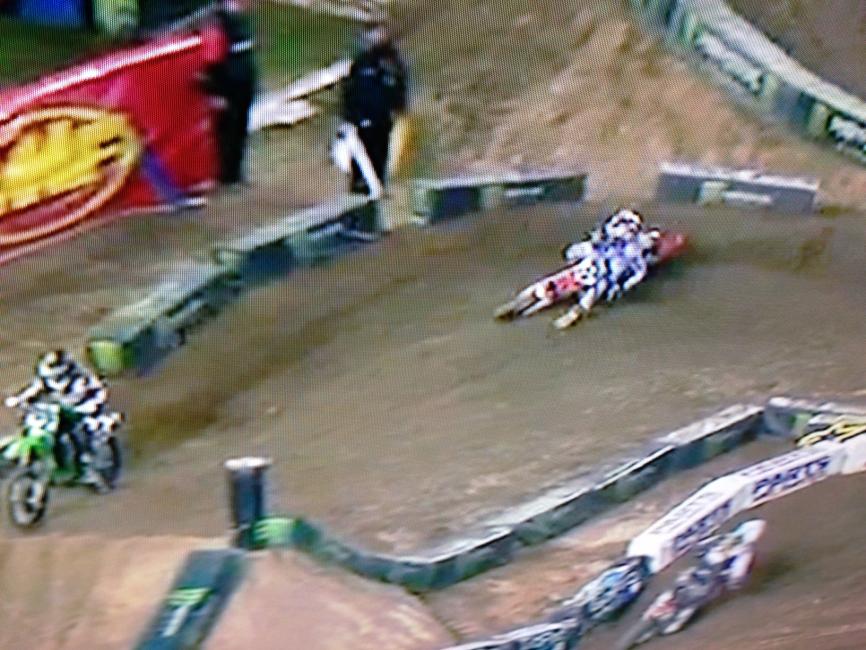 The riders on the left (Ryan Villopoto and Chad Reed) would land much in a less desirable angle, forcing them to make a very sharp turn back to the left. This sharp turn required them to use all of the racetrack, an additional 5-7 feet, and also slow down considerably. Shortening the race track is always a good idea.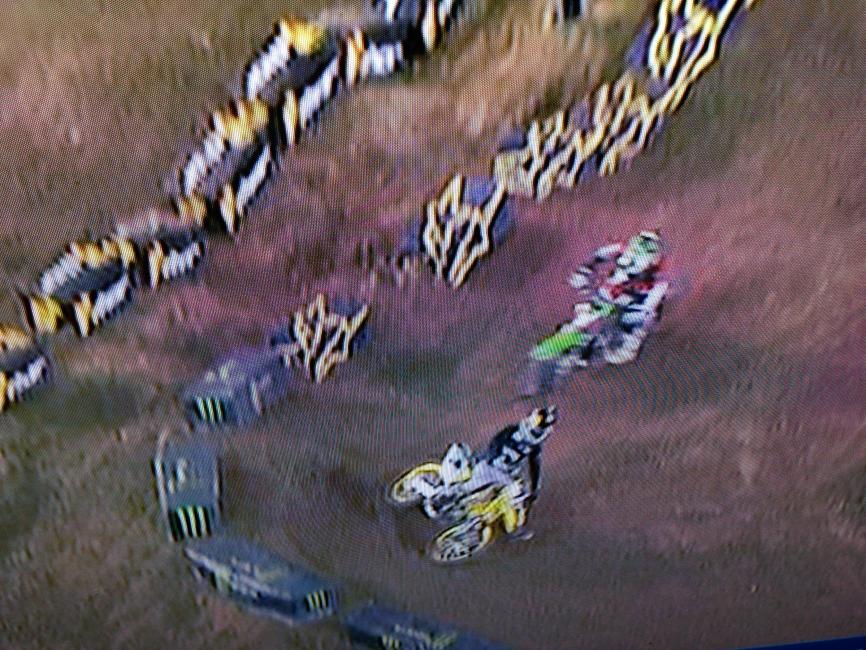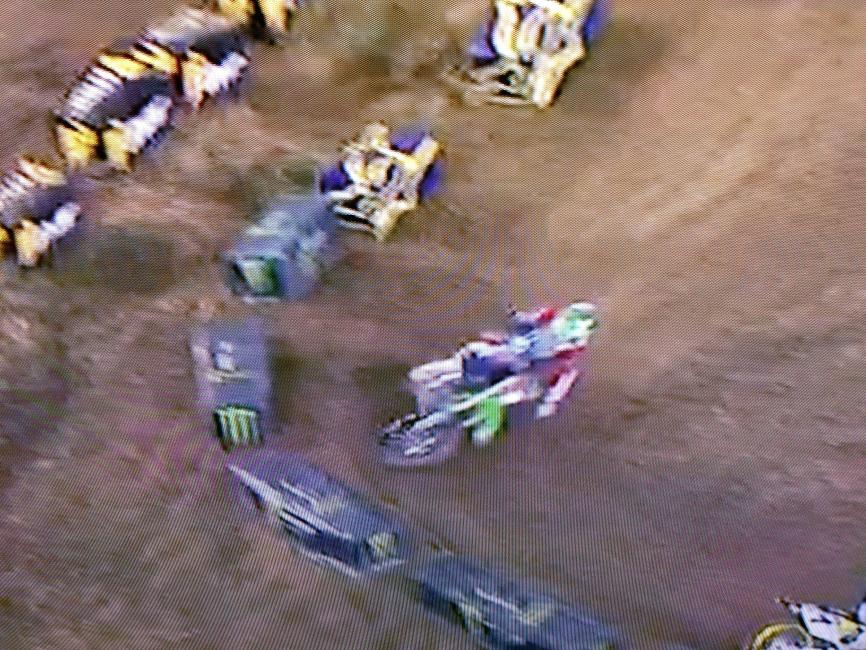 All of these riders understand this idea and implement it every day when they go riding. They think about how to shorten the track and how to carry momentum during every video session and every race day discussion. Trust me, I don't know more about going fast than Ryan Villopoto or Chad Reed do, but in this instance, I do feel that both Chad and RV were losing time simply because of a line they didn't have to choose. In this case, they felt the momentum gained in the turn before the whoops was better than what they lost in the turn that came up next.
Breaking down race footage is a great way to find little nuances that different riders are using. These small line changes add up to huge time savings. This is a small glimpse of what riders will look at on practice and race videos and then work on the following week. Improving areas like this can make a big difference in the result, but it's easy to overlook.