Angel Stadium
Anaheim

,

CA
Anaheim 3 (A3)
Monster Energy AMA Supercross Championship
1. Are we really seeing a different James Stewart?
Steve Matthes: Well, thankfully his boots are different now. I wasn't feeling those toothpaste-green things he had on at the previous races. Anyways, yes, he's different. The last two races he's passed every single one of the contenders and pulled away—except for Ryan Villopoto. So that tells us that his skills and speed are on point. He's taking the podiums as they come, but as we saw with the quad in Oakland, he's still very dangerous. He'll win a race real soon, but he's got to get his starts a little better. I'm telling you guys, he's not crazy-balls anymore.
Jason Thomas: I was very much of the opinion that James is James and what we saw at Anaheim 1 was what we always see. He has speed in spades but has a tendency to make the critical mistake. Recently, though, I am beginning to wonder if I was hasty in my judgment. He has shown patience and taken what has come to him. He is racking up podium finishes and maybe, just maybe, maturing in his approach to this championship.
Jason Weigandt: I'm with JT. When I saw that crash at Anaheim 1, I thought, "Same old, same old." James has a strange tendency to just crash out of nowhere—not all of his crashes come from trying to crazy-balls over something. But, since then, he's been different. He really has taken it as it comes, and whatever finish he gets—good finishes in the last three weeks, but not wins—seems okay with him. That's a big change from the James of old. I'm not sure if we can stamp "different" after just three solid races, but it sure looks like he's trying to change.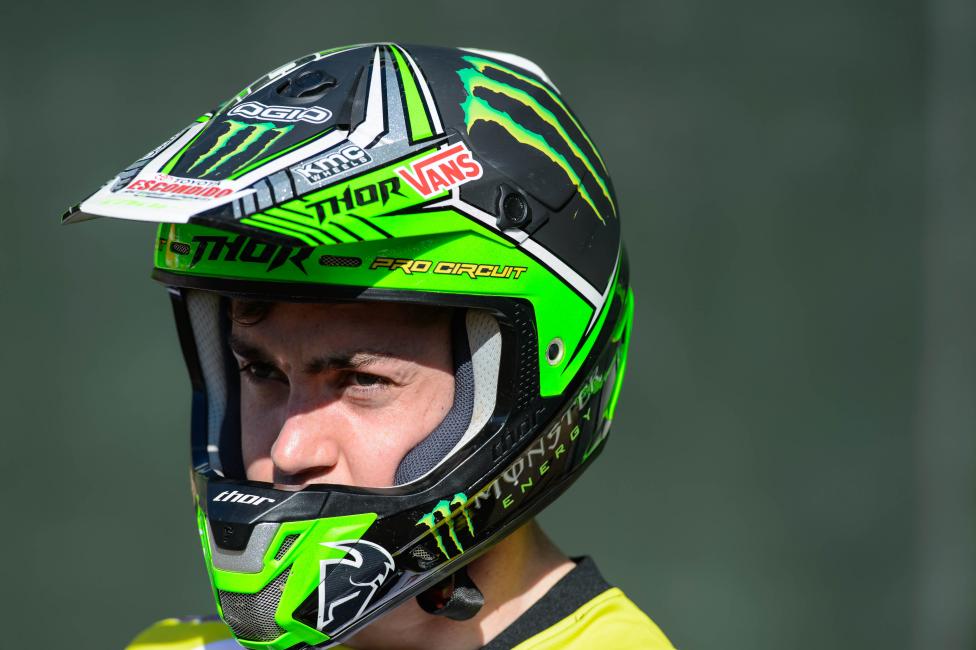 2. Is Dean Wilson back?
Steve Matthes: Yeah, Dean Wilson is back. Yeah, he had a freak problem on the last lap but the night was still a success because he didn't go backwards like he did in the first two races. The Pro Circuit guys worked on suspension stuff and I'm sure trainer Ryan Hughes was looking into the situation as well. Wilson was suffering from arm pump at the first two races and then that crash at the third one has put him in a deep hole. But at Oakland, he rode great. The only problem is his championship margin of error is so small now because of his first three races. I do think it's going to be tough for him to win this thing.
Jason Thomas: I would say yes, Deano is back. He showed no signs of the issues that have plagued him all season and mentally it had to be a huge sigh of relief. While a 21-point deficit is no laughing matter, this series isn't over just yet. If he can string wins together and maybe catch a break along the way, he might just find himself back in this thing.
Jason Weigandt: Definitely back. This was the Wilson we expected to see at the first three races. As far as the title, if he only had one rider to leap frog in points I think he'd be okay, but in this case he needs an error from both Anderson and Seely. But I don't think Dean cares about points right now, though. He's just happy to be back up front.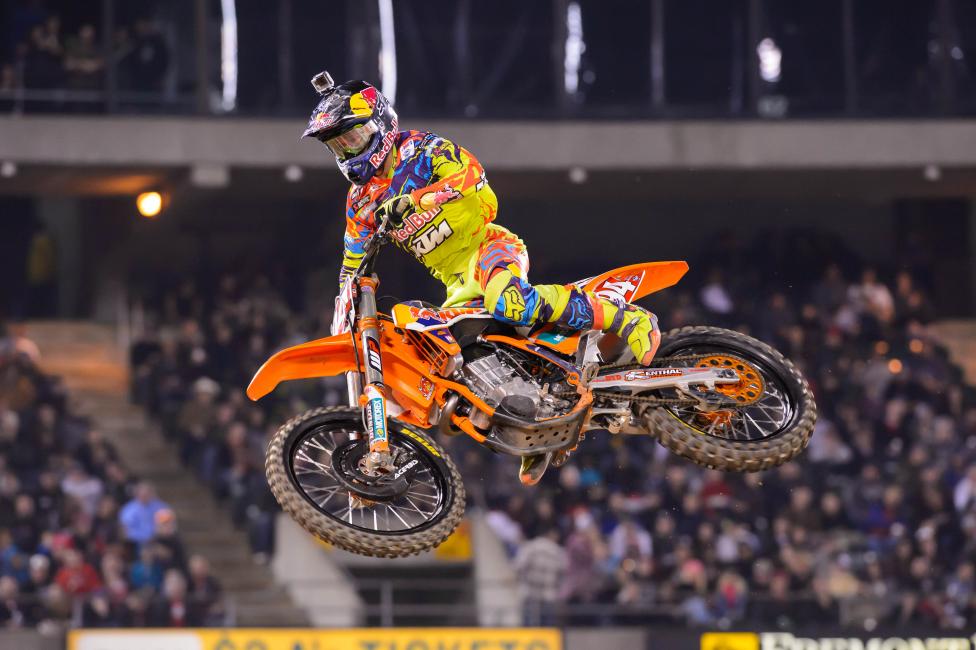 3. What happened to the points leaders, Seely and Roczen?
Steve Matthes: Yeah, I'm not sure. Neither rider really looked great but both of them limited the damage on nights where they didn't have it for whatever reason. The Oakland surface was pretty tacky and much different from the first three rounds. Maybe that's it? It wasn't like both guys sucked out there; they rode fine. But all "fine" does is keep you off the podium and get that red plate taken away from you. I think we'll see both guys much better this weekend when they are back on soil that they seem to go fast on.
Jason Thomas: I think that Roczen and Seely didn't really share the same issues. Seely just looked off all day and never really was in the mix. It wasn't disastrous by any means but it certainly wasn't the same Cole Seely we saw the previous weeks. Maybe nerves got to him? Maybe he was sick? Hard to know in a sport shrouded in secrecy. Roczen, on the other hand, was riding great all day. His main problem arose from a poor start and not jumping the quad. I'm not quite sure what happened in the last few laps that allowed Justin Brayton back around but he looked to have fifth locked up. If he had done the quad I see no reason why he wouldn't have been right on Dungey's rear wheel most of the main event, at worst.
Jason Weigandt: Yeah, I agree with JT again! Seely just didn't seem like the same guy we saw at the first three rounds. Hard to draw any conclusions after just one race. If something was wrong, though, he did a good job salvaging a decent finish and some points. As for Roczen, he was fast as usual but started behind the lead group. Those guys are so tight right now that it makes all the difference. Give Kenny a holeshot in Oakland and he might have had a podium.