Racer X March 2014 Digital Edition Now Available
Racer X Illustrated has released its March digital issue! Grab your copy now and find out why Weston Peick can't seem to land a full-time gig, go deep with all-star trainer Aldon Baker, and see how freeriding phenom Tyler Bereman is doing out on his own. You'll also get a look at our modern twist on the beloved old Hi-Flyers and MX Action cards, and see how RacerTV.com is revolutionizing online video coverage. All this and more are in the March issue of Racer X.

The issue has also been shipped to subscribers and is available for purchase via Apple Newsstand or at www.racerxonline.com/subscribe. Through the Zinio app, it's readable on Androids, iPhones, iPads, and iPod Touches.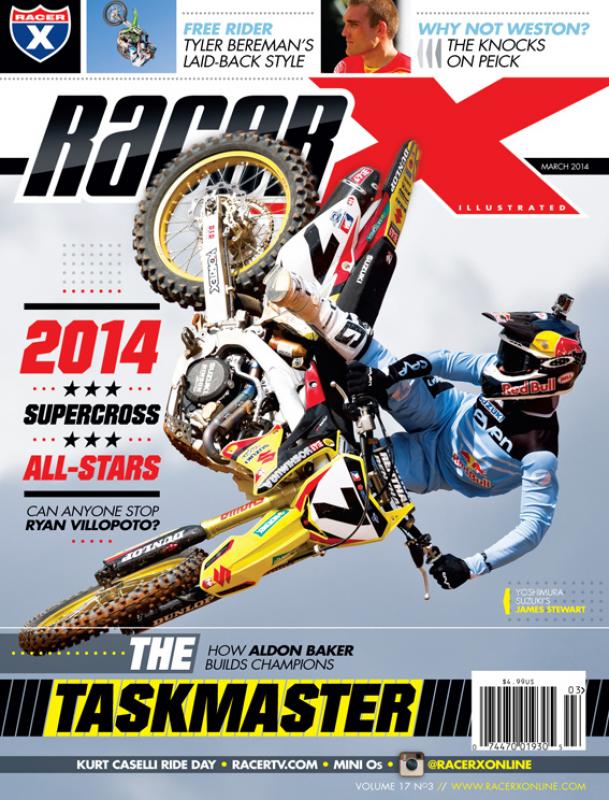 Learn more about what's in this issue here. Or view Current Issue under the Subscribe tab.

Subscribe now digitally and read it now here.

Subscribe now via print.

To download the free Zinio iPhone/iPod app, click here.

To download the free Zinio iPad app, click here.