Honda's factory racing program in the USA is a very proud and accomplished group. Once seen as almost untouchable in their prowess, that edge has waned into a level playing field for all five major manufacturers. Previously, riders would be lined up to sign any sort of Honda contract, knowing that it gave them the best chance to win. With the massive bike changes Honda has undergone since 2009, some of that eagerness to sign with Big Red has been lost. Entering 2014, they have four riders capable of winning and bringing that prestige back.
Most will point to the drastically revamped 2009 CRF450 as the first year that people have ever looked to get off a factory Honda. The bike was different from the ground up and having been on one myself, I can attest to the fact that all of the changes weren't immediately embraced. The 2008 and previous models were loved by Honda riders and envied by others. When talk of the revolutionary changes arose, most were excited for an even better weapon for 2009 and beyond. The factory riders, like Millsaps and Tedesco, were both rumored to not be overly satisfied with the new bike but as the seasons wore on, the technicians on the factory team started to gather settings and make big improvements. Eventually, a bike that was once looked poorly upon had become very desired by 2012, and this change came solely from the testing and knowledge gained over the previous seasons by the race team. It is the natural evolution of race bikes and with the brilliant minds at Honda it was only a matter of time before they sorted out the problems.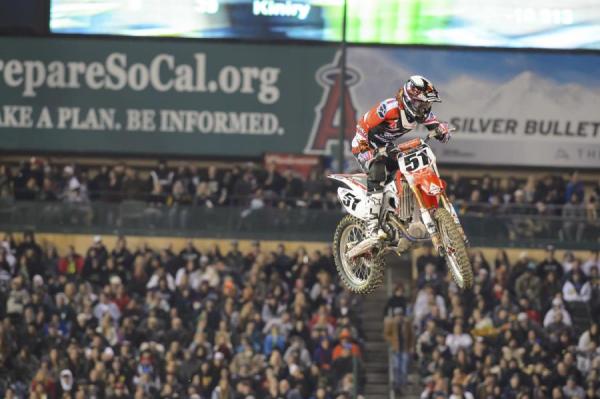 Justin Barcia looks to improve upon an impressive 450 rookie season.
Simon Cudby photo
The situation going into 2014 is somewhat similar as changes for 2013 led to a bit of head scratching during last season. Justin Barcia and Trey Canard both struggled with settings at times and Chad Reed voiced his displeasure over the changes as well. Eli Tomac's 450 stint ended with him on a production CRF450 as he couldn't come to terms with the upgraded factory version. This issue almost led to Honda losing Tomac's services for the upcoming years as he tested most of the other brands to see what was out there. In the end, he put his faith in Honda to improve the chassis and put a winner underneath him.
Honda is looking good for the future with their four young stars. With Canard, Barcia, Wil Hahn and Tomac, they have a great chance of regaining the prominence Honda is known for. It has been a relative drought of championships for the esteemed brand since the departure of Ricky Carmichael at the end of the 2004—Honda is on a verge of a full decade without a 450 class championship indoors or out, while the other four brands have each won at least one big title. Barcia was a two-race winner in his rookie season so surely he is hoping to improve after a year of experience. Canard suffered an injury just a few weeks ago and will miss a few rounds but should bounce back quickly and be in the mix.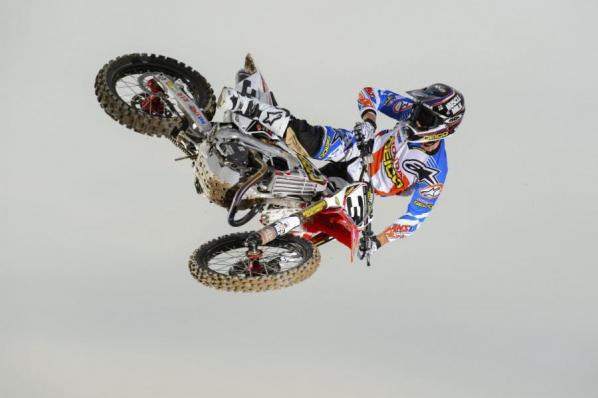 Eli Tomac enters his 450 rookie season with high expectations.
Simon Cudby photo
The wild card here is Tomac. A newcomer to the 450, how he fares is anyone's guess and great bench racing fodder. Last year he struggled with his starts and we never really saw his true potential on the bigger machine. With plenty of testing time and 100 percent focus on the 450 coming into this season, what is his ceiling? Your guess is as good as mine, but there is one thing that is for sure: the folks in red are pushing harder than ever to get back to the top.