Air Hammer Heads to Vets MXdN
Team Air Hammer is prepped and ready for their assault on the annual Vets MXdN to be held at the famous Farleigh Castle circuit in England on Sept. 14-15.
Team riders:
Greg Crater #1
Rory O'Neill #111
Joanne Halpin #184
Mossey Drennan #511
We wish to thank our team sponsors:
Alpinestars Boots & Clothing
Bridgestone Tires
Cotter Motorcycles in Dublin Ireland
Excel rims
Matt Halpin Motors in Dublin Ireland
ICW Bike Stands
Motul lubricants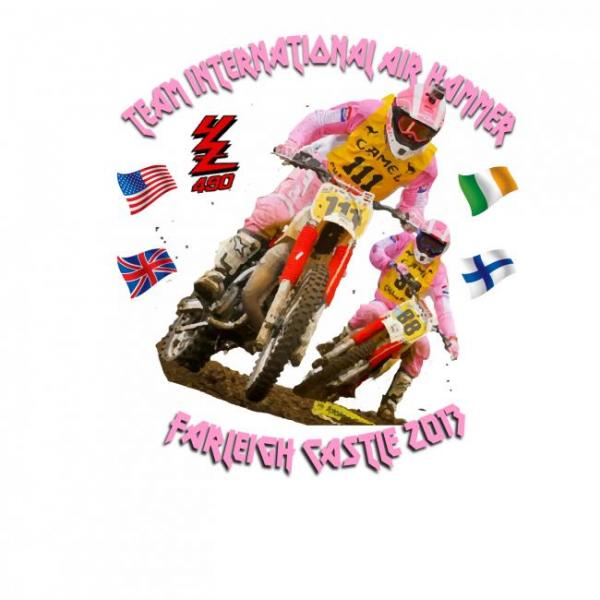 P&M Motorcycles in Petaluma California
Pro-Form Racing Exhausts and Performance Parts
Renthal Handlebars and Chain Wheels
RK Chains
Throttle Jockey Graphics
Twin Air Filters
Wiseco Pistons
Works Connection Levers and perches
Yamaha Motor Corp.
If you wish to send a donation and get an official Team International Air Hammer sticker or tee shirt (suggested donation for t-shirt: $25 and sticker: $5 includes shipping)
Paypal to: rockonhard2002@yahoo.com
Or send a check to:
Team Int'l Air Hammer
6332 Muirfield Way
Indianapolis, IN 46237
Thank you for your support!
Greg, Rory, Joanne and Mossey