It's always fun to recall the days of Jeremy McGrath's reign in our sport, which really began in 1993 when he took over supercross and held the lead for much of the next decade. Along the way McGrath won seven AMA Supercross titles and seventy-two main events—and that's not counting his dominant days in the 125 class! All told, McGrath won eight major titles in our sport, and that's a number that Ryan Villopoto is on the verge of matching if he clinches the 2013 Lucas Oil 450 Motocross Championship. So for this week's The List, we check out some of the dozens of covers Jeremy graced over the years, from all over the world.
NMA YEARBOOK
This may have been Jeremy's first cover, and it came back in his Team Green days when Ron Henricksen put him on the cover of the National Motosport Association's 1991 Competition Yearbook. By this point McGrath had won exactly one 125 SX main.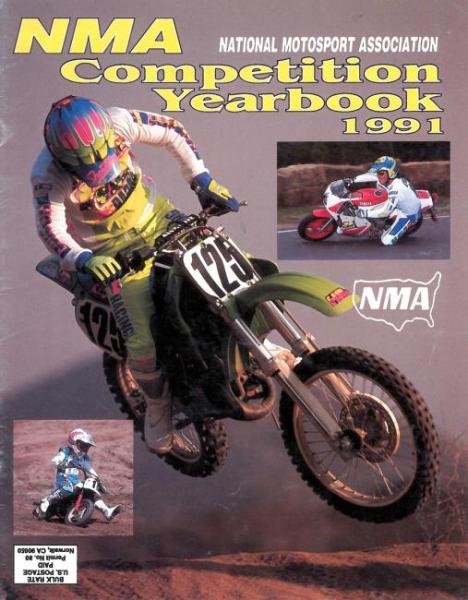 INSIDE MOTOCROSS
One of my favorite covers ever was the second issue of the short-lived Inside Motocross, featuring Jeremy—by then the biggest story in the sport—as his Team Honda mechanic Skip Norfolk shouted some instructions to him. Fran Kuhn shot this photo and some amazing portraits of MC inside.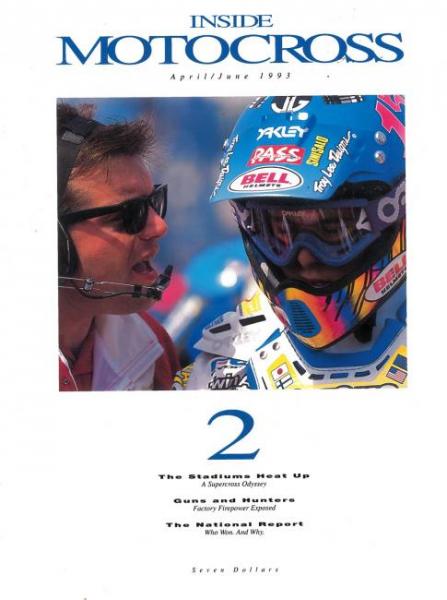 1995 SUPERCROSS PROGRAM
On the verge of the 1995 season, McGrath left Sinisalo for Fox Racing, which made the '95 Supercross Souvenir Yearbook a little outdated before it even hit the stadium vending trailers. By this point, McGrath was a two-time AMA Supercross #1 rider, working on two more in a row.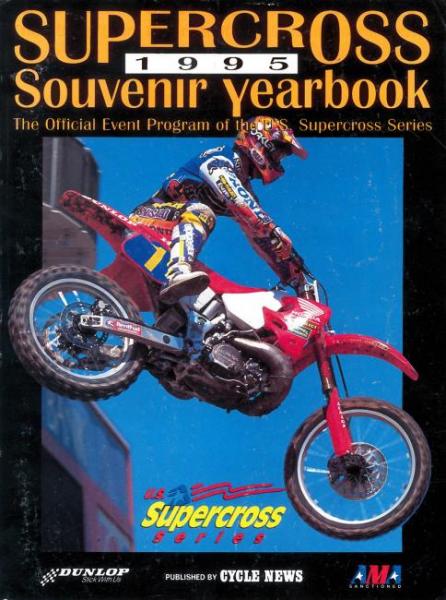 1996 SUPERCROSS PROGRAM
By the start of the 1996 season, McGrath was on top of the world, having added the 1995 AMA 250 Motocross Championship to his résumé, proving once and for all that he was not just a supercross specialist. But he was so damn good inside the stadiums that he would win the first thirteen races to start the 1996 season, a record he still shares with Ricky Carmichael.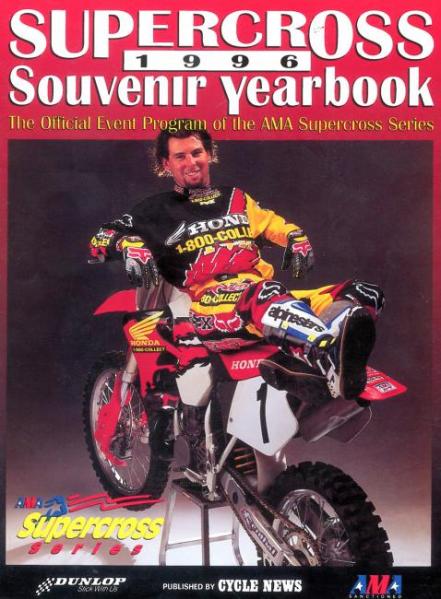 DBR
There's no way to explain just what a big deal it was that McGrath up and left Honda at the end of 1996, having won four straight supercross titles and that outdoor championship as a Red Rider. This British magazine blares out the news in its headline, though a more subtle message is the inclusion of an inset photo of Jeff Emig, Jeremy's rival and the man who would be king at the end of 1997.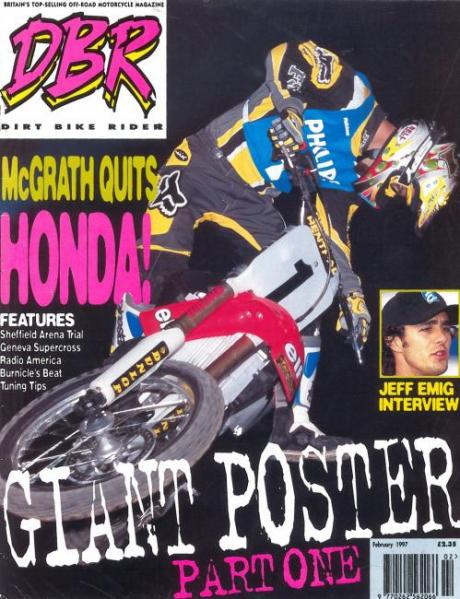 MX SPORT
Yes, there was a magazine called MX Sport, but it was in Spain, where McGrath was a big star after visits to the Barcelona and Madrid SX races, as well as dominant performance at the 1996 Motocross des Nations. This cover was one of the first to show him in yellow ...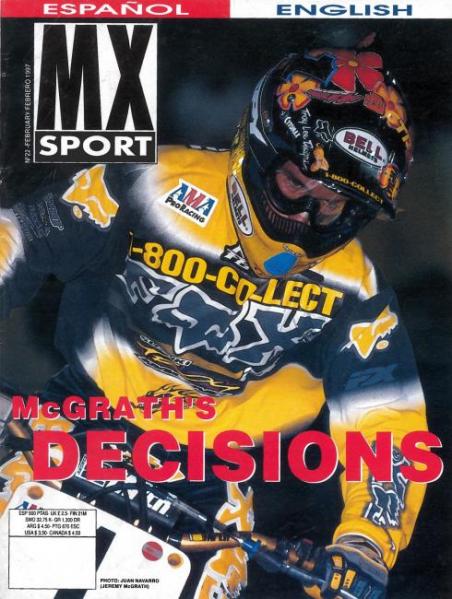 DIRT RIDER
… but it wasn't as strange as this cover! That's Jeremy celebrating his independence and having fun "free-riding" (a new term then) on his Suzuki of Troy/1-800-COLLECT RM250 for Ken Faught's cameras at Cooperland in Oklahoma. The misadventure that was 1997 and his brief time on Suzuki saw him win two main events and lose his SX crown to Jeff Emig.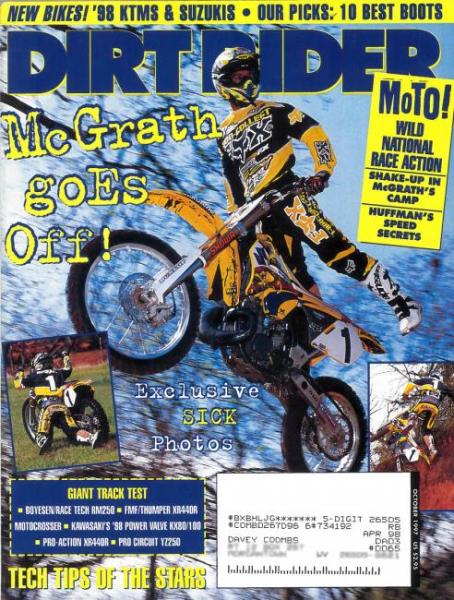 RACER X
Jeremy got off the Suzuki and onto a Chaparral Yamaha at the end of the 1997 season, then raced the Paris-Bercy Supercross on blue, just in time to land on the cover of the first magazine edition of Racer X! Chris Hultner shot the photo of Jeremy just as MC was returning to form.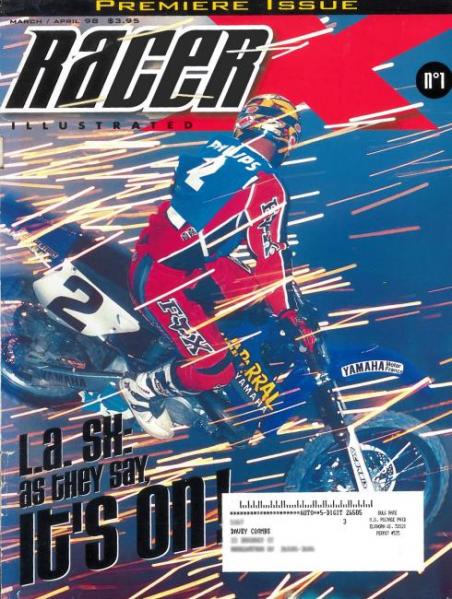 CYCLE NEWS
McGrath was on the cover of Cycle News too many times to count, but this one has meaning: it marks the last outdoor national Jeremy would ever win, as he ended up breaking his wrist after winning the Hangtown National. He was leading the 250 National Championship points when he pulled out, and he would never get back to an outdoor winner's circle.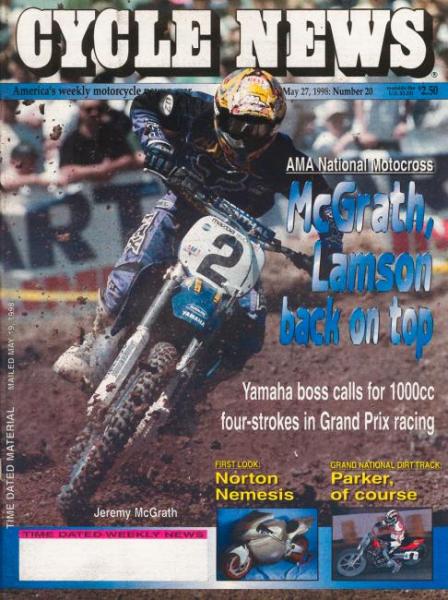 U.S. OPEN
McGrath was again featured big on a program cover in the fall of 1998, this time on a cool oversized book by Tim Clark celebrating a new event called the U.S. Open, which took place at the MGM Grand Garden Arena. The race was a blast, though Jeremy didn't win—Damon Huffman shocked everyone with the victory instead. One year later, the 1999 race would mark a big win for Jeff Emig, the man wearing the white cowboy hat. It would also be his last win.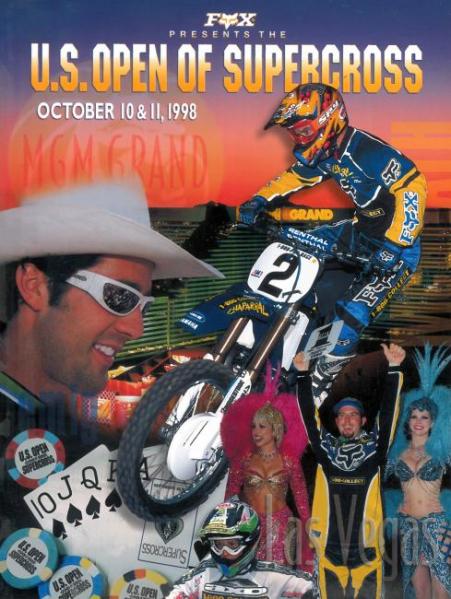 DIRT COOL
While many of us questioned why Jeremy would leave Honda in 1996, he answered well in 1998-2000 by winning three more SX titles on Yamaha YZ250s, once again reestablishing himself as the King of Supercross, a title he will always hold.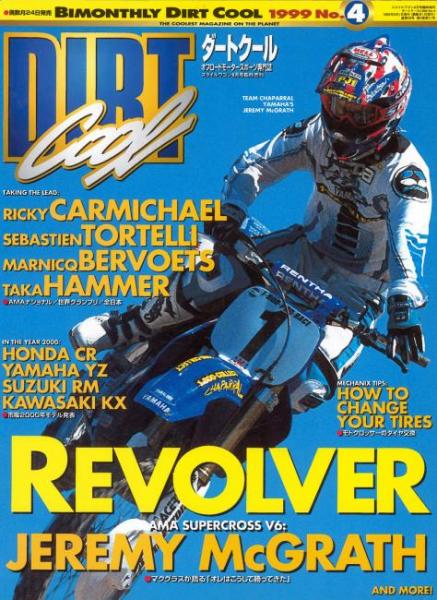 TRANSWORLD
This is the cover Jeremy would probably like to forget because of the pull quote: "I will win on my KTM." Jeremy would not win on the orange bike, as KTM was a different company back then, not quite ready to compete in supercross at a level fit for the King. He would only do two major races on the KTM, both in Europe in December '02, then announced his retirement as a full-time rider on the eve of the 2003 season.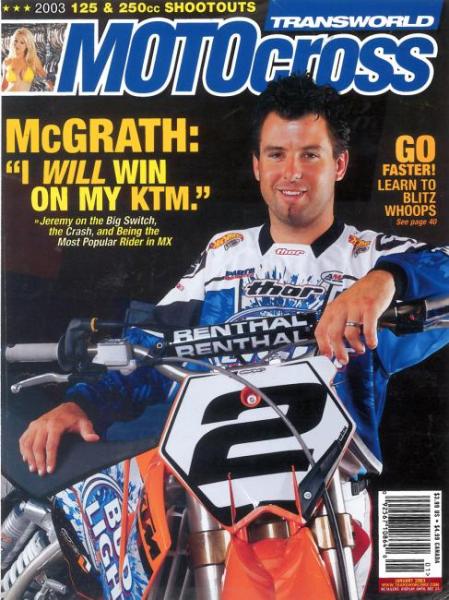 MOTO MAGAZINE
After some time off, McGrath got back with Honda on a testing/part-time racer/ambassador type of deal, and he ended up doing the occasional race overseas. This shot came from the Bercy SX in Paris and ended up on the cover of Britain's MOTO Magazine.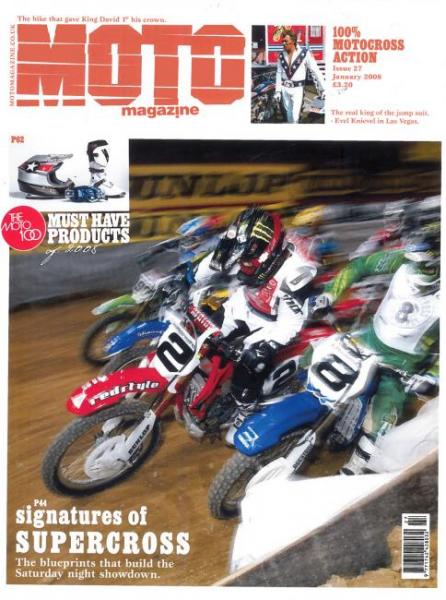 RACER X
Jeremy's last Racer X cover, in April 2006, featured a historic moment: McGrath leading the Phoenix SX on a CR250—the last time anyone has led a supercross main on a two-stroke—and his patented nac-nac, which he did on the first triple at Bank One Ballpark as nineteen other guys were thundering behind him. It was truly an epic moment!