HURRICANE MILLS, Tenn. - The 2013 Red Bull AMA Amateur National Motocross Championship presented by AMSOIL officially kicked off on Tuesday
with day one of racing from the Loretta Lynn Ranch in Hurricane Mills, Tenn. The day saw mild temperatures and occasional rainfall but the legendary Loretta Lynn's motocross track held up to produce ultra-competitive racing all day long.
For the first time in Loretta Lynn amateur motocross history, live coverage appeared online at RacerTV.com, streaming all motos taking place from 1 - 5 p.m. Highlights of the day included the return of former professional motocross star Timmy Ferry (15), who captured two moto wins on the opening day of racing.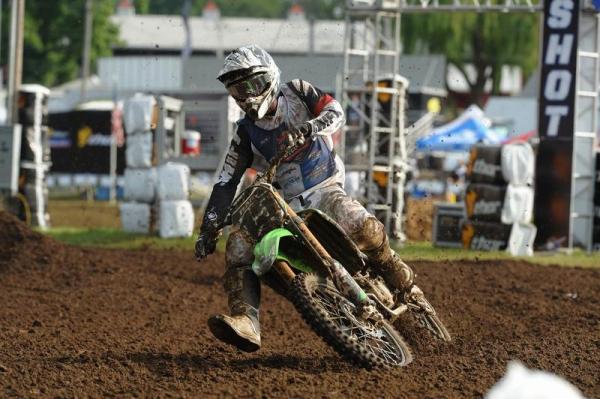 Ken Hill photos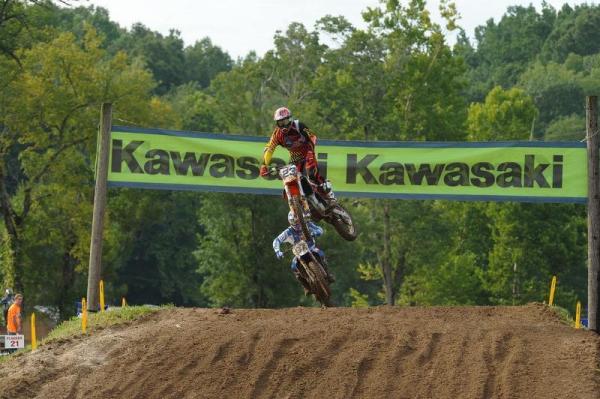 Ferry joined an all-star lineup of former pros in the Vet 35+ class, including Jimmy Povolny (23), Robbie Reynard (67), Keith Johnson (16) and more. After a few lead swaps, it was Ferry who took the Moto 1 win in the 35+ division. Ferry then went on to capture the Junior 25+ victory, marking the first multiple class winner at the 2013 National. Povolny sits 2-3 in the 25+ / 35+ races, while Reynard has a 5-2 record after day one.
The first moto of the day was the 250 C Class, where Jake Fuerst (12) captured the very first win of 2013 and his first career win at Loretta Lynn's.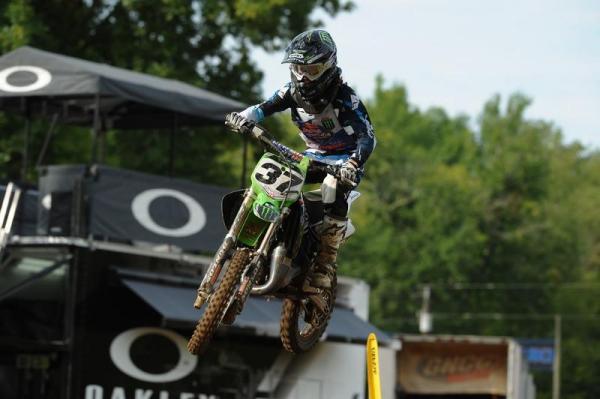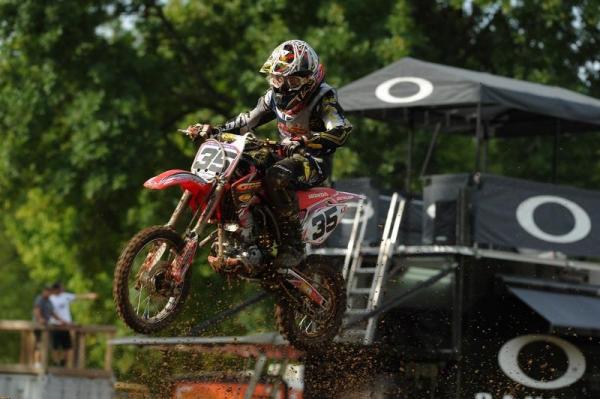 Sean Cantrell (37) and Joey Crown (35) went head-to-head in the final moments of the Mini Sr (12-14) race but it was Cantrell who came out on top in Moto 1.
Crown may have lost the win in the Mini Sr. class but the Michigan rider took the win in the Mini Sr. Limited division, holding a set of 1-2 finishes after day one of racing.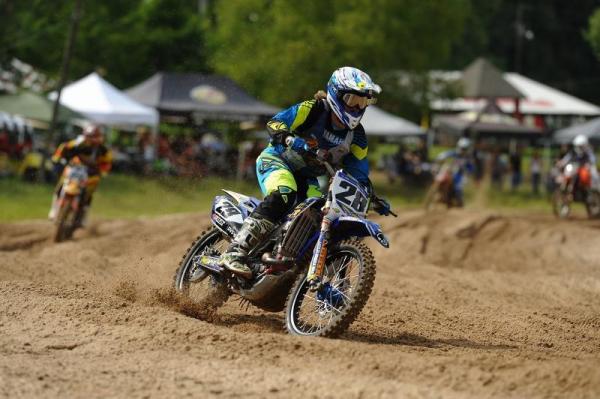 Aussie sensation Mackenzie Tricker (28) topped the Women's 14+ class but keep an eye on riders like (65) Kaitlyn Morrow, (99) Kirsten Raemisch, (12) Hannah Hodges and (51) Courtney Duncan. They're are all capable of challenging for the title this week.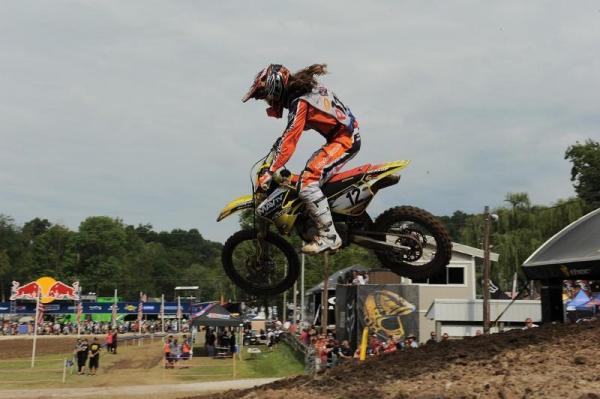 Hannah Hodges (12) is pulling double duty in the Women's 14+ and Girls (12-16) classes. She finished fourth in her rookie effort in the Women's class and dominated (12-16).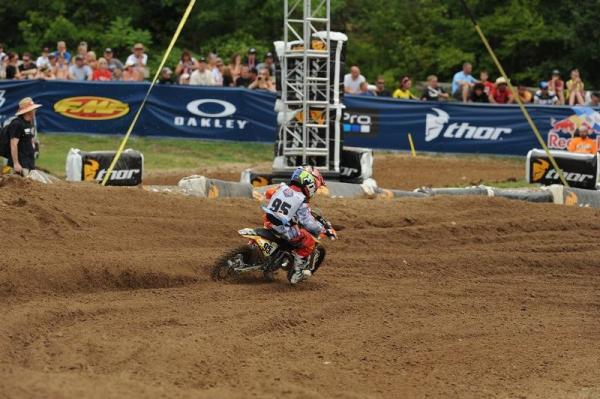 Ty Masterpool (95) grabbed the early lead in Moto 1 of the 65 (10-11) Limited class but crashed. Jace Kessler (51) managed to get past to secure the class win.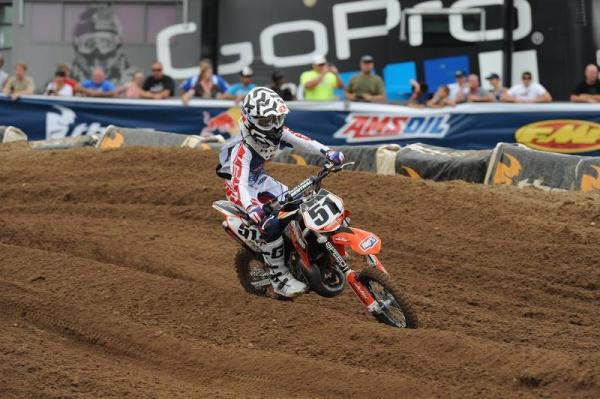 Kessler (51) and Masterpool will face each other once again on Wednesday for the first moto of the 65 (7-11) class.
There were several heavy hitters in the Open Pro Sport division, including Matt Bisceglia (95), RJ Hampshire (33) and Shane McElrath (27). It was a close battle in Moto 1 but it was Bisceglia who topped the field this time around.
Tune into RacerTV.com Wednesday beginning at 10 a.m. CDT / 11 a.m. EDT for live coverage of the day's racing. Coverage continues Thursday, Friday and Saturday, broadcast times and classes can be viewed
HERE
. To view an archive of Tuesday's race action, visit
RacerTV.com.
The 2013 Red Bull AMA Amateur National Motocross Championship presented by AMSOIL will continue tomorrow, July 31 - Saturday, Aug. 3 at Loretta Lynn Ranch in Hurricane Mills, Tenn. For more information on the event, please visit www.mxsports.com. For exclusive content and additional information follow Loretta Lynn MX on Facebook, Twitter and Instagram.