8th Annual Rowing Challenge At Loretta's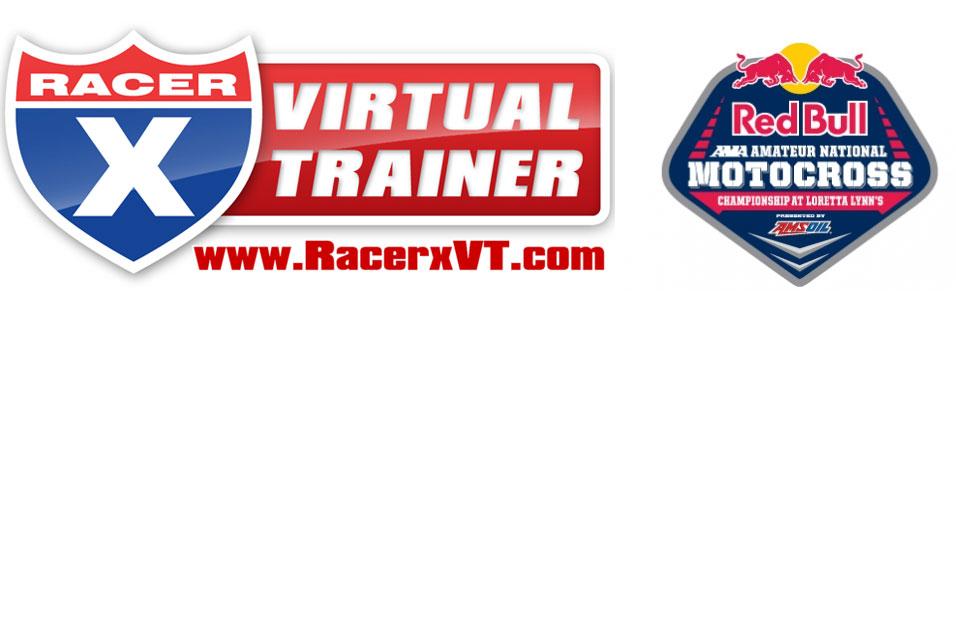 Loretta Lynn Ranch
Hurricane Mills

,

TN
RedBull AMA Amateur National Motocross Championship (Loretta Lynn's)
Amateur National Motocross Championship
For the 8th year in a row, Racer X Virtual Trainer will be on hand at Loretta's to talk about training and host the annual Concept2 rowing challenge. This year's challenge is all about pure power and involves both the Concept2 rower and SkiErg. We will crown the 2013 champion on Friday so come by early and often to set a score and improve upon it throughout the week. The challenge will be to see who can generate the highest power to weight ratio. The format is simple: row 200 meters on the C2 rower as hard as you can to obtain the highest average wattage possible. With no rest you will then move over to the C2 SkiErg and do the same. We will take the total wattage from both runs and divide by your weight to come up with an overall score. The highest score wins.
The winner will receive a Racer X Virtual Trainer pushup bar and more! More prizes will be offered throughout the week (like free access to the Virtual Trainer Premium Training Community), so stop by the Racer X dock and show us what you are made of.
Expanded Coverage
This year, Virtual Trainer will be on hand all day throughout the week to talk about training, demonstrate exercises, discuss nutrition,  and help improve your training program. We will have training equipment available for demonstration/instruction as well as discounts to the new Virtual Trainer Online store. Stop by and let us show you how to use the following training equipment to improve your off the bike program.
TRX Suspension Trainer
TRX Rip Trainer
Kettle Clamp
Roll Recovery
Indo Board
RLC Track Commander
MXDLabs Click Mount iPhone Lap Timing Device & App
Rumble Roller
Geiger Rig
Glacier Tek Cool Vest
LifeProof
A3 Nutrition Bars
Amateur Development Program
Are you an amateur rider turning pro soon? Come by and talk to Tim about the Virtual Trainer Amateur development program. This is a unique, economical program that is a hybrid between online and personal training. This is the same program used by rookie pro, Cooper Webb the last two years of his amateur career. Let Virtual Trainer help prepare you for the next level!
Racing at Lorettas?
Make sure you review these articles on heat before you go.