Spring Creek MX Park
Millville

,

MN
Spring Creek (Millville)
Lucas Oil AMA Pro Motocross Championship
Finally, Washougal is in everyone's review mirror. It was an exceptional motocross event, with a very big and boisterous crowd, some excellent racing, a rejuvenated track and facility that were downright impressive, and possibly the new favorite jump on the Lucas Oil Pro Motocross Championship circuit. We saw the local boy-done-ridiculously-well, Ryan Villopoto, finally break his rival Ryan Dungey's stranglehold on this race, and Eli Tomac got within a single point of the 250 lead, beating Ken Roczen in both motos to pull into a virtual dead heat for the red plate. The TV show's much improved, thanks to Alli Sports and NBC Sports making some tweaks to the package, and even the traffic wasn't too bad on the way out—at least not until a late afternoon accident on Washougal River Road slowed down the exodus of all those people.
All of that should have been the takeaway from a great event by the Huffman family and all the people who work hard up there in the Northwest, but it more or less got lost in the brouhaha over a terrible choice by Jeff Alessi to first use a laser light on riders in the first 450 moto, then lie about it repeatedly for the next seventy-two hours. That led to an unfortunate chain of events that almost cost Mike Alessi his ride for the rest of the season. It also led to the suspension of his father, Tony Alessi, for some time to come—first for his actions against a journalist (PulpMX.com's Steve Matthes) and then against a race official (me). After a remarkable upload of online banter and even top-shelf Photoshop artistry to shut down two big websites, Jeff finally owned up to the laser and apologized on Tuesday evening with a poignant note, which he posted on VitalMX—which made sense, because that's where this controversy really lived, and we all hope it dies there too. I was pretty bummed with the whole deal, as I've been friends with all of the Alessis for many years.
The good news is that #800 Mike Alessi, a true professional throughout this whole fiasco, is at Spring Creek with his SmarTop/MotoConcepts team and ready to get back to business. The highly respected industry veteran Clark Jones is the new team manager, and we can get back to focusing on the boiling-hot 250 championship battle, the ongoing Ryan-vs.-Ryan rivalry, and maybe even a home-race shocker by Jeremy Martin, and then everyone will head down to Loretta Lynn Ranch for next week's Red Bull AMA Amateur National Motocross Championships, which, like the Red Bull Spring Creek National, will include live NBC coverage for the first time in the history of amateur motocross racing.
Oh, wait, there was something else. A few hours after his suspension was announced, Tony Alessi went on the PulpMX Show—a surprising move that became even more of a shocker when the hosts (Matthes, Kenny Watson, and David Vuillemin) realized he wasn't there to apologize or clarify things, but to go all-in on his version of what happened. Tony said some truly baffling and unfortunate things that didn't make any sense at all, so I won't waste my time or yours trying to make sense of them.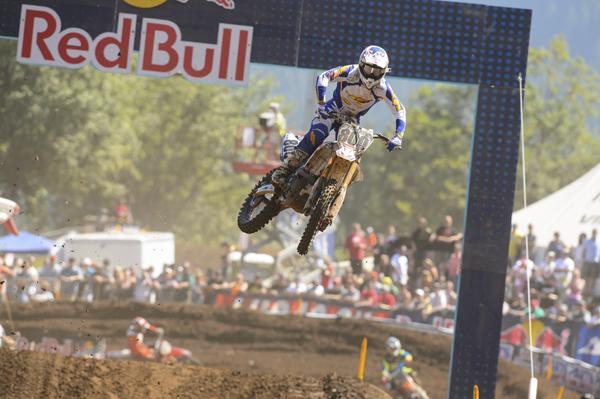 Mike Alessi is at Millville and will be racing this weekend.
Simon Cudby photo
But there was one part that I have to address: the part that MX Sports is a "drug ring" and that we're "going down in the next two years," with federal marshals being called in and all kinds of other "serious shit going on."
It must have come from Friday's discussion. MX Sports held a team managers' meeting on Friday where MX Sports and the teams discussed various topics, from scheduling to track prep, race formats. and other issues. There was also talk about introducing a more rigorous drug-testing program that would put added focus on performance-enhancing drugs. Tony was there with the rest of the paddock managers and team owners. I was the one who brought up PEDs, because it's a project we have been working on for some time. We've reached out to people with more knowledge about the types of drugs and performance enhancers we should be looking for more, and also asked for input from various industry partners, including former athletes, team managers, and team owners.
When Rick Zielfelder (Ziggy) of Factory Connection and the GEICO Honda team mentioned discussing this matter with an acquaintance who happens to be a federal marshal, he said that in his opinion, the next two years are crucial, as the sport is growing again and we need to handle the added scrutiny and the question of PEDs better than other sports (see: cycling, baseball). MX Sports agrees. More stringent drug testing falls in line with the general mission of escalating motocross to a higher level, just like we did with other measures, from concussion testing to the push for live television broadcasts from every round.
But somewhere in between that Friday afternoon meeting and Monday night's PulpMX Show broadcast, some of the things discussed by Ziggy and myself and others in that meeting got all jumbled around in Tony's mind, and in his irate mood he let forth a tapestry of false accusations concerning some pieces of some of what was discussed—just not the right pieces, and none of them in the right places. Not even close.
For the record, there is no "drug ring" at MX Sports, just as there was no assault of Jeff Alessi, no charges pressed, and no question as to what happened at Washougal. There's no Tony Alessi at these races anymore, either.
HOW TO WATCH (Chase Stallo)
Round nine of Lucas Oil Pro Motocross from Millville, Minnesota, will air live across FUEL TV, NBC, and NBC Sports Network on Saturday. Live coverage on FUEL TV begins at 1:00 p.m. Eastern with first motos of both classes. NBC (not NBC Sports) will air live coverage of the second 450 moto beginning at 3:00 p.m. Eastern. NBC Sports Network will air live coverage of the second 250 moto beginning at 4:00 p.m. Eastern. Make sure to follow Racer X on Instagram and Twitter (@racerxonline) for in-depth coverage from the pits.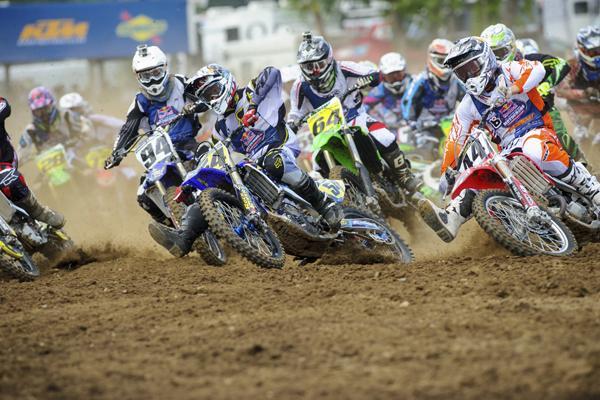 For the first time in history the Red Bull AMA Amateur National Motocross Championship at Loretta Lynn's will be shown live on network television.
Simon Cudby photo
HOW TO WATCH LORETTA LYNN'S (Jen Kenyon)
There are several things to be excited about as we head into the 32nd Annual Red Bull AMA Amateur National Motocross Championship at Loretta Lynn's but perhaps the most impressive feature this year is the breakthrough live coverage—on network television and online—happening all week at the Ranch.
The 2013 National will feature live race coverage of all 36 classes on RacerTV.com beginning next Tuesday through Saturday, culminating with the first-ever live network television coverage on NBC, Saturday, Aug. 3, at 3 p.m. ET / 2 p.m. CT.
The Loretta Lynn MX live show will stream on RacerTV.com Tuesday from 1-5 p.m., Wednesday 10 a.m. – 4 p.m., Thursday 1 -5 p.m., Friday 1-5 p.m. and Saturday 8 a.m. – 1 p.m.
For more information, visit the MX Sports website.
THE NUMBER: 1 (Aaron Hansel)
Red Bull's Ken Roczen and GEICO Honda's Eli Tomac are extremely close. Of course, you won't see them catching a matinee together or cruising through the park on a bicycle built for two, because when we say close, we're talking about the single point that now separates the them in the Lucas Oil Pro Motocross Championship after Eli Tomac laid down a perfect 1-1 day at Washougal.
A quick look at the stats through the first eight rounds reveals that they aren't just close in points either. They're tied in moto wins with seven apiece, while Tomac has three overall wins to Roczen's two. Even their stat for laps led is close, with Roczen's 109 edging Tomac's 103.
With the two seemingly so evenly matched, and Roczen clinging to the red number plate by a mere point, what better race for things to come to a head than the Red Bull Spring Creek National? With its unique collection of diverse obstacles and terrain that include off-cambers, steep up and downhills, hard pack sections riddled with sharp chop and torturous, hip-deep sand whoops, it's the perfect stage for the duo to put on what could be the battle of the year.
With the two so close, we can't even begin to make predictions, but we do know that someone's leaving Millville with the red plate. But will it be Roczen again or Tomac?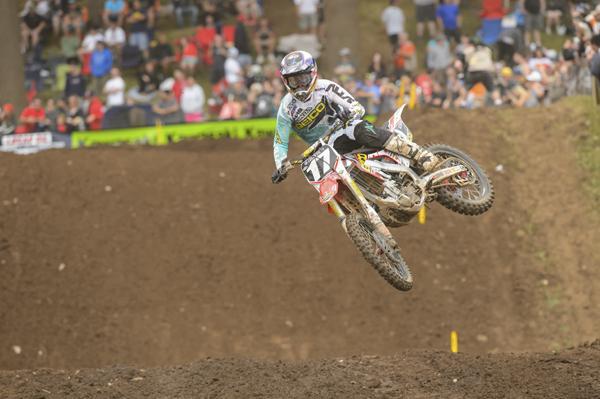 One point. Four rounds. Two riders.
Simon Cudby photo
ANOTHER NUMBER – 5 (Aaron Hansel)
If you were paying even a little bit of attention to the sport in the week leading up to the Peterson CAT Washougal National, you knew that Ryan Villopoto had never won in front of his home fans, thanks largely in part to Ryan Dungey's fantastic performances there. Before last weekend, Dungey had a five-race win streak going at Washougal, and it was even the site of his first National win back in 2008.
Now, with the Lucas Oil Pro Motocross Championship leaving Villopoto's home track and descending upon Dungey's, Spring Creek, Dungey's got another streak to protect. After winning his first national at Washougal in 2008, he took the second win of his career at Spring Creek one round later, and he hasn't lost there since. Currently, he holds a five-race streak (over two classes) at the facility. Villopoto, on the other hand, has only one there once ('07) and has only raced at Spring Creek four times. That's a lower number than Dungey's Spring Creek win tally!
Dungey will no doubt have his hands full with Villopoto tomorrow, but we've know what racing in front of his home fans does for Dungey. Remember earlier this year at the Minneapolis Supercross when Dungey tracked Villopoto down and passed him for the win? If the 450 motos are anything like that, we're in for quite a race!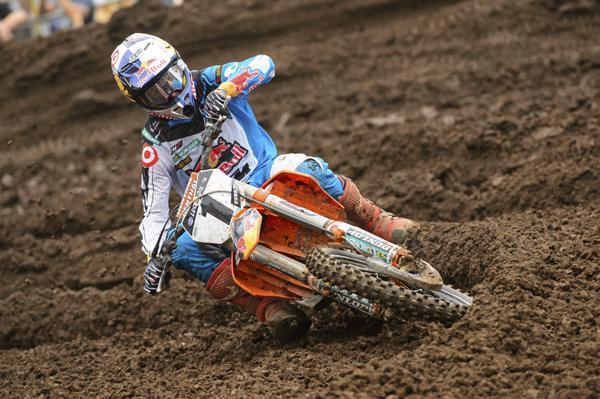 Dungey goes for six straight on Saturday.
Simon Cudby photo
Lasergate (Steve Matthes)
It's been a very eventful week for me. Regrettably, I became part of the story this week for reporting the news at Washougal, and from there, my Twitter, email, and phone absolutely blew up. And the PulpMX Show on Monday was something else altogether. When MCR owner Mike Genova asked if he could come on and follow that up with Tony Alessi, well, I really didn't think it would go down the path it did. And in lockstep with other "scandals" in the world, people couldn't get enough of this. My website crashed a few times with people trying to listen to the PulpMX Show. All in all, who ever thought Kenny Watson would be a voice of reason? Somewhere, Duke Finch just passed out.
No more Lasergate talk from me. I'm completely lasered out, and I'm not even sure that's a word. I'm just glad that Mike Genova decided to reverse his decision and take Mike Alessi racing for the rest of the summer. Both Mikes are people I like and respect, and I'm glad they'll both be out there.
As DC mentioned above, there are thoughts and plans in place to expand the current drug-testing program to go more in-depth, and in my opinion, this is a big step forward for the sport. It's a gnarly endurance and strength sport and with millions of dollars on the line; I'm sure there are a few people that are doing things they shouldn't be. After all, as we've seen in almost every other sport, PED use is out there, and we as a sport should be trying to do the right thing and test our athletes.
Somehow this discussion made it to Villopoto's ears, and on the Monday PulpMX Show (on top of everything else, this was also brought up). RV wasn't happy that anyone would think he was doping (let's face it: all the winners are always accused by those who have no proof. Thanks a lot, Lance Armstrong) and offered up the following: If anyone wants to put up 100K that he's dirty, he'll put up the same amount and take whatever test that person wants. Yes, he was that upset about all of this talk.
Things got nuttier from there as Mitch Payton was listening and called in with the perfectly logical thought: "If people think these top guys are dirty, well how come they were all winners and champions from when they were 8 years old? Were they doping then?" Of course, that ended a lot of talk right there.
We'll have another show this Monday over on Pulpmx.com but I promise you it won't be as good as this past Monday's show. That just isn't possible. But we'll always have Washougal.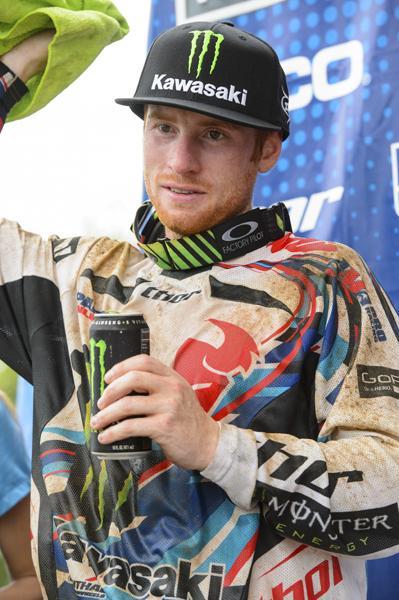 Will Villopoto put a halt to Dungey's streak?
Simon Cudby photo
PRO PERSPECTIVE (Jason Thomas and David Pingree)
JT: Spring Creek has to be another shining beacon of hope on Ryan Dungey's yearly calendar. Since making his debut in 2006, he has always been successful and dare I say dominant at his hometown national. But now Villopoto has him on the ropes. Sure, 25 of those points were due to a bike failure, but even without that mishap, he would still be down a sizable gap. With four rounds left on the schedule, Dungey needs to win and win now. If he can string together some overall wins and then hope for disaster to strike the points leader, there is still a chance at this title.
Fortunately for him, we are entering his go-to race in his home state of Minnesota. He has shown the ability to straight-up beat RV2 at Millville, and he will need to do just that starting tomorrow afternoon. Hometown races carry a lot of pride, and Dungey won't want to let his legion of fans down. Every year they can be heard chanting for the local kid from Belle Plaine. To get back into this points fight, he needs them to be screaming louder than ever when all is said and done Saturday afternoon.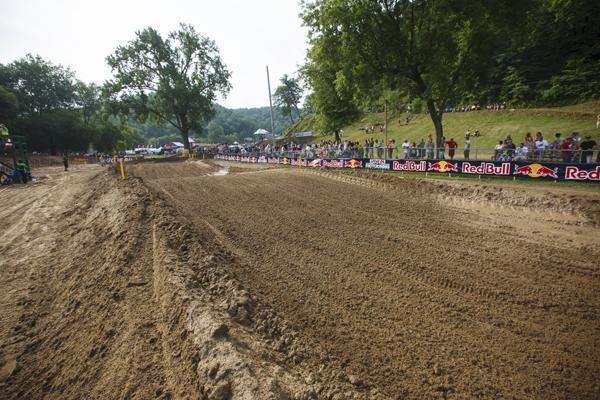 The sand whoops will play a factor tomorrow.
Simon Cudby photo
PING: I'm not sure if Dungey still believes he can win this title straight up or not. Honestly, you'd have to be a little delusional if you thought you were going to beat RV in every single moto from here on out, which Dungey would have to do. Still, anything can happen in this sport, and with one DNF from Villopoto, Dungey could be right back in this. I'm sure he and DeCoster have had that discussion this summer.
Dungey is likely taking it one race at a time, and he has to feel good about going back to Millville, where he has plenty of fans and a lot of laps on the track. As JT mentioned, Dungey has a good record here, and if there is one track he can beat RV on in a heads-up fight, it is Spring Creek. Dungey doesn't really hit the panic button. He remains steady and solid, turning in respectable finishes every single weekend. There's no need to change that now. So while he may ride with a little extra aggression in front of his home crowd, much like he did at the Minneapolis SX this year, you can count on him to put up regular podium finishes throughout the summer.
NEWS FROM AROUND THE WORLD (Chase Stallo)
As reported earlier this week the French Federation has announced its 2013 Motocross of Nations team with one glaring omission: Marvin Musquin. "It's a complete shock to everyone," French journalist and LeBigUSA.com editor Stephan LeGrand said. The French squad will consist of Gautier Paulin (MX1), Jordi Tixier (MX2, and Christophe Charlier (Open).
Michael Leib is headed back to Europe … again. The California native, who's never competed in Lucas Oil Pro Motocross, will race the German and Czech GPs with Honda Gariboldi.
In news from Down Under: Jackson Richardson, currently twenty-second in 250 Class points, has returned home to work on his visa before returning next season. Richardson was not planning on racing back home but was signed earlier this week by Carlton Dry Honda to fill in for Josh Cachia. He will compete in the remaining rounds of the Australian Nationals. Carlton Dry also announced this week that Gavin Faith, who rode the 250SX East Region for MotoConcepts, will return to the team to defend his Australian Supercross title later this year. Meanwhile, former JDR/J-Star KTM rider Tye Simmonds, who raced supercross and motocross for the team in 2011 before returning to Australia, has announced his retirement from professional racing.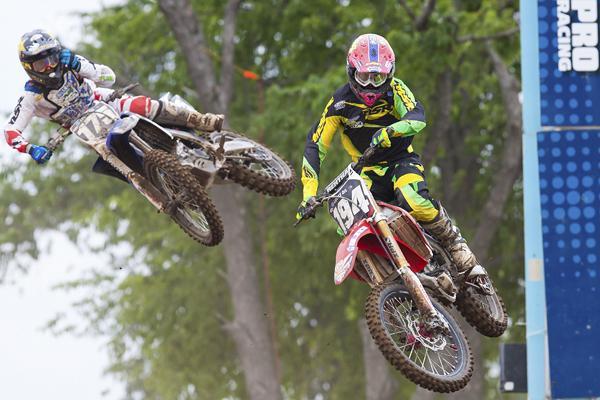 Jackson Richardson will race the rest of the Australian Nationals with Carlton Dry Honda.
Andrew Fredrickson photo
HEY, WATCH IT!
Racer X Films: Washougal Remastered
Racer X Films Spotlight: Mike Alessi
Racer X Tested: KX85 and KX100 Intro
RANDOM NOTES
Be sure to stop by the Racer X booth at Spring Creek this weekend to pick up your 2013 event sticker and check out our special subscription offer! You can get 13 issues of Racer X plus a Kevin Windham drawstring bag for only $20!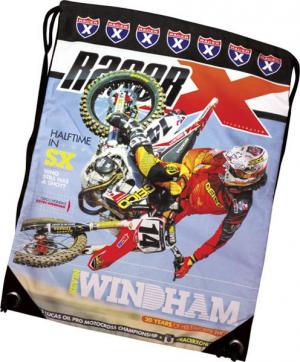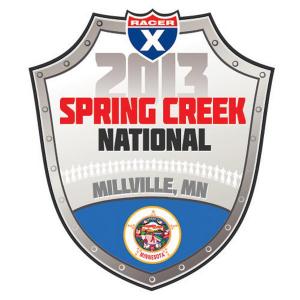 Did you get an all-day pit pass? There's still time! For only $40 you get an all-day pit pass plus a one-year subscription to Racer X. Order yours now here.
Racer X has already signed up for the inaugural American International Motorcycle Expo (AIMExpo), and now you can too, because consumer tickets are now available at www.AIMExpoUSA.com. ($15 for adults, kids 12 and under get in free, but accompanied by an adult). According to today's release on the tickets, "Consumer days at AIMExpo take place October 18-20 and provide motorcycle enthusiasts the chance to see and experience the newest products for 2014 through launches, exclusive showcases, riding demos and more. All categories of motorcycling will be represented by hundreds of participating companies."
As Larry Huffman might have shouted in one of those classic old supercross commercials, "Be theeeeere!"
That's it for the ranch, where I have been mowing grass, working on the track with Marc Peters and Jeff Russell and the gang, and watching the amateur families roll into what I hope will be another amazing race. Thanks for reading Racerhead. See you at the races.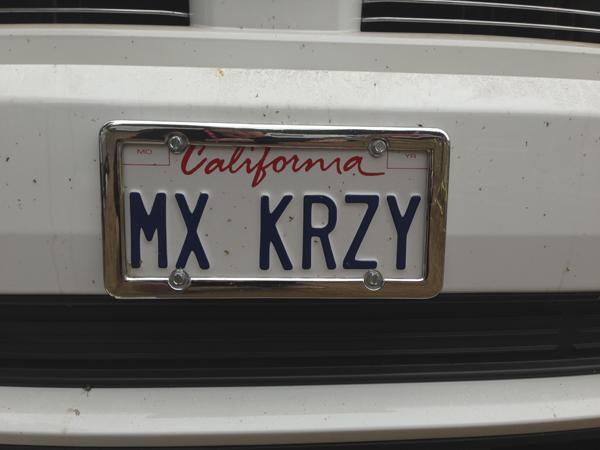 DC photo