811 Foundation Training Camp
Rochester Hills, MI (July 15, 2013) – After celebrating America's favorite motocross national this past Independence Day weekend at RedBud MX, riders and their families joined the 811 Foundation for their first Rider Training Camp at Baja Acres in Millington, Michigan on Monday, July 8, 2013.  The event provided riders with a fun and safe environment—learning valuable lessons from some of our sport's foremost athletes, trainers, and motocross experts.
"We couldn't be happier with the riders and families who turned out for our inaugural event, or more impressed by the way our friends in the motocross industry represented the 811 Foundation and its mission for fostering smarter, safer riders", said 811 Foundation President Bill Lichtle. "Josh would have been very proud."
The 811 Camp comes in the wake of a 2-year celebration of Josh Lichtle's memory, Bill's brother and 27-time amateur motocross champion who passed away on July 4, 2011 after suffering the effects of a heat stroke he sustained while racing the RedBud pro motocross national.
In support of the Lichtle family and their cause, prominent supercross and motocross racers Davi Millsaps and Nico Izzi were joined by Jacob Saylor and Brandon Mays to provide coaching for nearly 50 riders who signed up for the camp.  Each rider taught important riding techniques at different stations spread throughout the Baja Acres facility.
"The 811 camp was a good camp. It taught kids the basics and fundamentals of the sport and, not only that, but also awareness of health, nutrition, hydration, and strength", said camp instructor and Rockstar Energy Suzuki rider Davi Millsaps.
Rotating between each station, riders were able to gather in the 811 pavilion and soak up knowledge from various seminar speakers before advancing to the next station.  Speakers included RacerX Virtual Trainer contributor Kim Wathen who spoke about the importance of hydration and nutrition; Hookit.com speaker Jacob Saylor advocating rider fellowship and personal branding; and Tech-Care's Tim Bennett on bike setup and maintenance.
"The 811 foundation camp was a complete success", said Nico Izzi.  "I personally couldn't give enough back to my big brother Josh and our sport with passing on our knowledge to the younger riders so they can get through the sport as safe as possible."
See what other camp instructors and riders had to say about the inaugural 811 Camp and join the discussion on the new 811 Foundation website, www.811Foundation.com.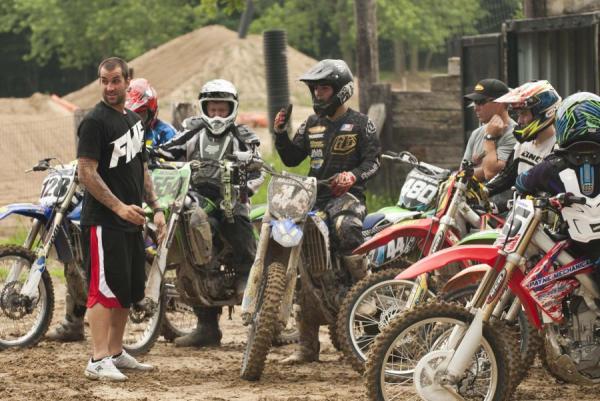 About 811 Foundation
The 811 Foundation is a Non-profit organization committed to raising awareness on the serious dangers of dehydration and heat exhaustion in motocross racing.  Our mission is to provide the best education and resources available to amateur motocross racers in an effort to reduce the occurrence of injury and death due to dehydration and its damaging effects on rider performance and overall health. For more information please visit www.811Foundation.com.