Motorcycle Superstore Bell Helmet Program
Motorcycle Superstore Bell Helmet Contingency Program
Application Deadline Closes Monday July 15
MEDFORD, Ore.
– The Motorcycle Superstore Bell Helmet contingency program has proved to be a huge success – and there are still a few days left to present your application as the program deadline date is Monday, July 15.
To participate, racers must wear a Motorcycle Superstore/Bell Moto 9 helmet, available through the Motorcycle Superstore Rider Support application program by clicking here for the online application. There are only a few days left to enter.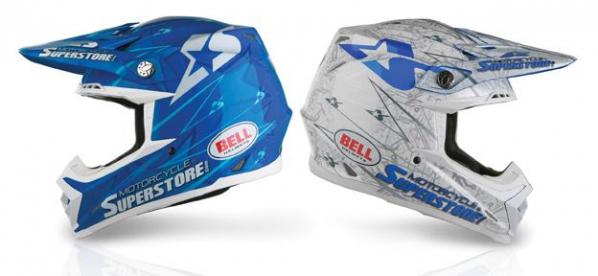 Here is how the program works:
Rider must be accepted to compete in this year's Red Bull AMA Amateur National Motocross Championship at Loretta Lynn's Ranch.
Rider selection is based solely on the discretion of Motorcycle Superstore. Not every applicant will be accepted.
Rider must wear the official Motorcycle Superstore/Bell Moto 9 helmet to qualify for contingency payment.
Rider will need to purchase the helmet at the discounted rate.
Additional sponsor stickers cannot cover the Bell or Motorcycle-Superstore.com logos on the helmet.
Accepted riders will be contacted by phone and payment will be collected through Visa, MasterCard, Discover or personal check.
Contingency will be available to every class except 51cc Stock Limited, 51cc Shaft Drive, 51cc AMA Stock 1, and 51cc Stock 2.
Contingency will be paid in the form of Motorcycle Superstore gift certificates with the following payout schedule: first place, $500; second place, $400; third place, $300; fourth place, $250; fifth place, $200; sixth place, $150; seventh place, $100; eighth place, $100; and ninth and 10th place, $50.
Riders under 18 years of age will need a parent or legal guardian's approval.
Deadline to receive applications is July 15. Riders will be notified starting July 9. Helmets will begin shipping July 10.
For more information, email: tim.clark@motorcycle-superstore.com.