Ride JBI is excited to announce the arrival of SKF PSF Fork Seal Kits. With the introduction of the new KYB Pneumatic Spring Fork (PSF) last year a high quality fork seal is now more important than ever before to maintain correct fork air pressure.
The SKF PSF Fork Seal Kit Features…
1 SKF Wiper Seal, 1 SKF Oil Seal, & 1 SKF Seal Retainer Clip
New self lubricating compound decreases seal stiction (friction)

More than 20% reduction in friction compared to standard seals
Superior sealing performance
Longer seal life and durability

Benched tested over 1 million cycles
Less worrying about losing air pressure from faulty seal
Exclusively designed for KYB PSF Forks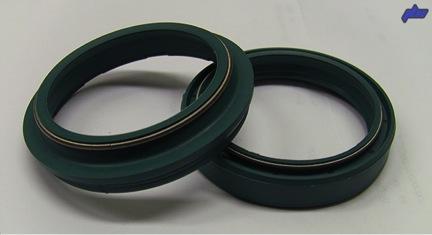 Visit Ride JBI at www.RideJBI.com for a more in-depth information & video of the SKF PSF Fork Seal Kit and also see why we are quickly becoming your #1 source for suspension parts!