6D Releases the New 'Hornet' Graphic
6D Helmets is introducing a new graphic to their ATR-1 helmet collection today. The 6D ATR-1 is the most technologically advanced off-road competition helmet available today. The Hornet is a more traditional 'race' style graphic and will be available in three color combinations, Red/Black, Blue/Black and Green/Blue, all finished with a super hi-gloss clear-coat finish. The Hornet was inspired by the F18 Hornet jet fighter and sports a small image of the attack plane on the graphic. The Hornet graphic will be available in Medium and Large immediately. All other sizes will be available at a later date this summer.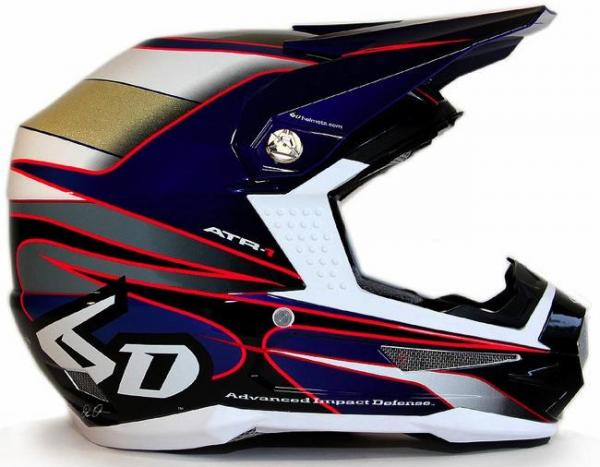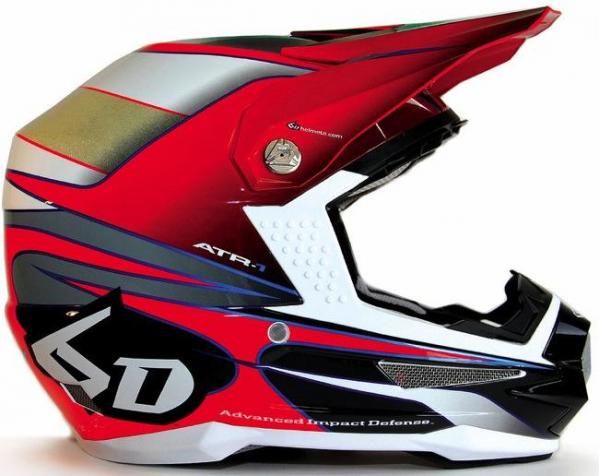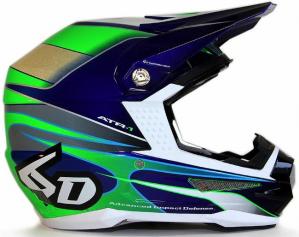 6D ATR-1 Features:
ODS™ ( Omni-Directional Suspension™ ) Technology reduces angular acceleration & improves low-threshold energy compliance significantly.
Air-Gap Technology™ improves helmet ventilation
Shell – Advanced aerospace carbon fiber, composite fiberglass and Kevlar - is light & strong.
Emergency Release Cheek Pads
Exclusive Sternum Pad
Shear-away Visor Screws
3-year limited warranty
Exceeds DOT and ECE standards
About the 6D's ODS Technology: The 6D ATR-1 off-road motorcycle helmet makes an entirely new helmet technology available to the athlete. 6D's 'ODS' (Omni-Directional Suspension) technology is designed to be more compliant against lower-threshold energy impacts, while still providing all of the necessary protection required to manage an extreme impact. Additionally, the 'ODS' system significantly reduces critical angular acceleration providing unmatched protection to the athlete; a function traditional helmet designs are not equipped to address.
Visit www.6dhelmets.com for more information.