Mechanicsville, MD
Budds Creek
Lucas Oil AMA Pro Motocross Championship
Vince Friese has become an enigma of sorts. His brash, aggressive, antagonistic, take no prisoner demeanor on the track has been heavily criticized. Critics have come from all angles, something Friese acknowledges, but feels his intentions are being misconstrued. So why does he ride the way he does?
"I'm out there trying to fight for every position I can and ultimately make a living and try and make a career out of it," Friese said. "If those other guys don't want to fight for it as hard as I do it's fine, I'll just let them take the easy way out and I'll make the money. If it was time trials that would be one thing, but we line up on the gate and race for a reason.
"I feel like some guys are way too nice for what we are out there doing and the amount of money we're making and the amount of money each position is worth," he continued. "I'm never trying to hurt anyone. I've never in my career hurt someone by running into them and intentionally taking them out. That's not what I'm trying to do."
Hailing from the small Midwest town of Cape Girardeau in southeast Missouri, Friese was a late bloomer in the amateur ranks. He didn't win his first Loretta Lynn Amateur National Championship title until 2007 (B Class) with his second, and last, coming a year later (A Class) before his professional debut in the summer of 2008.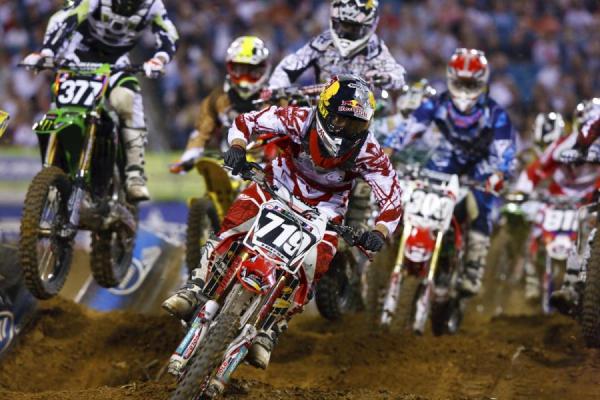 Friese was signed by MotoConcepts in 2009.
Simon Cudby photo
Friese was picked up by the little known (at the time) MotoConcepts team for the 2009 season, a team with which he stayed with until the start of this season. But the road was not always smooth, as Friese was sent down to the "minors" in 2011.
"Vince is a good kid and was given a chance to be part of the team but didn't perform as expected," MotoConcepts owner, Mike Genova said of the decision back in 2011. "Vince only made two main events out of the first eight races. It was previously and mutually agreed before the season started that keeping the ride would be based on his performances."
Instead of dropping Friese outright, they kept him on the road with reduced support. A PR from a few years back explained the situation. "The MotoConcepts team will be providing Vince with a practice bike and the race bike he has been using since Anaheim 1 plus the parts he needs to get all the way to the season finale in Las Vegas" says David Vuillemin, [then] MCR team manager.
Friese did okay in the MotoConcepts Minors, and stayed with the team through the 2012 season. But four years with any team is an eternity in this sport, and it was time for Friese and MCR to part ways. So how did a rider that was sent down to the minors just over two seasons ago, and was known more for his on track incidents than his results, resurrect his career in 2013?
"Honestly, I think it's because I got to have a lot of say in my program," Friese said. "I had Slaton and TUF helping me out [in supercross] but for the most part I ran whatever parts I wanted to run and worked with what companies I wanted to—I had that option for myself. I didn't have a team telling me, "Hey, this is the way it's going to be and this is what you have to deal with" which is something I don't work with too well with at times."
Friese had spent his entire career with MotoConcepts, but transitioned to a Slaton and TUF Racing backed program for 2013. A switch Friese felt was needed.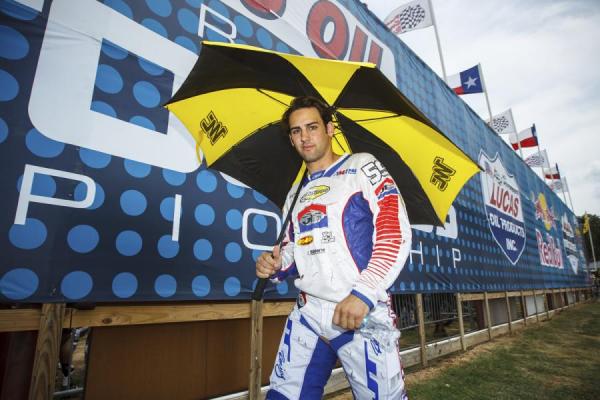 The Missouri native spent four years with MotoConcepts before he and the team parted ways before the 2013 season.
Simon Cudby photo
"I was at MotoConcepts for a few years and it's good to get comfortable somewhere but at the same time I think it's good to make a change and not get stuck in the same pattern every year," Friese explained. "I felt like I was getting a little stale at MotoConcepts, just collecting a paycheck and going racing and not striving too hard to make that progress.
"I was in charge of everything this year," he continued. "In the long run I like it better and I think it proved in my results that it worked better like that. I think it keep me more focused into dirt bikes. Usually I would go ride for the day, do my workout and then give my bike back to the team and they would take care of it and I would do my thing for the rest of the day. This year it was all day long. If I wasn't riding my bike or working on it I was on the phone ordering parts or getting something done so I could go riding the next day or the next weekend. "
In the weeks leading up to the 2013 250SX East Region opener in Dallas, Friese talked openly about finishing inside the top five in points—a far cry from his previous best of fourteenth overall.
While the barrier seemed high, Friese quieted the critics with a career best fourth overall in points in the 250SX East Region while also finishing twentieth in points in 450SX while only competing in seven races.
"For me riding the 450 was about getting some track time and some money." Friese said of riding both classes in Monster Energy Supercross. "I live right here in Southern California so all the Anaheim races and Phoenix and San Diego are all really close and you can make two to three grand a weekend so it's hard to pass that up."
A career year in supercross caught the attention of Munn Racing KTM, which signed Friese for the 2013 Lucas Oil Pro Motocross Championship.
"Getting on the KTM has been a change up," Friese admitted. "I didn't have too much time on the bike and time to get it dialed. Luckily it was a good bike right off the back and I had Race Tech out at the track everyday with me.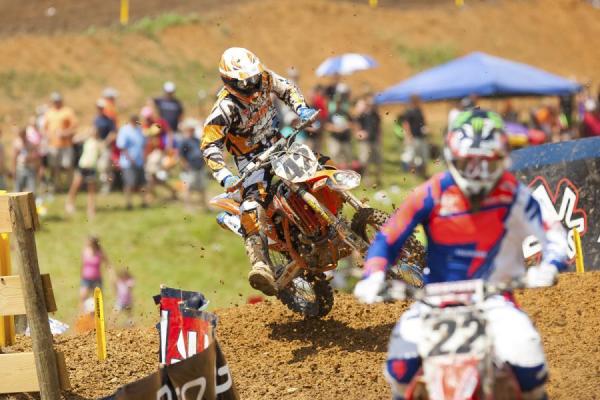 Friese was signed by Munn KTM after the 2013 supercross season.
Andrew Fredrickson photo
"Obviously we are still making adjustments to make me more confortable, but so far I've been happy with the transition," he continued. "It definitely threw me a curveball getting ready for the outdoors in comparison to the guys I'm racing. Some of those guys have been on the same brand for years now and they have it pretty dialed in."
Munn KTM is a small privateer team based out of Texas that is owned by Chip Munn—a KTM dealership owner—that, according to Friese, is trying to become more established.
"I definitely think they are trying to grow the team," Friese said. "I don't want to speak for Chip but everything he has said to me it seems like they are trying to take a step forward and I think it's pretty cool to be part of a new team that is growing."
The team recently brought on AQUAhydrate, a high-performance water drink company, as a drink sponsor, which is a big gain for the small team. Like MotoConcepts previously, Friese is hoping he is able to grow with the team.
"I think part of their growth was bringing me on for outdoors," Friese said. "I think they are trying to get bigger and become a more established team and they are doing a pretty good job of it."
Vince Friese has developed beyond what many imagined this season, and he's now becoming known as much for results as for rough riding. In 2013, his results have been good enough to speak for themselves. But doesn't mean he's finished striving for more.
"If I'm not making progress then I'm not happy," Friese said. "I think this year is the most progress I've made in my career. Next year I want to be even better than this year."