As his livelihood, his career, what he worked so hard to get back laid stretched across two hundred yards of highway, all Drew Gosselaar could think about was how lucky he was to be alive. Gosselaar, his mechanic, Ryan Calka, and his fiancé where traveling from Colorado to Tennessee for round three of the Lucas Oil Pro Motocross Championship. They decided to drive through the night, but only made it to Illinois. As they drove down the highway their trailer began to sway, eventually, luckily, coming unhooked, smashing across the freeway. Everyone was safe, but all of his belongings—including his race bike, fuel, oil, chemicals, you name it—had been destroyed.
Injuries have stunted a once promising career for Gosselaar, who comes from a long line of racers. His father Mike is a former factory Honda and Suzuki mechanic, and current TwoTwo Motorsports technician, while his brother Chris is a former professional racer. Numerous surgeries over the years have kept Drew away from professional racing since 2010. He returned at 2013 Lucas Oil Pro Motocross opener and has qualified from three of the four Nationals this season in the 250 Class, but his future in 2013 is now uncertain following this tragic accident.
Racer X: We got an email from your mechanic this week informing us that you guys had some problems en route to Muddy Creek. Can you fill us in on the details?
Drew Gosselaar: We were driving from Colorado to Tennessee and we were going to stay in St. Louis, and it was probably around 11:30 at night and we decided to keep driving so we could make it to Tennessee so I could get some riding time in on Tuesday. We were going through Illinois and we were going up a hill and passed a semi and when we were going back down there was another semi and there were a lot of rock walls around and I'm not sure if we got a cross wind or what but it sent our trailer into a really bad sway. We were completely sideways about four times and I thought we were dead because there were walls on each side. Luckily the trailer popped off the truck and we shot across the freeway into the ditch and gathered ourselves for a second. We went across and saw everything that I owned basically thrashed. My bike went flying through the wall. My race bike was torn apart so it was completely full of dirt and grass and everything. We gathered as much as we could, but everything was pretty much ruined—my parts, my race gas, everything. It looked like a tractor had run over the trailer. Everything was scattered for about two hundred yards.
All we had was a truck, so I gathered as much as I could and the tow company said we could put the rest in their trailer since the towing yard was right next to our hotel. When we went back to the towing yard, they said that they had all of our stuff but we couldn't get it out because it was a wrecking crew and it would be three thousand dollars to get it out. The worst part is, my mechanic was driving the car and he wasn't on the insurance list so I had to pay three thousand dollars out of my racing fund and another five hundred dollars to rent a U-Haul to drive to Georgia to drop my other stuff off and then drive to Mississippi to pick up a trailer from my mechanic's parents. I think that whole week I spent six to seven thousands dollars, which was pretty much all my racing funds. Anyone that is a privateer knows that six to seven thousands dollars is a lot of money for a privateer.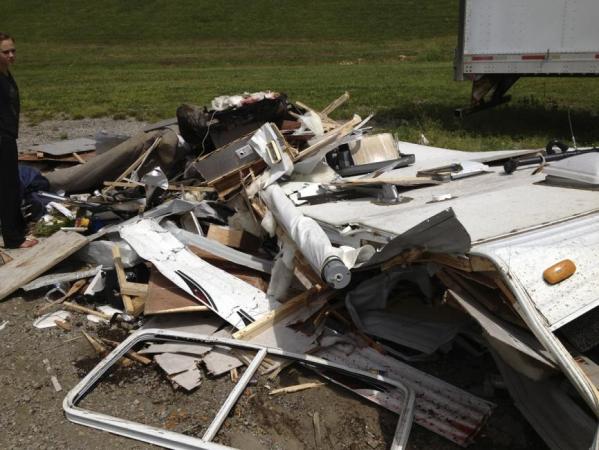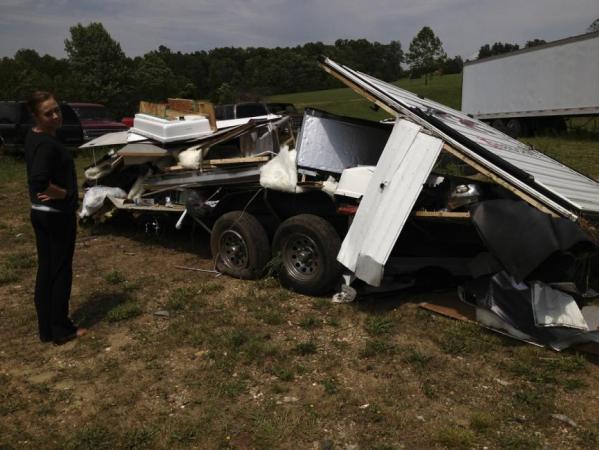 The aftermath of the crash.
Drew Gosselaar photos
What was going through your mind when you saw your livelihood, your career scattered all over the highway?
It was crazy. It didn't really sink in until about thirty minutes after when I was picking up some stuff. My finance was with me and we were actually going to sleep in there before it happened. As I thought about that I got kind of lightheaded and almost threw up, because there is no way we would have survived…we would have been shredded. We basically had everything set to do all the races and to see it all ripped away was pretty tough.
What were you able to salvage?
We were able to get the bikes, but we had to make one bike out of two. My race bike was pretty much ruined. I had to take as many parts off my race bike and put them on my practice bike. Basically all I got out of it was my bikes and a few other things. Just picture gallons of gas and oil and chemicals everywhere.... everything got ripped open and shredded. It was nuts.
Where do you go from here?
This whole thing has been pretty crazy. Since 2011 I've only had about six weeks of riding, and that was just a few days here and there. I didn't even ride coming up to Hangtown because I kind of got hurt. My plan for the season was to race my way back into shape and that is what I tried to do. I probably shouldn't have got the help that I got before the season because I haven't done anything because of injuries. My goal was to race through the season and try and get better and better. With that [the accident] happening I wasn't able to ride at all before Muddy Creek and I had about fifteen hours of sleep. I ended up racing and qualified. I'm hoping to get some sponsors or do what I have to do to plan on doing what I planned before the season.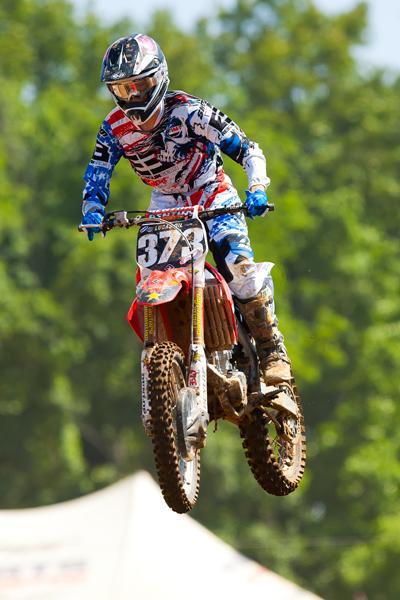 Gosselaar made it to Muddy Creek and qualified.
Andrew Fredrickson photo
You have been sidelined with multiple injuries over the course of your career. How hard was it just getting back to this point?
It's been extremely hard. Since 2007 I've had close to ten surgeries and that's not including other bone breaks. It's been really, really tough. I had a good amateur career and had a good start to my pro career until the second round when I ruined my shoulder, which really started my spiral of injuries. Since then I've never really gotten to show what I can do, because every time I start riding I come across another injury. So it's good to be four rounds in and not have any major crashes or injuries. I'm really happy about that and hoping I can continue down this path.
What motivates you to push forward? A lot of guys that have had that many injuries would have retired.
None of my family wants me to race because of all of my injuries; nobody wants me to race. The way I look at it: I grew up racing, I rode for factory Suzuki for like seven years, I had everything going for me when I turned pro, everything that I could ever want and ask for. Having the injuries that I've had I haven't been able to do one thing that I've wanted to. I wanted racing to be my job, my career, and to have as much stuff happen that has and not be able to accomplish anything that I've wanted to is tough and that's the only reason that I want try make something happen. My mom and dad put so much time into my brothers and I riding. They don't care about that, but I look at it as I wasted something.
Your family is very well known in the industry. Your brothers raced, your dad Mike is a very well known mechanic that is currently with TwoTwo Motorsports. Are you able to talk with him much at the races and what advice is he able to offer?
He [my dad] is great. I'm actually staying with him on the weekends now, since we were staying in the trailer. He helps me out with my bike a lot. I'm pretty lucky to have him help me as much as I've needed. He and Chad [Reed] both give me a lot of advice and to have him as my dad definitely helps out a lot.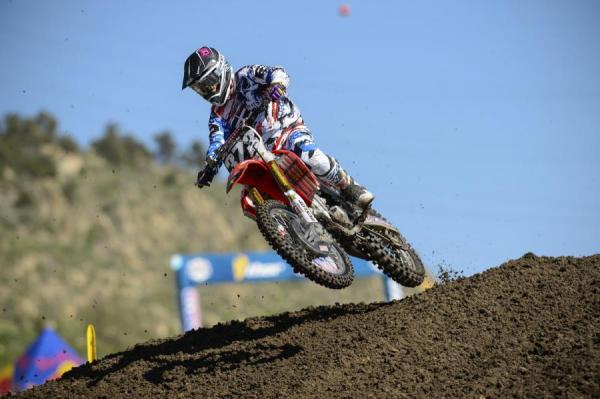 Gosselaar is still hoping to make it to the rest of the rounds of the Nationals.
Simon Cudby photo
How can someone contact you if they are looking to help?
They can email me at dgosselaar@yahoo.com or reach me by phone at 661-476-1605. I also have a PayPal account set up: dgosselaar@yahoo.com.
Thanks, Drew. Hopefully things will turn around for you from here.
Thanks again. I would also like to thank Freegun/Shot, Focus Apparel, 6D, RT Abbott Construction, Pasha Racing, Jett Boots, SCOTT, Renegade Fuels, Yoshimura, Dunlop, Renthal, Hinson, Matrix, Factory Connection, Works Connection, Flu Designs, Subway of Ashland, PA and also Whiteys Beer Barn.