Hangtown Motocross Classic
Rancho Cordova

,

CA
Hangtown
Lucas Oil AMA Pro Motocross Championship
450MX
Jimmy Albertson – Broken Scaphoid
Comment: Albertson crashed on the start of the LCQ in Toronto and will miss Hangtown
Michael Byrne - Lateral Tibial Plateau Fracture
Comment: Byrne injured himself at Unadilla last year but will make his return to racing at Hangtown.
Christian Craig – Broken Scaphoid
Comment: Craig will miss the 2013 season of Lucas Oil Motocross.
Kyle Chisholm – Injured Ankles, Leg and Knee
Comment: Chisholm broke a bone above his ankle in his left leg and injured his knee after a midair collision with Matt Goerke in St. Louis. Chisholm underwent surgery for his injuries and will miss the first several races of the season. Earlier this week he tweeted the following: "As of now definitely no Hangtown or the first few but hoping to be back at some point during them. Not sure about ride though."
Matt Goerke – Broken Wrist
Comment: Goerke hopes to be back by Budds Creek.
Josh Grant - Fractured Tibia and Injured Shoulder
Comment: Grant sustained ankle and shoulder injuries at A3. Grant is back riding and will be racing at Hangtown.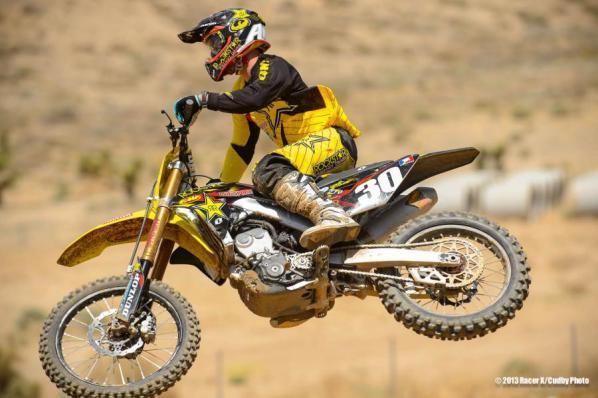 Nico Izzi makes his return from an ACL injury.
Simon Cudby photo
Ben LaMay – Torn MCL
Comment: LaMay tore his MCL during practice the week before the Las Vegas Supercross. He's undergoing therapy and hopes to come back at the Thunder Valley National.
Matt Lemoine – Torn ACL
Comment: Lemoine tore his ACL in practice in Dallas and underwent surgery and doesn't plan on being back until after the Nationals.
Davi Millsaps – Injured Knee
Comment: Millsaps underwent surgery to fix a knee injury suffered during supercross and will miss the Nationals.
Justin Sipes - Torn ACL, MCL, PCL, and Meniscus
Comment: Sipes went down during his heat race in Houston and will not be racing Hangtown.
Les Smith – Fractured Hand and Ribs
Comment: Smith crashed in the main in Minneapolis. He missed the rest of supercross, but will be racing Hangtown.
James Stewart – Wrist Injury
Comment: Stewart crashed in his heat race in Minneapolis, injuring his wrist (the same wrist he injured last year) in the process. After taking some time off, Stewart has been preparing for the Nationals, and will be racing at Hangtown.
Gareth Swanepoel – Broken Wrist
Comment: Swanepoel broke his wrist in practice in Daytona. He has resumed riding and will race Hangtown.
Nick Wey - Three Fractured Vertebrae, Dislocated Hip and Broken Ribs
Comment: Wey had a terrible crash at Spring last year that resulted in fused vertebrae. He will be back in action at Hangtown.
Dean Wilson – Broken Ribs and Collapsed Lung
Comment: Wilson injured himself during supercross. He will make his return at Hangtown.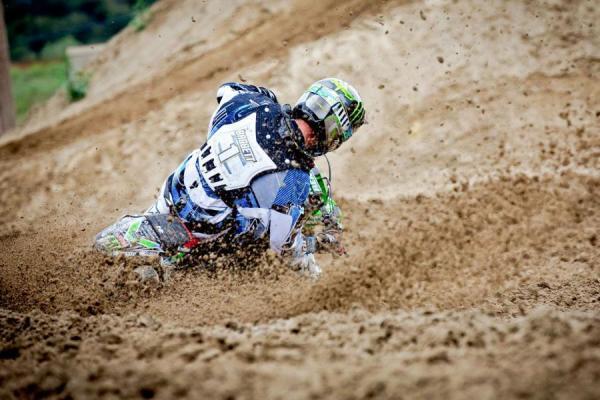 Blake Baggett is back to defend his title.
Matty Fran photo
250MX
Gannon Audette – Fractured Pelvis and Clavicle
Comment: Audette sustained a fractured pelvis and clavicle in Dallas. Audette has resumed riding and plans on returning to racing at Muddy Creek.
Blake Baggett - Broken Hand and Wrist
Comment: Baggett injured himself in a first-turn pileup at A1. Baggett underwent surgery and will be back on the line at Hangtown to defend his National Championship.
Zach Bell – Shoulder Injury
Comment: After missing some supercross races due to a hurt shoulder suffered in Toronto, Zach Bell will make his return at Hangtown.
Justin Bogle - Broken Right Scaphoid and Dislocated Left Wrist
Comment: Bogle will be back at Hangtown.
Darryn Durham - Torn Achilles Tendon and Shoulder Problems
Comment: Durham has been back on the bike since February, but nagging shoulder problems prevented him from getting back on the racetrack. However, he will be racing Hangtown.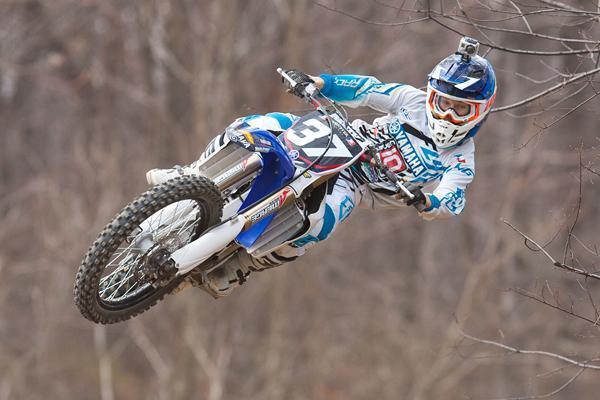 Alex Martin return from a wrist injury.
Andrew Fredrickson photo
Zack Freeberg – Cracked Tibia
Comment: Freeberg injured himself at the Houston Supercross but will be racing the Nationals.
Wil Hahn – Broken Hand
Comment: Hahn crashed in the whoops in practice at the Las Vegas Supercross and broke his hand. He will not be racing until Budds Creek.
Justin Hill – Fractured Radius
Comment: Hill sustained a fractured radius (forearm bone) when Gavin Faith landed on him in Toronto, but he's healed up now and will be racing Hangtown.
Chris Johnson - Bruised Pelvis
Comment: Johnson is scheduled to return to racing at Muddy Creek.
Nico Izzi - Torn ACL
Comment: Izzi had surgery for a torn ACL in October. He will be racing Hangtown.
Alex Martin - Broken Wrist
Comment: Martin broke his wrist while training at ClubMX in December. He underwent surgery and will be racing Hangtown.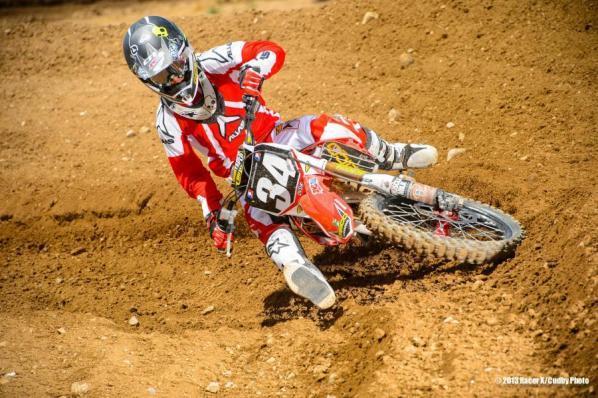 Justin Bogle will make his return as well.
Simon Cudby photo
Jeremy Martin – Fractured Wrist
Comment: Martin injured himself during supercross but will be back racing at Hangtown.
Jessy Nelson – Elbow Injury
Comment: Nelson hurt his elbow during supercross. He's been back on the bike for about a week and is expected to race Hangtown.
Kyle Peters – Strained Shoulder, Injured Hip and Pulled Muscles
Comment: Peters crashed during the Easter break while practicing on his 450. He plans on being ready for Muddy Creek.