ISDE 2012 Available On DVD
The official FIM 2012 East Germany International Six Days Enduro [ISDE] is available on DVD and is being distributed by MOTORSPORTS FILMS, a division of IGNITION3.  The DVD is available on
www.motorsportsfilms.com
for $24.95.  This DVD includes a one hour show of the day by day results.  Bonus material is one hour of action and behind the scenes interviews with team USA filmed by IGNITION3.
IGNITION3 has filmed every ISDE since 2002 in the Czech Republic, and has won the prestigious AMA Media award for their work.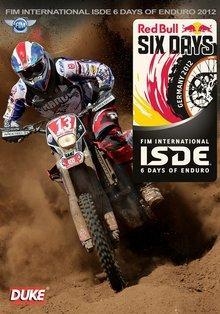 The ISDE is most important off road race in the world with more than 300 competitors from 40 countries competing for 6 consecutive days on hundred of miles challenging trails and special tests.
IGNTION3 a full service production company specializing in motorsports and staffed by professionals who are also avid motorcycle enthusiasts.
For more information contact:
DICK LAGUE
IGNITION3 LLC
818-225-7335
818-600-1663