Racer X Virtual Trainer Online Store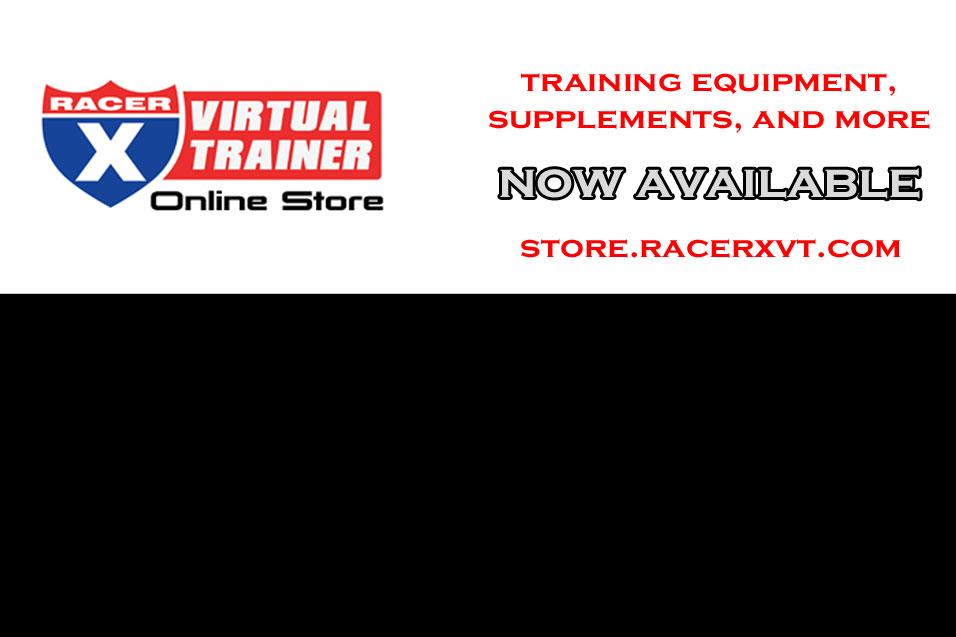 The Racer X Virtual Trainer Online store is now open for business. Welcome! Come on in, lace up those shoes and check out our new online training store. What you will find:
Motocross specific training products from the brands that support the sport
Everything you need to take your fitness and riding to the next level
Great prices and FREE SHIPPING on all orders over $99.99
No sales tax, except for Pennsylvania residents
Browse our store to find out what new products you can add to your training program. We plan to offer everything a motocross and action sport athlete would ever want in their home gym. Our inventory will be continuously improving and updating.
The store was created with two main objectives.
First, I wanted to create a place where the motocross athlete could go and have the confidence that what is being offered is the best choice when training for motocross. I have no intention of filling the store with 10 different types of kettlebells, 15 different barbell sets, and 10 different heart rate monitors with 30 choices per brand. I want the motocross athlete to know that while there are literally 15 different Polar heart rate watches, I only recommend 4. The choices will be narrow by design.
Second, the only products being offered are products I recommend. Period!
The store has been set up and organized to make your shopping experience easy.
----> Need training products to help make you faster on the bike? Browse our Motocross Training Products section for the latest and greatest equipment.
----> Need training products to help make you a more fit rider? Browse our Cardio, Strength, Core, or  Flexibility and Recovery sections for the latest and greatest equipment.
----> Need supplements? Browse the Supplements section for our recommended selections.
----> Want to know which products I recommend above all the rest? Browse the VT Top 20.
SALE
To start things off on the right foot, we are putting our most expensive and top rated Polar RCX5 heart rate monitor on sale for the next two weeks. Get yours now!