Chase Field
Phoenix

,

AZ
Phoenix
Monster Energy AMA Supercross Championship
The buzz term of the week in supercross seems to be changing of the guard. After Saturday night's alarmingly easy win by Justin Barcia in only his second 450 SX race (sorry, Monster Energy Cup doesn't count in the record books), it's easy to throw around the idea that a generational change is upon us, and guys who have loomed large in the sport over the last decade—James Stewart, Chad Reed, Kevin Windham—are in the process of being replaced. Not everyone wants to hear it, and many are quick to shoot it all down.
But it's true.
From the moment Kevin Windham showed up in Anaheim, he's looked tense and uncertain. The game is changing quickly, and Windham seems unsure of how hard he wants to push things. Bikes are getting better, stronger, faster, and the riders are reaching race-winning speeds in seemingly shorter time than it took back in the day when Windham was first coming up and long runners like Jeremy McGrath, Mike LaRocco, Jeff Emig, John Dowd, and Larry Ward were in the midst of epic careers. The respect for K-Dub is there with these younger guys, but the patience is not, and he seems unable to respond to the aggro style of younger contenders like Justin Barcia and Trey Canard.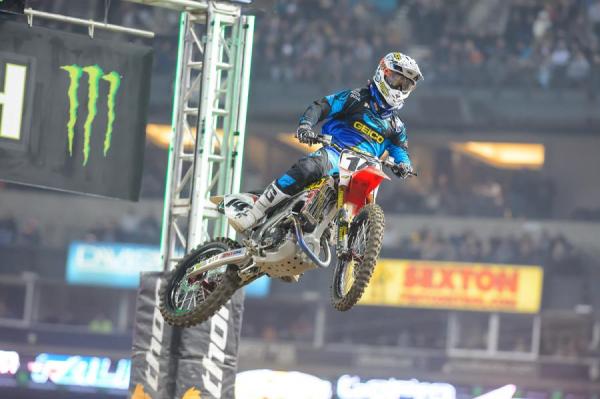 Windham has looked looked tense and uncertain during the first two rounds of 2013.
Simon Cudby photo
Stewart is obviously hurt. He's still got fastest-man-on-the-planet speed, but he's only been able to show it in short clips ever since he caught his knee in the last practice at the Anaheim opener. Now he, too, seems hesitant to pull the trigger—not due to a lack of comfort or commitment, but rather like he doesn't know how far he can go on that knee. He's dropped out of the last three SX tours with injuries, and he seems unwilling to either go too fast now or just stop and have the problem fixed. But knowing James, something has got to give soon—eighth- and seventh-place finishes are nowhere near the scores most figured he would have out of the gate.
As for Reed, his problems are confidence-related too, but it's with his setup, not his health. He's obviously chasing the right settings, and while he's mustered steady 4-4 scores, he's not the same Reed we've come to expect. He's working on finding the fix, and when he does—and you know he will—he will be right back up there.
But for how much longer? Supercross is a young man's sport. That's why we already think of a rider like Davi Millsaps as a seasoned veteran (one who many seemed to count out before this season started). But Windham and Stewart and Reed have been at this game for more than a decade, and they've seen it go from two-strokes to four-strokes, from pacing to all-out sprinting, and the falls are seemingly harder now as the bikes have gotten bigger and faster, matched by the race craft of the contenders. Those younger men who are running up front—Millsaps, Barcia, Ryan Villopoto, Trey Canard, Ryan Dungey—are not here to compliment them. They are here to replace them.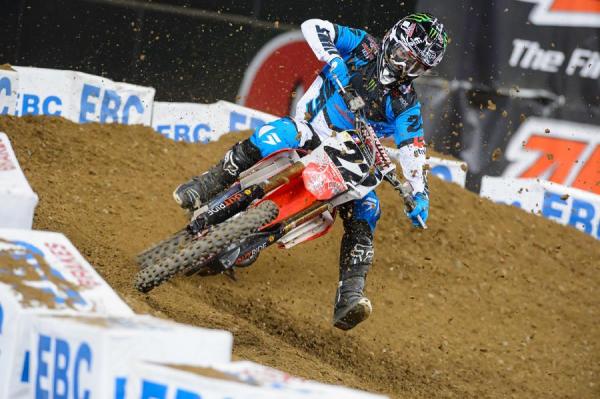 Meanwhile, Chad Reed has been chasing the right setup.
Simon Cudby photo
Time marches on in every sport, but it's slightly easier to see it in supercross because the evolution is as obvious as the results. All three of these superbly talented veterans—Windham, Stewart, and Reed—have enjoyed long, lucrative careers. All have better nights to come than we've seen so far, but exactly how many better races they have left is a question that will probably answer itself sooner than later.
Yes, something is changing in supercross, and it may very well be them.