Welcome to another day of ranking the top 30 supercross racers who ever lived and another argument for you people below in the comments section. Thanks to Monster Energy for sponsoring this thing and I suppose for all the friendships ruined due to the slotting process we went through here at Racer X.
Right from the start the Kurri, Kurri Australia-born Chad Reed didn't want to race 250SX (then called 125) in America. Nope, he had his eye on the premier class despite not showing any real supercross speed anywhere where American team managers watched. Reed, fresh off the not-exactly-supercross Grand Prix circuit was, and still is, confident that he could run with the big boys inside but we all didn't believe him.
If running top five in the 450SX (then 250SX) class when the supercross series started on the west coast didn't make a few people change their minds then the fact he went six for seven in the east coast 250SX series and walked away with the title about sealed it. Reed was for real and his supercross skills were on point.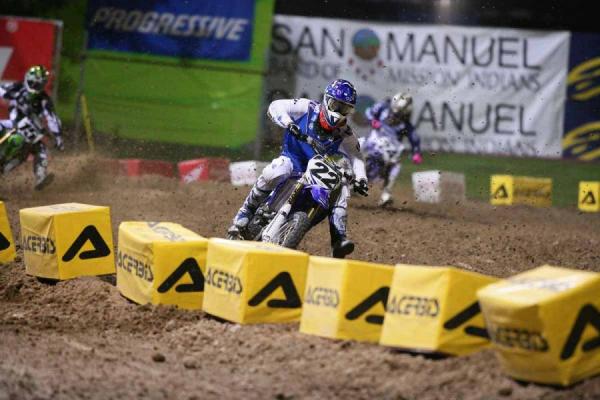 Reed has won two supercross titles during his career.
Simon Cudby photo
The next year he was a full factory Yamaha rider and won the season opener. Boom. He was here and he hasn't stopped winning since. Reed's two supercross titles, 42 main event wins and, are you ready for this, EIGHTY percent podium average indicate that indeed, Reed's the best ever foreigner to race supercross and one of the very best of all-time.
Reed won eight races that rookie year but lost a close title bout to Ricky Carmichael. But the next year, the championship was his. It should be noted that Carmichael missed that 2004 season with a knee injury. In 2005 Reed was again second, and in 2006 Reed lost another title by mere points to, yup, RC. In 2008 he captured his second supercross title and in that season managed to win five races. 2009 saw him again finish second by only a few points. All told, Reed's finished second in the series three times by thirteen points combined which makes for an average loss of four points. He's that close to being a five-time supercross champion.
But yes, if ifs and buts were candies and nuts we'd all have a lot more candy and nuts, right? The point is, Reed's been either a champion or right in the mix for a title every single year he's raced save for 2010 when he was hurt or last season when he wrecked his knee. But he was still in contention for the championship with five podiums in the seasons first six races.
With an aggressive style and yet a ton of precision, Reed's got a great head on his shoulders to go along with the skills. If the wins not there, he takes what he can get and regroups for that next race. It's impossible to get into his head and at this point in his career, with a couple more years left -- maybe three -- Reed's at a comfortable place in his career.
He's also fourth all-time in supercross wins, first in career podium percentage and for us, the sixth best supercross racer of all-time.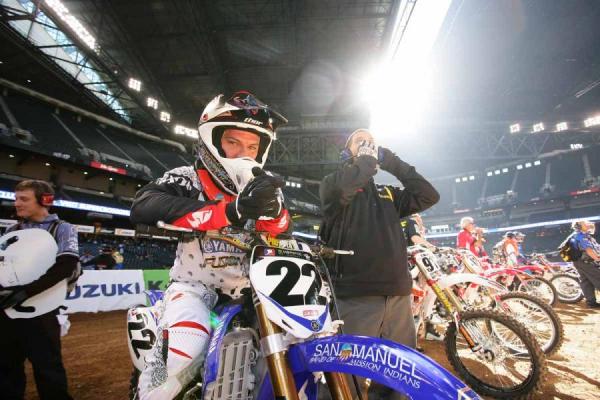 Reed sits fourth in all-time career supercross wins.
Simon Cudby photo
The 30 Best Supercross Racers of All Time Tracker:
#8 Jeff Stanton
#9 Jeff Ward
#10 Jean Michel Bayle
#11 Damon Bradshaw
#12 Mark Barnett
#13 Kevin Windham
#14 David Bailey
#15 Ryan Dungey
#16 Mike Bell
#17 Jeff Emig
#18 Johnny O'Mara
#19 Doug Henry
#20 Jimmy Ellis
#21 Mike LaRocco
#22 Ezra Lusk
#23 Broc Glover
#24 Ron Lechien
#25 Jimmy Weinert
#26 David Vuillemin
#27 Donnie Hansen
#28 Larry Ward
#29 Mike Kiedrowski
#30 Marty Tripes