Stage set for Monster Energy World Speedway Invitational
December 29, 2012 11:20am
The Monster Energy World Speedway Invitational is now only a matter of hours away - and it's set to come to the boil.
The Grand Arena at Industry Hills' Expo Center is ready to stage the biggest race in the US for 25 years, with a whole galaxy of speedway stars ready to take center stage.
All 16 riders took to the 200-metre circuit for a practice session on Friday night, and it gave some of the European guys a shock that's for sure.
World number six Antonio Lindback was one of the first to hit the shale and he admitted afterwards that it's just a tiny bit different to what he's used to sliding on.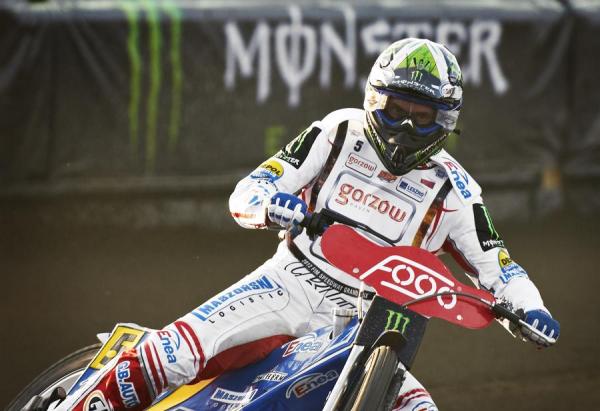 "It's so much smaller than anything I've ridden on before, it takes a bit of time to get to know the track! It's over two months since I last got on a bike so to jump on it on such a small track is tough.
"I had so much fun out there at practice though, I just can't wait for the main event now. I'm so pumped to get on the start line and I think it's going to be a great race meeting, for sure."
As well as entertaining over 4,500 people at the Grand Arena on Saturday night, the Monster Energy athletes will get the VIP treatment at Anaheim for the Monster Energy AMA Supercross Race One, which Speedway World Champion Chris Holder is flying in for.
Lindback said; "I'm in America until the 8th January so I'll be at the Supercross and I cannot wait for that. I think we're all pretty excited to see that, it's so huge.
"LA is a cool place and the people are so nice. I haven't been here for long but already I know that I want to come back to see more, so I hope I can be back for 2013 too.
"I love the place and I love the track, so now I am excited to start the meeting."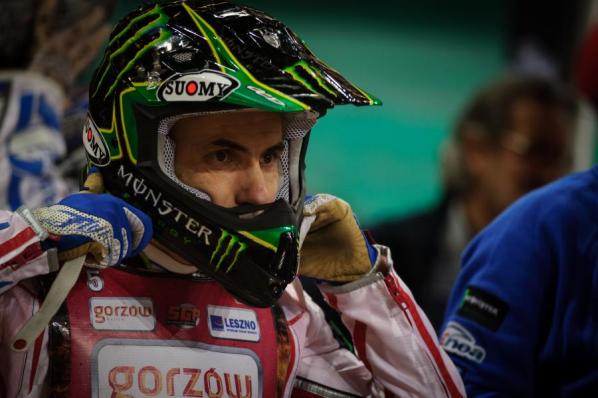 2010 SGP World Champ Tomasz Gollob is another big name to line up on Saturday night, and the tight turns of Industry couldn't be any more different to the circuits that Tomek is used to back home in Poland.
TG made his name as the King of Bydgoszcz, which is a mere 150 metres bigger than Industry, but it didn't take long for his class to shine through and he will be a contender that's for certain.
Now let the racing commence.
Monster Energy World Speedway Invitational Draw
1 Bryan Yarrow, 2 Charlie Venegas, 3 Billy Janniro, 4 Billy Hamill, 5 Freddie Lindgren, 6 Ricky Wells, 7 Jimmy Fishback, 8 Hans Andersen, 9 Scott Nicholls, 10 Antonio Lindback, 11 Edward Kennett, 12 Greg Hancock, 13 Gino Manzares, 14 Tyson Burmeister, 15 Maciej Janowski, 16 Tomasz Gollob, R1 Austin Novratil, R2 Rocco Scopellite.