Welcome to Racerhead. Here's wishing all of our readers a continued safe and happy holidays, and we hope you got all you wanted under your Christmas tree. I wanted the Evel Knievel Stunt Bike and Scramble Van Action Set; I got a leaf blower and jumper cables.
Time is almost up on 2012, which means the off-season is thankfully almost over. After a fairly wild election season in the U.S., some terrible disasters—some natural, some evil—and now a looming fiscal cliff (which we may yet just go ahead and triple, or maybe just seat-bounce), the calendar can't change soon enough on 2012. And that's just life in general. As far as our sport goes, we are about to ride across the starting gate into a brand new year, with some unanswered questions looming.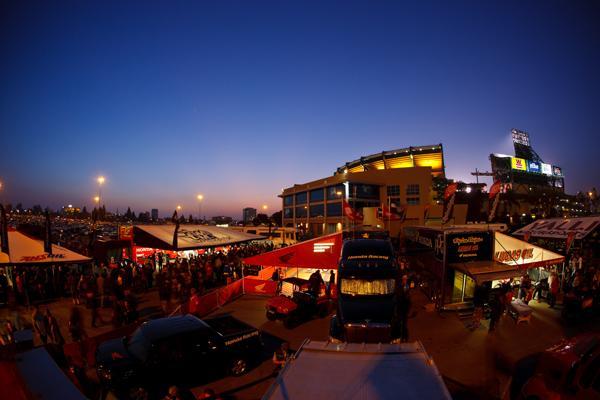 Next Saturday night will be a historic night for fans of both Supercross and Arenacross.
Photo by Simon Cudby
But first, here's a number to ponder: Five. No, not Ryan Dungey's #5, but five as in five hours. That's the approximate number of live hours of television coverage fans will get next Saturday night when Speed features not only the opening round of the 2013 Monster Energy Supercross Championship from Anaheim, but also the opening round of the completely renovated Amsoil Arenacross kickoff from Worcester, Massachusetts. Live AX coverage will precede live SX coverage, beginning at 8:30 p.m. Eastern Time. Add it all up and next Saturday night, January 5, measures as the best night ever for watching live coverage of SX/AX. With all of the top riders back in the saddle and ready to get on with the action, it's going to be a big night from coast to coast!
Now back to those looming questions. For instance, how fast is Monster Energy Supercross #1 Ryan Villopoto going to be as he returns from another long stay on the sidelines? We've seen him do this before and come out swinging in 2011, and we saw him glide to a win in the first race at the Monster Energy Cup in Las Vegas before a crash the second time out sidelined him again. Of course this is RV, and he's wearing that #1 plate for a reason—Ryan is consistently fast (and often the fastest) and that's been more than enough the last two years in a row.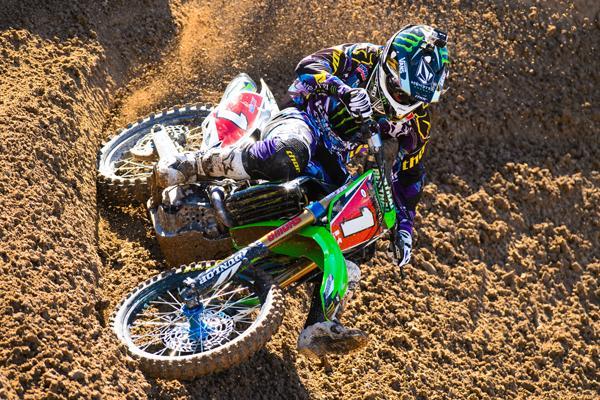 Ryan Villopoto will be shooting for a third straight Monster Energy Supercross #1 plate, something only three men have achieved before: Bob Hannah, Jeremy McGrath (twice), and Ricky Carmichael.
Photo by Simon Cudby
Which James Stewart will show up, and how will he do on a Suzuki in supercross? Will he be the frighteningly fast man who can drop the hammer on anyone and everyone, or will he be the fragile one who has ended too many of his races well before the checkered flag falls—or both? Stewart has been mostly quiet this off-season, resetting himself after a mercurial 2012 season, both indoors and outdoors. He's had time to heal his wrist and his brain and also get comfortable on the Suzook. He's also got a new project coming up in his signature racewear. More on that next week.
How about Chad Reed and Trey Canard? Both have been out of sight (as far as racing goes) for a long time for much of the fans, though Reedy looked good against a modest field in the three Australian SX races he did last month (and Canard has been popping up here and there in Texas and Oklahoma). Will these two remain the top Honda riders or will it be the newcomer Justin Barcia, who topped everyone in the Monster Energy Cup in October?
And who will manage the Honda Muscle Milk team? Erik Kehoe disappeared this past fall, waiting for a contract extension that has yet to come. Who will be wearing the headset and making the calls for Honda from the manager's tower on the infield?
What about former champion Ryan Dungey? He's had more than a year on the KTM now, and no one seems to be developing their race equipment quicker than KTM. Has the Americanization of the KTM race program reached the point where one of their bikes may finally win an AMA Supercross title? And has Ryan put the double trouble of his disappointing MXoN ride and his freakish problems at the MEC behind him?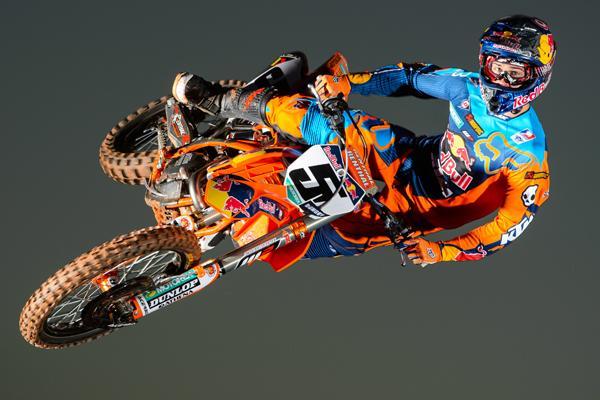 Ryan Dungey will be gunning for the first-ever 450 SX title for the Red Bull KTM team.
Photo by Simon Cudby
Josh Grant and Justin Brayton will certainly look familiar on JGR/Toyota Yamahas, but how competitive will they be this time around? And we all remember Davi Millsaps on a Suzuki as a kid; how will he look one one now as a man? Will the sheer star power of Ricky Carmichael/Carey Hart team overshadow actual riders Broc Tickle and Josh Hill? Mike Alessi of the MotoConcepts team has become a steady presence toward the front of the pack in any race, though he has never actually won a supercross race in the U.S. Will this finally be the year that #800 gets number one? And if Jason Thomas is not out there to set the pace, who will win all those sighting laps? (Just kidding, JT$, and welcome to the press box.)
Another person who did not get what they wanted for Christmas appears to be Ivan Tedesco. After having a deal to catch a ride with Team Tedder, the former two-time Lites SX and AMA 250 Motocross Champion lost his clothing deal that would have underwritten his otherwise privateer effort. So he's not going to be racing next week at Anaheim, and he already has a plan. According to a tweet spotted by our friend @dmxsradio, "I will be busy snowboarding next week. That's a hobby I will pay to do." Here's hoping something opens up for IT9.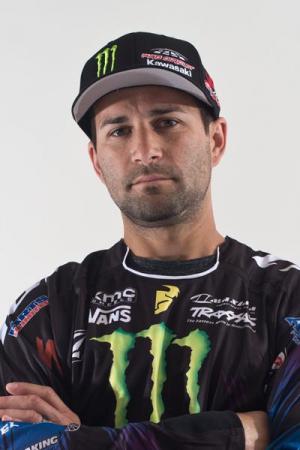 Photo by Steve Cox
In the 250SX class (thank you for clipping the "Lites") there's the return of Dean Wilson and Cole Seely, the continued rise of Eli Tomac, the growing confidence and comfort of Ken Roczen, an indoor comeback for 250 outdoor champion Blake Baggett, the steady hand of Tyla Rattray, and then just a whole bunch of really interesting stories in the West Region: GEICO Honda's Zach Osborne as a full-time AMA competitor again, the untested Jessy Nelson and Joey Savatgy, Jake Canada and Jason Anderson with another year under their belts, the veteran Martin Davalos on a Monster Energy/Pro Circuit Kawasaki, Max Anstie and Michael Leib as full-on privateers, and just always-fast-but-yet-win guys like Christian Craig and Malcolm Stewart....
Of course that could all change in the 250 class, as Mitch Payton may do his annual last-minute shuffle and move his guys around, and the same goes for GEICO Honda! Here's the full preliminary entry list, courtesy of the AMA.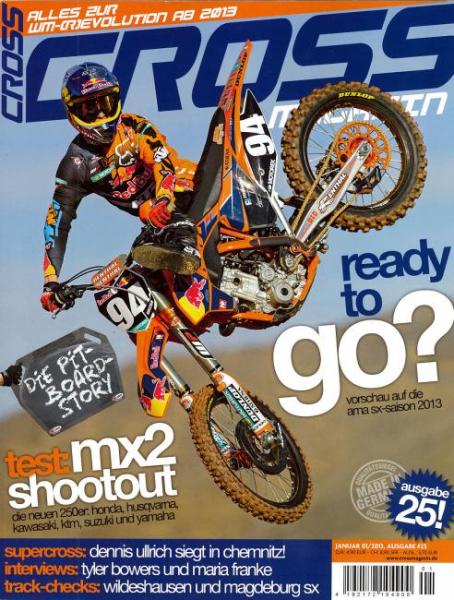 Check out Ken Roczen on the cover of CROSS Magazine's January 2013 issue.
Next week, following the flip of the calendar, all eyes will be on Southern California. There's new-product intros, open houses, press day, and more. Trey Canard's REvival 41 documentary film will have an exclusive premiere on Thursday following the press conference. Friday will be load-in at the stadium, so expect all kinds of photos and videos that show off the "bold new graphics" of each team, new gear, new displays, new spokesmodels, new everything!
And then of course comes Saturday, and it all finally ends—the off-season, that is—and the racing begins. Here's hoping for a safe, happy new year for everyone on the starting gate, both at Anaheim and when the whole series ends at Las Vegas in May. That would make 2013 the best supercross tour ever, regardless of who wins.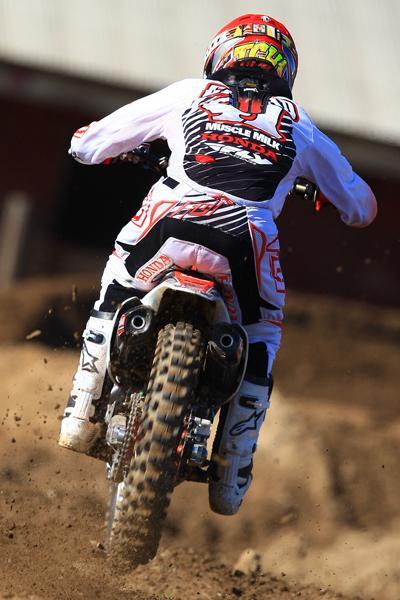 Trey Canard will have a busy week in SoCal, making his racing comeback on the Muscle Milk Honda and also debuting his new film REvival 41.
Photo by BrownDogWilson
Looking back, have you been keeping tabs of our Monster Energy Countdown of the best supercross riders of all time? We've had a lot of fun (and more than a few elbows and center-punches) as the Racer X crew and friends like Simon Cudby and Eric Johnson have counted down from 30. It's led to some excellent back-and-forths in the comments and on Facebook, especially after some of the more controversial rankings. For instance, Jean-Michel Bayle was #10 on our all-time list, and we all think he deserved it (some even higher), but Bayle himself humbly submitted this one his own Facebook page: Devant mon idole David Bailey.... pas certain pour ca. (Translation: "Ahead of my idol David Bailey... not sure about that.")
JMB used to make life miserable for Damon Bradshaw, who was ranked behind him, and Jeff Stanton, who was two spots ahead at #8. In case you missed it, here's today's case for Jeff Stanton.
Video of the Week: How I Spent My Christmas... By Mike Alessi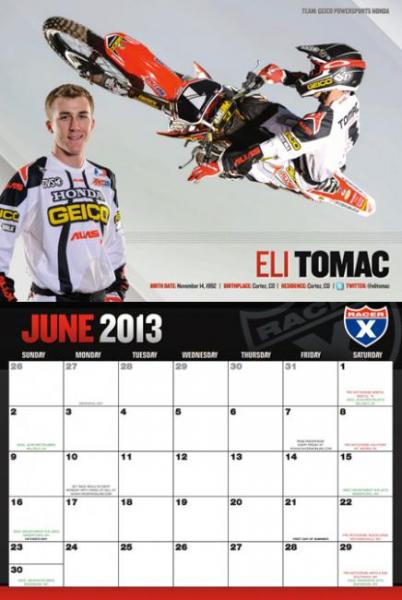 Eli Tomac will be wearing #1 when the talent-packed West Region opens next Saturday night. He's also whipping big on the June 2013 page of our Racer X Calendar.
In other news, there is a big race going off in Nor Cal on New Years Day, and prior to Anaheim 1. Our friends at 408 MX in San Jose are running a New Years Day Grand Prix. Highlights include longer motos, an extended track layout as well as an old school 200% pro rider purse. For more info, check out the track's website at www.408mx.com
Finally, here's a note from Racer X reader Andrew Curran about Dr. Hans Keirstead, a leading researcher in spinal-cord injuries. Dr. Keirstead is a Professor of Anatomy and Neurobiology at the Reeve-Irvine Research Center, at University of California, Irvine.
Hi, Racer X Guys (and Gals). As a longtime reader I have been interested (since I read in the mag) about Dr. Hans Keirstead. I searched his name in YouTube and found a recent post from September 21, 2012 updating his labs progress. Great stuff!
Anyone can make a secure tax-deductible donation directly to Dr. Keirstead's lab at UC Irvine (more information here).
With that note, we will end Racerhead for 2012. When we return next year, this column will be on a diet of sorts, as my one of my own New Year's resolutions is to make Racerhead shorter and more accessible to readers, focusing as much on what's ahead of us as what's now behind us (and all of our contributors have already hashed it out elsewhere on Racer X Online). Have a safe, happy New Year's, and here's to future days.... Thanks for reading Racerhead, see you at the races.