Have What It Takes to be a Monster Girl?
December 14, 2012 11:50am
Attention all model hopefuls: Have you ever dreamed of working at Monster Energy Supercross as a Monster Girl? Kelly Louch of The Connection is looking for girls who have what it takes to be a part of the 2013 Monster Energy Supercross tour. It's a tough job, what with all that heavy lifting of trophies, counting to 30, lounging around in the Monster Energy Station hot tub, and just being smoking hot all day.  All you have to do to be considered is submit the following: name, age, height and sizes, contact info, city of residence and of course a couple of photos. Send your email to: submissions@theconnectioncg.com Please make sure your email is complete with all of the requested info in order to be considered!
Kelly is looking for models all over the country to be involved in the series. "It's funny because a lot of people probably think all of the girls come from Southern California where Monster Energy is located, but many of the girls who worked last year were ones I had met at previous races," said Kelly. "We are always looking for new talent to work in supercross, because it's a lot of fun and a great experience for everyone."
Okay girls, get your supermodel on!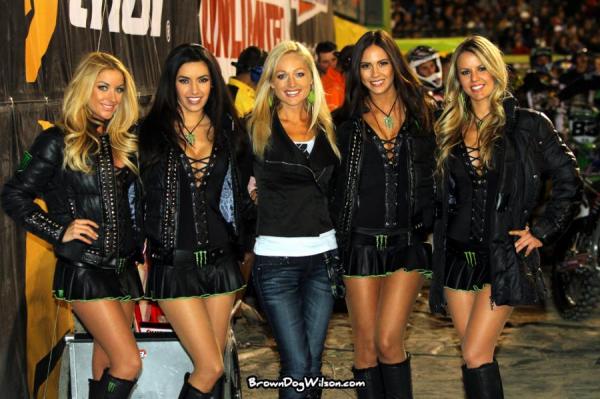 BrownDogWilson photo