PanicRev Christmas Sale
November 20, 2012 10:35am
This Christmas season we are offering 20% off on all PanicREV products! Everything from graphic kits to clothing, we have stuff for the kids all the way to mom and dad. Please considering doing part of your holiday shoping with us and support the work God is doing through PanicREV! 

Simply enter promo code: CHRIST12 at check out to get the Christmas savings! Sale ends December 31st! God bless and Merry Christmas!
TREY CANARD CHARITY TEE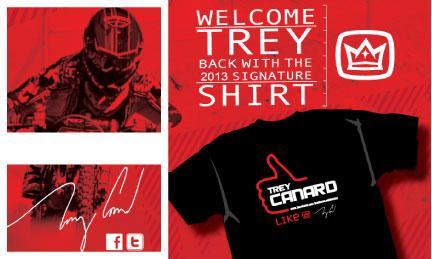 Support Trey Canard and his two favorite charities by purchasing this "Trey Canard Signature Charity Tee." Proceeds go towards PanicREV and Jesus Hourse charities. Help make a difference and place your orders today! (click on the image to view the produce online)
TIMMY WEIGAND EDITION HAT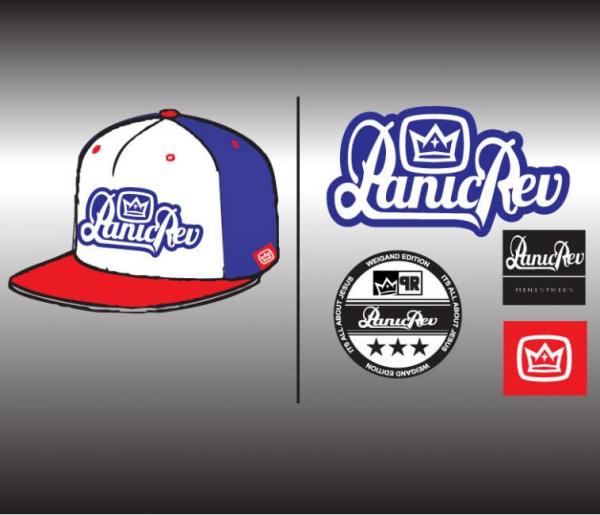 SOMETHING FOR THE LADIES IN YOUR LIFE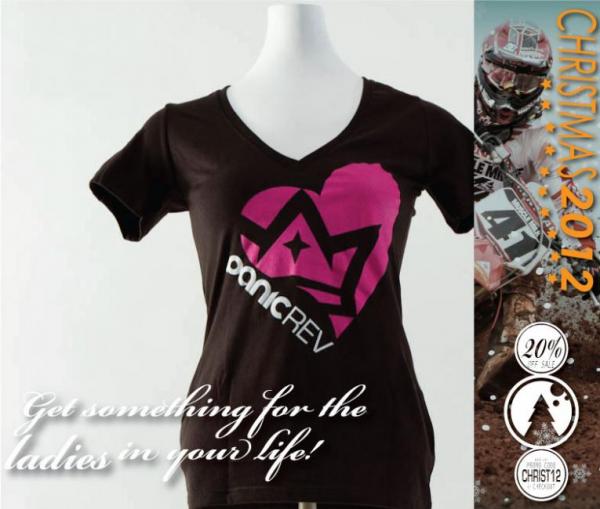 THE BEST CHRISTMAS GIFT EVER?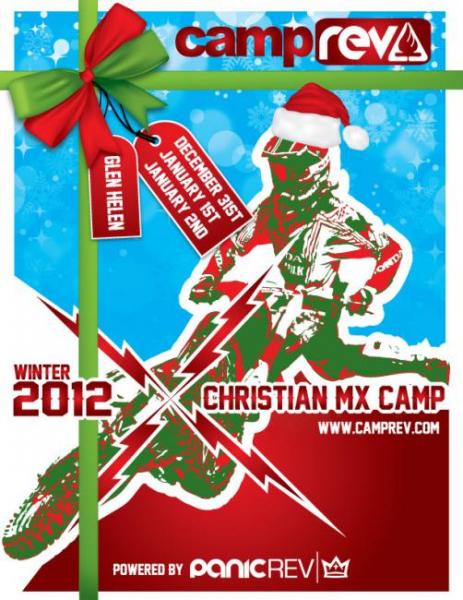 Where our Winter Camp is avaible for the discount, we still think it is the best Christmas gift anyone can recieve at a great price. For more Christmas gift options please visit our online store: shop.panicrev.org
For more information about CampREV and our Winter Camp please visit www.camprev.com